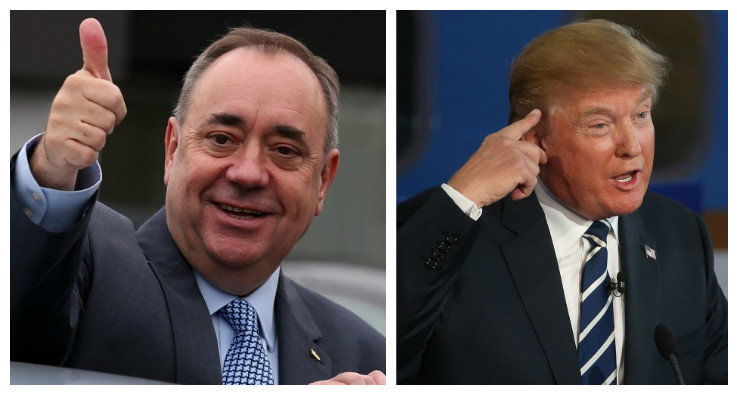 Last night Ladbrokes made Alex Salmond the 1/2 favourite to win in a fist fight against Donald Trump.
The bookies estimate came in the wake of the latest back and forth of verbal vitriol between the pair in which Mr Trump called Mr Salmond an "embarrassment" and an "idiot".
Angry words have been exchanged but not blows after Alex Salmond slammed Republican Presidential hopeful Donald Trump for his outspoken comments on Muslims, Mexicans and woman as well as his opposition to wind farms.
Mr Trump was given odds of 6/4 in a pugilistic showdown with the former First Minister.