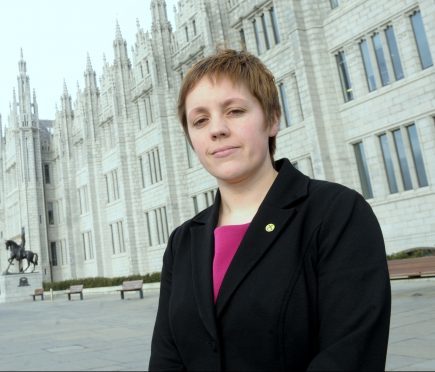 £300 billion is what the oil and gas industry has contributed to the UK Treasury over the years.
That is a lot of money.
£300 billion could pay for 30,000 primary schools, 3000 hospitals, or 400 AWPRs.
In Aberdeen, our infrastructure has struggled to keep up with the massive, quick expansion of the city since the Oil and Gas industry established itself here. We have a wholly inadequate transport system that is only now benefiting from Scottish Government funding and we have had to deal with supporting major businesses whilst being funded like a provincial town.
Those of us not working in oil and gas have had to struggle with unaffordable rent and mortgage prices, with astronomical hotel costs, with hugely inflated prices for goods and services, and with an airport focused on servicing the industry rather than those looking at taking a short or long break.  In our city centre, Union Street has degenerated potentially beyond repair, and we've suffered with big retailers being unwilling to come to Aberdeen, safe in the knowledge that anyone in oil and gas will be able to afford to travel to Edinburgh or Glasgow to access shopping, and so happy to abandon the rest of us.
The tax revenue from the Oil and Gas sector has paid £300 billion in taxes but that has not been returned to Aberdeen to support the city to cope with the demands of the growing industry, or to support the rest of the population with the costs or to build the homes needed for the expansion.
In Aberdeen's hour of need, when redundancies are being made in their hundreds and thousands, there's a light at the end of the tunnel for ordinary folk, outside the industry. The Aberdeen City Deal. This was supposed to succeed where all previous attempts have failed at getting all Aberdeen's representatives to pull in the same direction: Aberdeen City Council, Aberdeenshire Council, the Scottish Government and the UK Government; Robert Gordon's University, Aberdeen University and the Chamber of Commerce; all working together to support a £2.9 billion bid to the UK government for a massive infrastructure improvements.
All with the aim to secure the future prosperity of our city. New, truly affordable housing, diversification for our economy, supporting a longterm future for the oil and gas industry once the UKCS becomes unaffordable, supporting the biopharmaceutical and agri-tech industries, kick starting improvements for our city centre making Aberdeen an attractive place for us to live, not just for multi-national businesses to invest in.
There has been real hope in Aberdeen and real enthusiasm for the City Deal bid. It's been bubbling away for a while, building up to a head this week. Nicola Sturgeon announced at First Minister's Questions last week that she had written to David Cameron asking him to get a move on with this. At Prime Minister's Questions this week, David Cameron announced he would be heading to Aberdeen today. Finally, the City Deal looked to be getting signed!
£2.9 billion of investment for our city. Long overdue. But welcome.
But, wait. The UK Government says we are getting only £125 million. That can't be right. Surely they've missed a zero at the end. £125 million is not the game changing amount we require. It's not the massive boost that our infrastructure and economy needs. And it is spread over 5-10 years so perhaps as little as £12.5m a year.
£125 million? To put it in perspective, that's a 50th of what the UK Government intend to spend on refurbishing the House of Commons.  £125 million is around a sixth of the cost of the AWPR. £125 million is a little more than the House of Lords costs to run each year. From the UK Government we are getting what could be as little as £12.5m a year for 10 years. The Scottish Government is putting far more on the table and is contributing £379m to the deals but it must be remembered that they too have never had the benefit of oil and gas revenues.
Aberdeen has put up with a lot over the years. We've given a home to an industry that has paid hundreds of billions of pounds in taxes. We have taken the rough and the smooth that comes along with this.
Although I am grateful for any contributions to our city, I do not feel able to welcome this level of City Deal investment from the UK Government. It is nowhere near the level of funding that is owed to this city. For Aberdeen, this is a slap in the face. For Aberdeen, this is a kick in the teeth. This is a total lack of recognition of the contribution we have made to the UK Treasury and a total lack of recognition of the needs of our city.