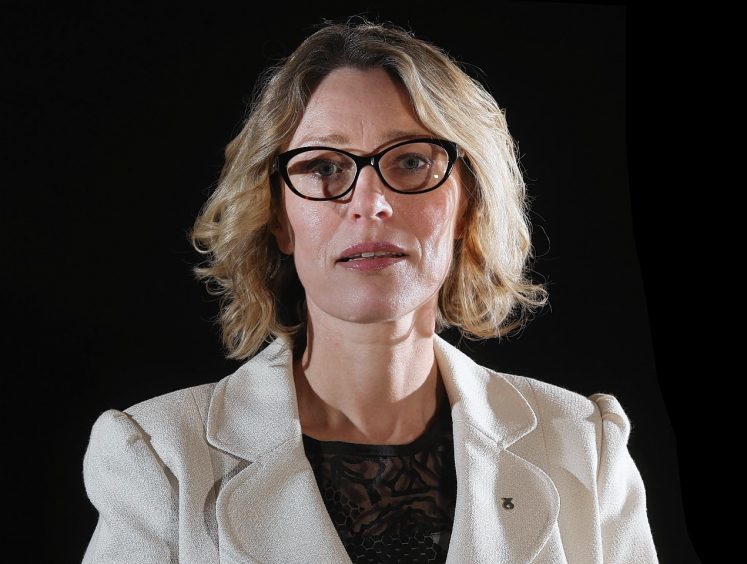 Alex Salmond has been accused of snubbing the SNP candidate contesting his old seat after it emerged he is jetting off to the US instead of campaigning for her.
He will travel to New York just days after it emerged the SNP member vying to replace him in Aberdeenshire East, Gillian Martin, had branded the former First Minister "smug" in an online blog.
Ms Martin, who was active in the Yes movement during the independence referendum, faced calls to apologise after she also claimed the EU had a "tranny trove" of cash after students were asked to fill out a questionnaire about their sexuality.
Mr Salmond, who laughed off Ms Martin's suggestion he was "smug", is believed to have not supported her during the candidate selection process, unsuccessfully throwing his own candidate into the race at the 11th hour.
The Scottish Liberal Democrats' hopeful in Aberdeenshire East, Christine Jardine, said: "I am a bit surprised Mr Salmond is not spending all his time with Gillian Martin to help her hold on to this seat, but that's an issue for the SNP."
Mr Salmond is giving a talk in New York on Thursday, as well as promoting his referendum diary, The Dream Shall Never Die.
A spokeswoman for the SNP said: "This is pathetic from the Lib Dems. Gillian Martin is campaigning hard to win the support of the people of Aberdeenshire East, with the full support of Alex Salmond."
A Scottish Labour source said: "Gillian Martin calling Alex Salmond smug is up there with being told the sky is blue and the grass is green. Of more concern are her offensive remarks around sexuality which she should apologise for. "
The other candidates in Aberdeenshire East are the Scottish Conservative's Colin Clark and Scottish Labour's Sarah Flavell.