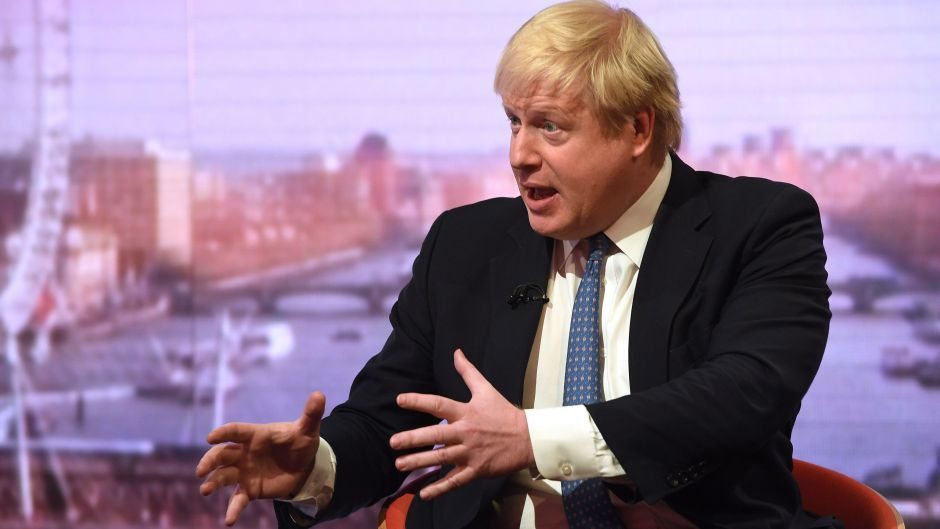 Boris Johnson laid down a series of new negotiating red lines in the last Tory leadership debate which make a no-deal Brexit in October all but inevitable.
The former foreign secretary, who is the favourite to replace Theresa May in Downing Street next week, revealed that he would not accept the controversial Northern Ireland backstop in any form as part of a renegotiated Brexit deal.
The backstop, which formed part of Mrs May's thrice defeated withdrawal agreement, was designed as an insurance policy and offered a way to prevent a hard border on the island of Ireland in the event the UK and EU failed to agree a deal on a future trading relationship.
If implemented, it would mean the UK staying in the customs union and much of the single market with the EU, which is totally unacceptable to Brexiteer MPs and Mr Johnson.
What changed on Tuesday night was Mr Johnson's refusal to even consider amendments to the backstop that several months ago would have been enough for a majority of Brexiteer MPs to get behind.
He said his policy would be "no to time limits or unilateral escape hatches or these kind of elaborate devices, glosses, codicils and so on which you could apply to the backstop".
Then, he added: "I think the problem is very fundamental. It has been devised by this country as an instrument of our own incarceration in the single market and customs union. It needs to come out."
The issue is very significant, because reports coming from Brussels had indicated that, with a lot of goodwill, the next prime minister might have succeeded where Mrs May failed and secured a time limit or exit clause from the backstop.
But now, with Mr Johnson's bullish refusal of the whole concept, there isn't really anywhere to go.
The comments alerted a number of Tory moderates yesterday – among them Simon Hoare, who chairs the Northern Ireland select committee – who went so far as to say a "very dangerous step" had been taken.
Mr Hoare added that he hoped Mr Johnson was simply "caught up in the heat of an election campaign" and that for "whoever wins reality will dawn and such talk very quickly disappears".
If Mr Johnson is serious and does go to Brussels with those demands, he is likely get the same response as when Brexit Secretary Steve Barclay met the EU's chief Brexit negotiator Michel Barnier just last week – a flat "non".
That makes no-deal the default and only option left.
Whether the former London mayor can navigate the parliamentary procedural minefield to get a no-deal Brexit across the line is another issue entirely.