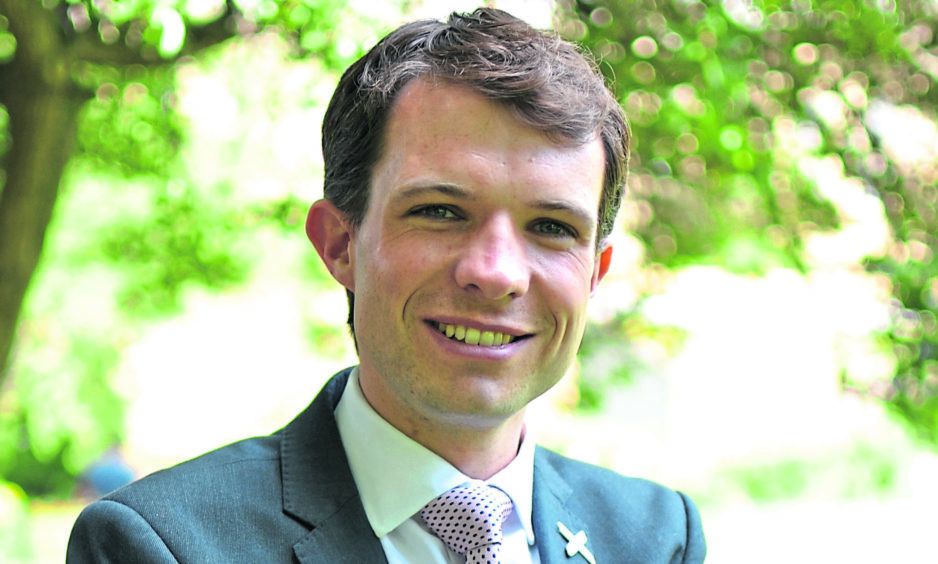 Theresa May's closest parliamentary confidant has told of his final day's at the former prime minister's side.
West Aberdeenshire and Kincardine MP Andrew Bowie spent the last eight months serving as Mrs May's parliamentary private secretary, sitting in Cabinet, accompanying her on visits and helping her prepare for prime minister's questions.
Mr Bowie, who is seen by many as a rising star within the Tory party, automatically lost his role when Mrs May resigned yesterday.
"It's been a hell of a ride", he told The Press and Journal in his Commons office afterwards.
He said: "I mean obviously there were huge troughs – the meaningful vote one, two and three and all these small votes that we lost in between, the rebellions, the motions of no-confidence.
"All that sort of stuff hugely disrupted normal Downing Street life.
"It was a house that was just subsumed by what became a political crisis in trying deliver the prime minister's deal."
Mr Bowie said his first week in the job involved him being patched in on a phone calls between the prime minister and MPs to try and persuade them to back her Brexit deal.
The efforts failed and Mr Bowie had to walk through the voting lobbies with Mrs May to certain defeat.
He said: "It was a very, very depressing place."
Mr Bowie was the conduit between the parliamentary party and Number 10 and, with tempers running high over Brexit, he was often the one who would have to face angry colleagues.
He said: "I was caught quite visibly in the middle of it the night some tried to take over the order paper, but the government were determined that we were not going to allow the party to vote and to take no-deal off the table – so we whipped against it.
"I remember walking into the lobby with the prime minister and there was a lot of angry colleagues, the prime minister was visibly shaken by it. My job was to dispatch people and head them off, it could be quite difficult.
"But there's been massive peaks as well, such as the day that we won on the Brady amendment, the day we won the no-confidence, sitting behind Michael Gove when he gave that incredible tub-thumping speech tearing into Jeremy Corbyn, taking the prime minister to Aberdeen and getting to introduce her on the stage. These were genuine standout moments.
"There were so many little meetings and phone calls, like being patched in on a phone call between her and Jean Claude Juncker.
"I thought 'I'm a 32-year-old Aberdeenshire loon who graduated less than seven years ago'. Just amazing."
Mr Bowie said he was now looking forward to concentrating on constituency work.