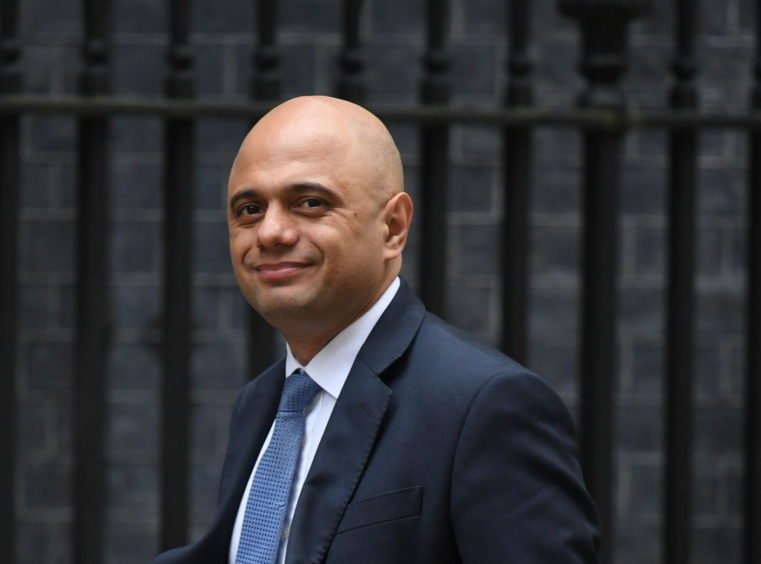 Sajid Javid and John McDonnell have launched an election spending war which will lead to major increases in borrowing whoever wins the vote.
Both politicians, who are battling for the keys to Number 11 Downing Street and control of the Treasury, abandoned their parties' previous fiscal rules in keynote speeches yesterday.
The chancellor first pledged to invest £100 billion in roads, rail, broadband and infrastructure over the next five years as part of a "decade of renewal".
In a rival speech Mr McDonnell went further, promising that Labour will invest "on a scale never seen before in this country".
Speaking in Liverpool Mr McDonnell unveiled plans for an extra £150 billion worth of borrowing to "upgrade and expand our schools, hospitals, care homes and council houses".
He also vowed to "shift the centre of political gravity" away from London.
He said: "Our aim as a Labour government is to achieve what past Labour governments have aspired to. An irreversible shift in the balance of power and wealth in favour of working people.
"That means change, which means investment on a scale never seen before in this country and certainly never seen before in the north and outside of London and the south-east.
"To achieve that objective also requires therefore an irreversible shift in the centre of gravity in political decision making and investment in this country from its location solely in London into the north and regions and nations of our country."
Mr McDonnell concluded by saying that after "nearly a decade of harsh, brutal and unnecessary austerity cuts on our community" voters would not be taken for "fools" at the Tory "stunt offers of spending more".
But Mr Javid attacked Labour's investment plans, accusing the party of wanting to "spray money round like confetti" and indulging in "fantasy economics".
He said the "transformation" in the economy since the Conservatives took power "was not the result of some fiscal cycle", but "down to solid economic stewardship".
"By far the biggest fear of business is a Corbyn-led government," he added.
Mr Javid said his new rule would allow 3% of GDP in public investment – potentially an additional £100bn over current plans.
He said: "Historic low borrowing rates mean we should adjust our framework to fund the decade of renewal.
"Incredibly, at the moment we can borrow in real terms at negative interest rates. We can borrow to invest."
He added: "There will be new hospitals, schools, roads, railways, better broadband. New connections and opportunities in every part of our nation.
"We can afford to do a lot. We can afford to live within our means. We can afford the infrastructure revolution. We can afford some tax cuts. We have worked out the numbers."