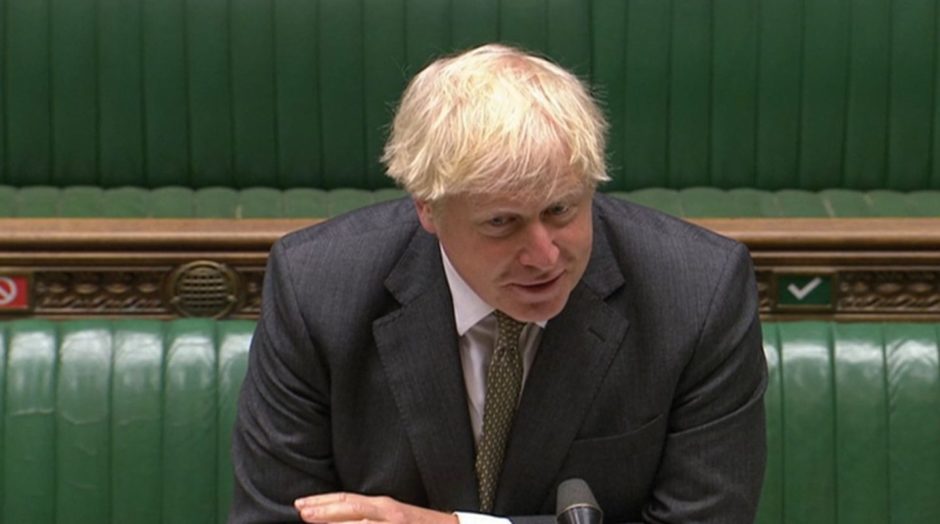 Boris Johnson has refused to restart Brexit trade talks, despite signals that the European Union is prepared to make concessions.
Lead negotiators Lord Frost and Michel Barnier spoke over the phone on Tuesday, but official trade talks remain in limbo.
Talks broke off last week, with Downing Street insisting "there is no point" in continuing unless the EU is prepared to "fundamentally change" its position in key areas.
Mr Barnier, speaking after this afternoon's call, said his message was simple. He said: "We should be making the most out of the little time left.
"Our door remains open."
🇪🇺🇬🇧 I spoke again to @DavidGHFrost today. My message: we should be making the most out of the little time left.

Our door remains open.

— Michel Barnier (@MichelBarnier) October 20, 2020
A Number 10 spokesman responded: "Lord Frost and Michel Barnier had a constructive discussion. The situation remained as yesterday, and they will remain in contact."
But Downing Street sources reiterated that talks at an official level would not resume unless there was "an acceptance that movement needs to come from the EU side".
The cross-channel row came as peers gave Mr Johnson a further headache by voting down controversial Brexit legislation that enables ministers to break international law.
The prime minister suffered a heavy defeat in the House of Lords, with members backing by 395 votes to 169 – majority 226 – a "regret" amendment, condemning the contentious provisions and warning they "would undermine the rule of law and damage the reputation of the United Kingdom".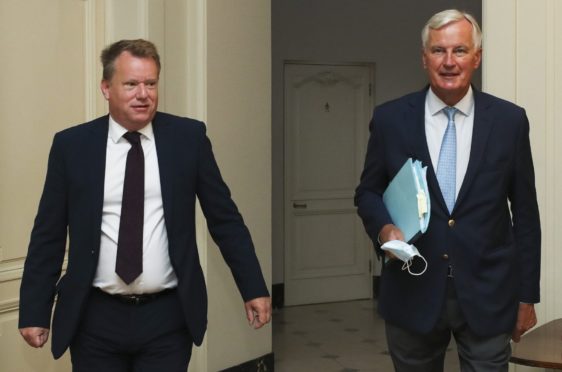 With peers vowing to reject the disputed parts of the UK Internal Market Bill, it sets the scene for a showdown between the unelected chamber and Commons and the likelihood of protracted parliamentary "ping pong", where legislation is passed between the two Houses.
The Archbishop of Canterbury Justin Welby, former Commons speaker Baroness Boothroyd and Conservative former leader Lord Howard of Lympne were among many in the upper house to criticise the Bill, which has already cleared the Commons despite opposition from some senior Tories.
The legislation sets out the way that trade within the UK will work once it is outside the EU's single market and customs union.
But it also contains powers which gives ministers the opportunity to override the Brexit divorce deal, something the Government has acknowledged would breach international law.
A compromise reached in the Commons to head off a Tory backbench rebellion, which gives MPs a vote before the powers can be used, has been dismissed by some peers.
The Lords vote came as the Government launched a "time is running out" campaign urging businesses to get ready for the end of the transition period on December 31, regardless of whether a trade deal is in place.
Business leaders, however, have urged both sides to compromise, warning a final no-deal break – with the imposition of tariffs, quotas and customs controls – would deliver another blow to an economy still reeling from the impact of the coronavirus.