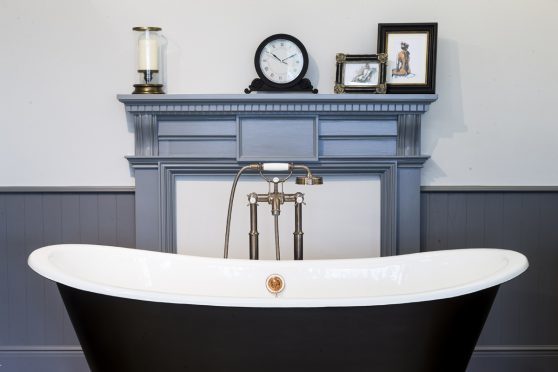 We all need a helping hand to navigate the kitchen and bathroom refurbishment process to achieve the results we want, so seek out a little guidance from a professional with a longstanding reputation.
The first steps of a kitchen or bathroom project can seem the most difficult. Where do you begin when you aren't yet sure of exactly what you want?
You may have scoured Pinterest or purchased lots of homes and interiors magazines, but it can be a challenge to imagine how a certain style might look in your own space. You might not even be sure of the style you wish to choose.
Visiting a showroom is still one of the best ways to really contemplate how you would like your finished room or rooms to look.
A good showroom will present a look book of ideas across a wide range of styles and configurations, providing you with a tactile environment to explore the products on offer and get a real sense of scale and functionality. It will also incorporate the latest trends in design and technology, to ensure you can take advantage of new advances which improve your lifestyle and make your space more enjoyable.
Named the UK's Bathroom Showroom of the Year 2017, Laings is a local business with a national reputation.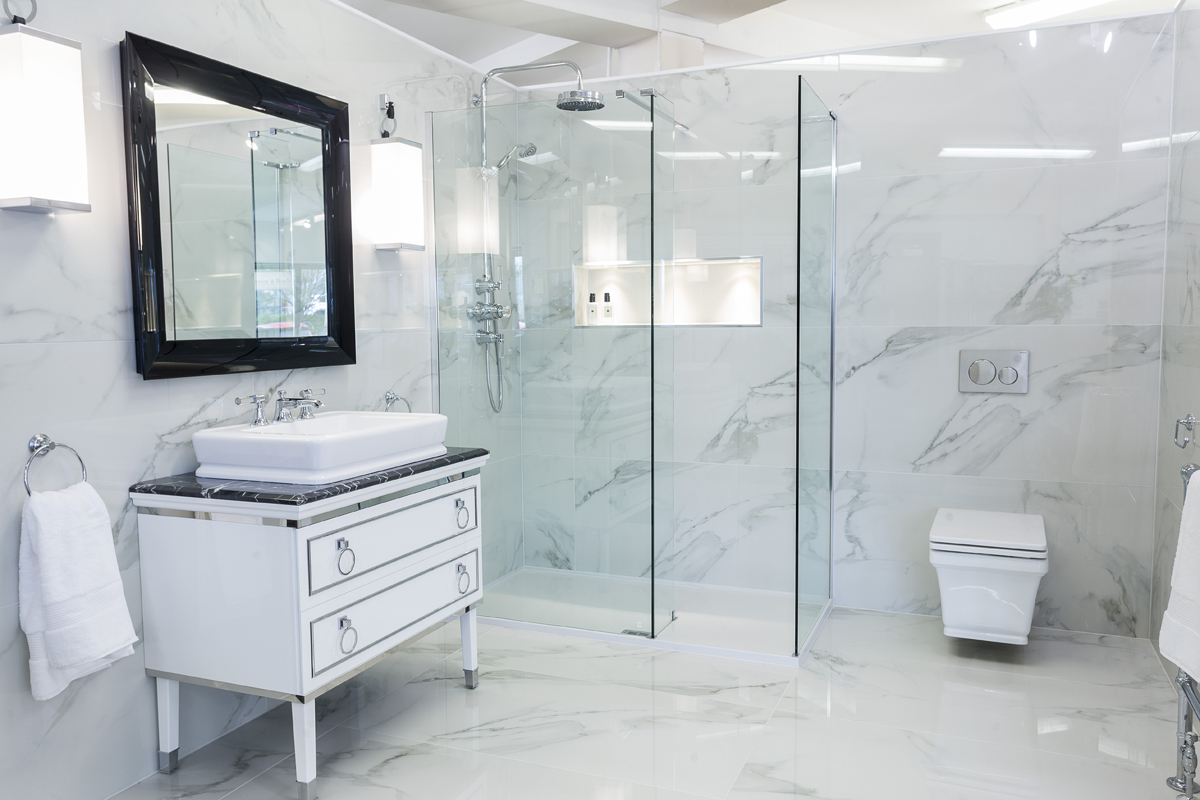 Based in Inverurie since its establishment in 1862, the independent kitchen, bathroom and bedroom retailer draws upon 150 years of knowledge and expertise to deliver a showroom experience which is second to none.
Located near the train station and just a five minute walk from Inverurie's bustling town centre, Laings offers 1260sq m of interiors inspiration over two floors. It is a constantly evolving space with more than 100 displays which are regularly updated to reflect the latest trends – and showcase products from Europe's leading luxury brands.
The showroom provides a destination for people across North East Scotland (and beyond) to browse a vast range of products, in styles to suit every taste, from some of the most renowned design houses.
Laings is fortunate to be able to bring many of these brands to the area exclusively and the showroom features the very best products from Villeroy & Boch, Victoria + Albert, Burgbad, Charles York, Oasis, Mackintosh, Dornbracht, Dall'Agnese, Lefroy Brooks and Duravit.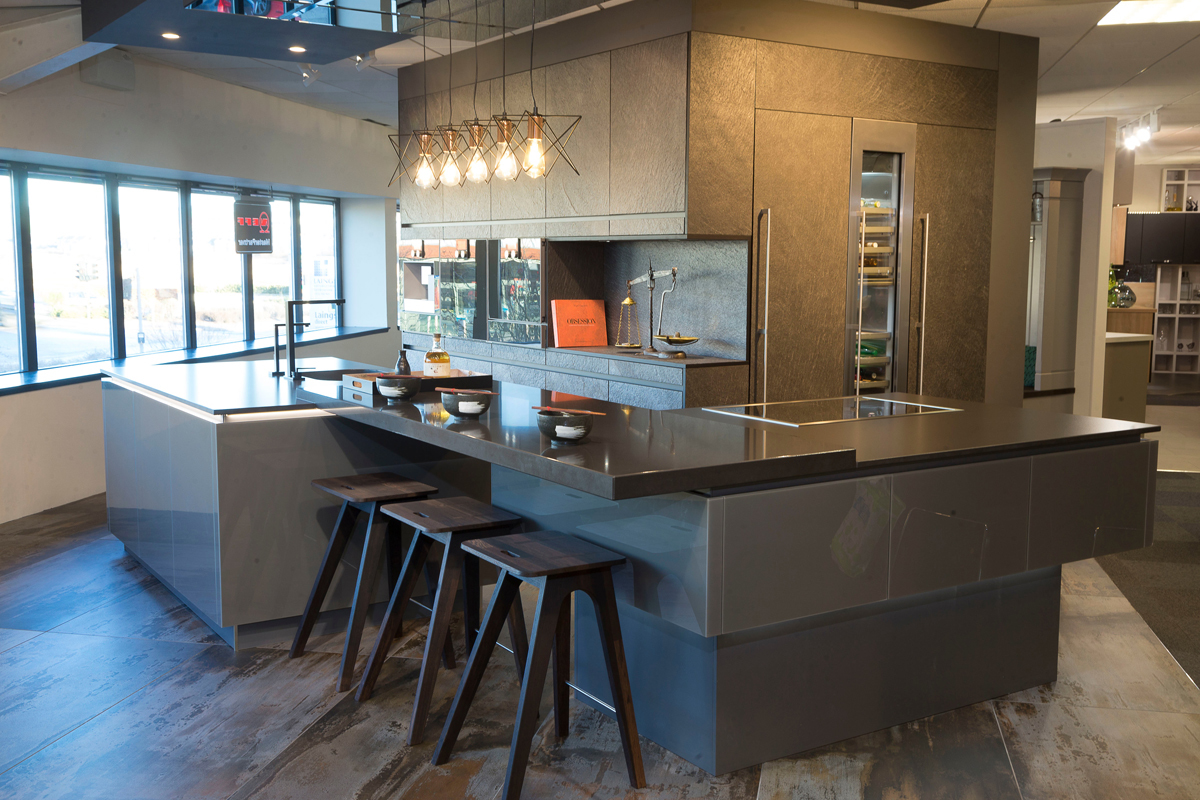 Designed to offer something new at every turn, the showroom offers an immersive environment to help customers pinpoint what they would like to achieve in their own homes.
It encourages interaction and visitors are invited to explore not just the overall style of each display, but their detailed composition – if you visit be ready to open cupboards, test taps and even enjoy a coffee from the built-in Miele coffee machine on the bar display.
Many of the showroom's displays are live, which means you can see how everything from the appliances to the steam room and sauna really work. This also allows Laings to host regular events and cooking demonstrations, including the company's annual Saturday Kitchen event, which is attended by over 100 people every year and features demonstrations from well-known chefs, including Masterchef winners and Great British Bake Off favourites.
Of course you don't have to wait until March 2018 to experience the showroom's displays in action. Laings works in partnership with gourmet butcher, Donald Russell, so there is often an opportunity to taste delicious recipes cooked in combination steam ovens, warming drawers and even sous vide.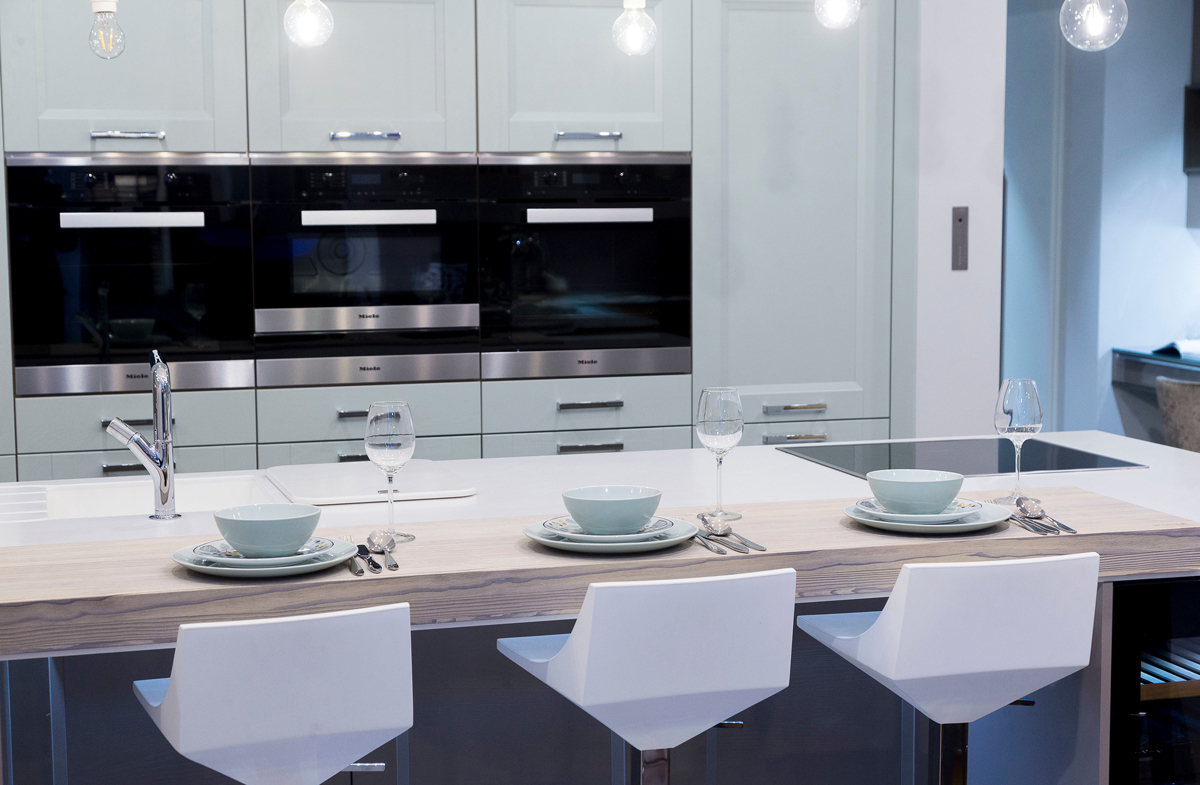 Even if the ovens aren't fired up when you visit, Laings' friendly and creative design team will be on hand to answer any queries you may have, provide you with further information to take away, or help you to sketch out your initial ideas.
If you are ready to move onto the design phase, they will guide you through all the myriad style options available and support you in developing a design which meets all of your requirements – from maximising your space, to incorporating a chosen trend and providing all the functionality demanded of a successful room.
Delivering truly bespoke kitchen and bathroom design and installation, all with the greatest care and attention to detail, is at the heart of the Laings' ethos, as is providing an exceptional level of service throughout the process.
Visiting the showroom is merely the first step on a journey from inspiration to installation. So, why not plan your next visit and create a timeless home which is uniquely yours.