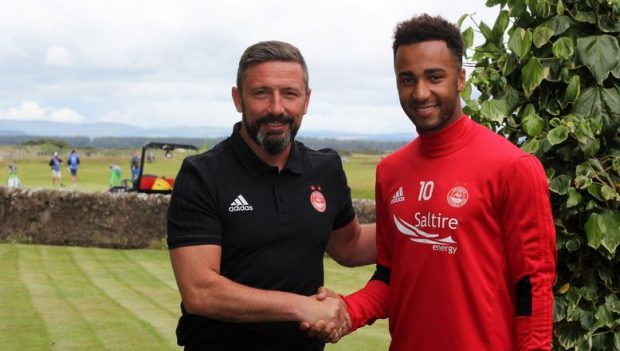 Aberdeen forward Nicky Maynard reckons Dons manager Derek McInnes is far more chilled out now than when the pair worked together at Bristol City.
The Englishman, who joined the Dons from MK Dons last month, played under McInnes when he managed the Robins before being sold to West Ham United in January 2012.
Maynard has already noticed a more relaxed approach from McInnes at Pittodrie – and he believes that can only help the Dons on the pitch.
Ahead of this evening's Betfred Cup meeting at Hamilton Accies, Maynard said: "The manager is a lot more chilled out now and laid-back.
"But he's been around now to know what the demands are.
"When he came to England he was a bit new so he was just trying to find his feet.
"But back in Scotland he feels right at home.
"He's done very well at Aberdeen and it shows with the players he's brought in and the way he's got the team playing.
"He's not a ranter and a raver. He gets his points across and because of how well he has done in Scotland, the lads look up to him, take everything in and respect him very highly.
"I know going into a new country you'd think that you have to prove yourself. Whether that was in his mind or not at Bristol, that's for him to say.
"It's the same position I'm in now. Do I feel I need to prove myself? Not necessarily but at the same time I want to prove I'm one of the best forwards in the league.
"You get some players and managers who can clash and they shout back and you start losing the dressing room or the player.
"If you talk to each as other as adults, amicably, then I think that's the best way to go about it. Ranting and raving is only going to cause an argument or a fight. It's unnecessary, isn't it?"
Maynard is yet to get off the mark for the Dons, although he went close to breaking his duck during Sunday's 2-0 win against Hamilton Accies when he had a shot cleared off the line by defender Massimo Donati after rounding goalkeeper Gary Woods.
But the 30-year-old is confident McInnes can get the best out of him.
He said: "He was one of the main reasons why I came, because I had worked for him before.
"I know how he works and I know what he expects and they know my qualities.
"I like to think that when I'm in the team that he plays to my strengths and they've got players around me who can do that.
"I've played in five games now and we're getting there without getting on the same telepathic wavelength, if you like. There's good things to come.
"As a forward, you always want your staff and manager to have the belief in you. Sometimes I've been in teams where you've had a manager who doesn't quite believe in you. If you don't do well in one game, you're you for a few games.
"But I know if I put 100% effort in, I've got the backing of the manager. I just feel like my only way to repay him is to score as many goals as I can."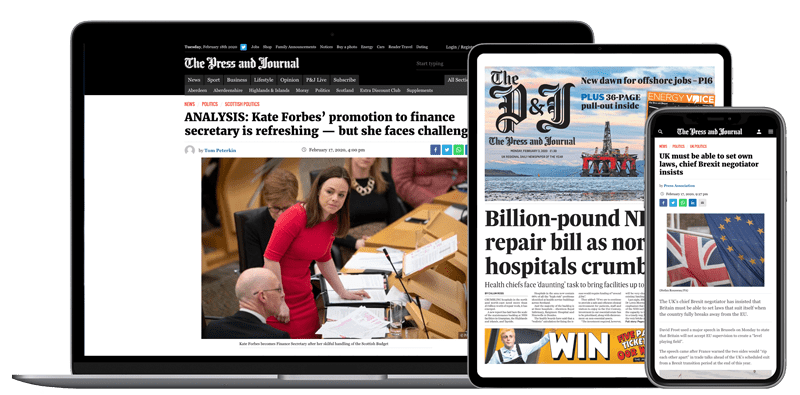 Help support quality local journalism … become a digital subscriber to The Press and Journal
For as little as £5.99 a month you can access all of our content, including Premium articles.
Subscribe