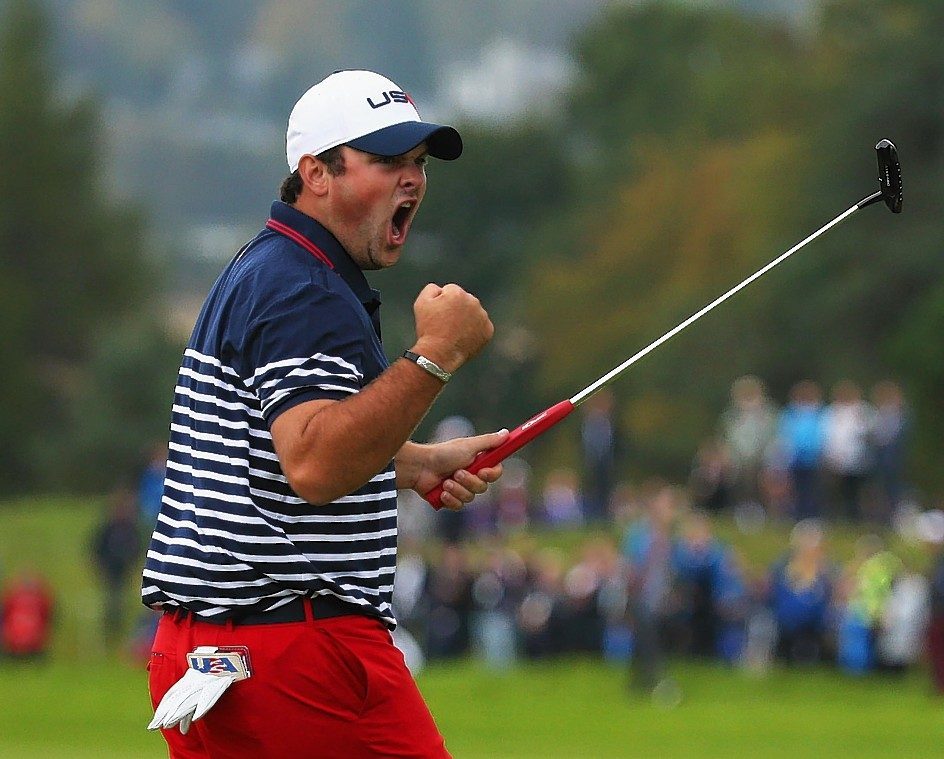 Masters champion Patrick Reed has been thrilled to take the acclaim of the Scottish golf supporters despite playing the role of pantomime villain at the Ryder Cup in Gleneagles in 2014.
American Reed was jeered by the home crowd four years ago after putting his finger to his lips following an important birdie putt he holed during his singles match against Swede Henrik Stenson, who represented the European team that ultimately triumphed.
Reed has been pleasantly surprised to find no ill-feeling has carried over from the encounter, ahead of his appearance in this week's Aberdeen Standard Investments Scottish Open at Gullane.
Reed, who won the first major of this year at Augusta, said: "I feel like what happened at Gleneagles, normally you would have thought that would have hurt. Every time I come over, I would have thought I would have had more enemies.
"Ever since that happened and every time I come over, the fans are unbelievable. They have been great. I enjoy every time coming over because of the fans. The fans are just outstanding.
"I think the reason is because they saw the passion that not only do I have for my country but I have for the game of golf. They love that kind of stuff.
"You watch football matches and stuff like that and see the passion that those fans have for the player and their teams.
"I feel like that has really kind of connected myself with the fans and it's awesome."
Reed, who leads the Race to Dubai rankings, expects more of his compatriots to play in the Scottish Open in the coming years, in order to help boost their chances in the following week's Open Championship.
The 27-year-old added: "It's definitely trending in the right direction. I feel like a lot of the guys are seeing more of the guys come over when they play here in the Scottish, they seem to fair pretty well in the British.
"They see that, maybe we need to go over a little early, play the week before, because it's completely different.
"I feel like a lot more guys are going to start coming over, especially with how good of an event this is. It's always great golf courses. It always plays firm and fast, and you get the conditions as you're going to get next week and when you start seeing that, it gets you a little more comfortable going into next week, as well."