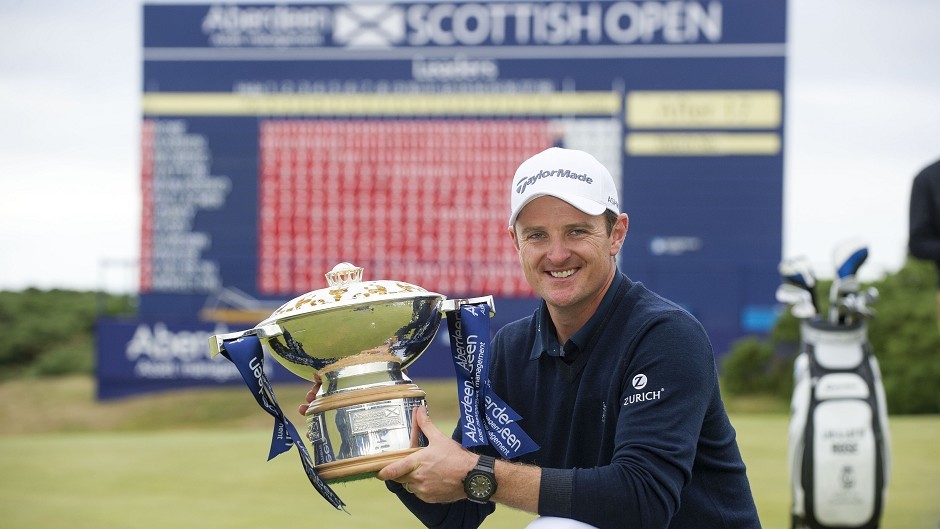 Englishman Justin Rose is nearing 20 years since turning professional however the one-time major winner feels there is still room for improvement.
Rose burst on to the scene when he finished fourth in the 1998 Open Championship at Royal Birkdale, with the then 17-year-old turning professional the following day.
Now 37, Rose feels he has overcome an initial difficult period that followed his early success, but he remains eager to add to his solitary major triumph in the 2013 US Open.
He said: "It's amazing really – I've been a pro longer than I haven't. There's been a lot of good. I think for a long time, five, six, seven years of my career I was trying to live up to that boy who finished fourth at The Open and I put that to bed at least in my mind.
"I've gone on to achieve good things in the game and justified that performance and turning pro. You know, it's all worked out.
"I feel like I'm at a great point in my career now where the icing is on the cake but we're looking for a little bit of cherry and decoration and sprinkles or whatever from this point on.
"It's been a great 20 years obviously, but I really feel like there's an opportunity now for me to make it something special.
"It's nice to have that monkey off my back having won one major championship, but I'm beginning to crave more chances.
"If I could be one back going into any major championship on Sunday, you've got to fancy your chances and if I can keep creating those looks, I'll be very happy."
Rose has not played the Scottish Open since it was last staged at Gullane in 2015, a year on from his triumph in the event at Royal Aberdeen, and he added: "Winning on a links golf course was another step forward in my career. It's nice to check off things that you achieve and winning on a links was something I had not done before, and it gave me confidence going into the summer thinking it could be done."