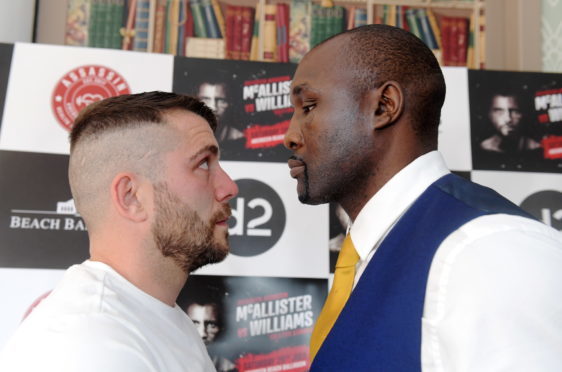 Aberdeen Assassin Lee McAllister has brushed off Danny Williams' claims he has disrespected him by insisting he wants to show people they can achieve their dreams.
Williams took aim at McAllister for stepping up from being a lightweight to challenge a heavyweight but the Aberdonian said yesterday defeating the man who beat Mike Tyson was a huge goal.
The Beach Ballroom will host the unlikely bout on July 28 with McAllister determined to keep his unbeaten record at the venue going and utilise his speed to give him the edge.
The pair traded barbs in the press over the last couple of months before the fight was confirmed at the start of last month.
McAllister, who returned to the ring in 2016 after a three-year retirement, has won WBU titles at two weights and will go head-to-head with Williams for the organisation's heavyweight belt in a fortnight.
McAllister, 35, said: "I don't see it as disrespectful. I've got dreams and I'm trying to motivate people to chase their own dreams. When I was a kid, I watched Rocky, I watched Tyson and just fighting the man who beat Tyson is an added incentive.
"I want to fight for world titles and it's about believing you can achieve your dreams. Whether it be basketball, badminton, boxing, fencing – whatever sport you're in, if you've got dreams you can achieve them. If you push it enough, you'll reap the rewards.
"I'm excited – it's a massive prospect to fight a legend like Danny Williams. It's going to be a dangerous task and about making sure I'm a lot quicker and sharper on the night. I would certainly think, with his sheer size and raw power, it's going to be difficult for me to be throwing him about at 19 stone. It's going to be about speed."
The size difference between the pair is notable with McAllister now up to 15 stone for the bout but still four shy of matching Williams. McAllister stands at 5ft 9in with Williams the taller boxer at 6ft 3in.
McAllister added: "He opened his mouth saying he was going to smash me in three rounds so I sent him a contract and told him to get on with it. He thinks it's a bit of a joke because I'm a lot smaller – I'm sat here at 15 stone and solid.
"I'm a lot stronger than he thinks. I've never fought someone at 19 stone before but you can only find out on the night. If he hits me and knocks me out then tough.
"It's the easiest camp I've ever had. I've had Dominos on speed dial. I've had a few guys up for sparring as I needed a few big lumps to knock me about. I'm just excited for fight night now. I'm undefeated at the Beach Ballroom and I plan to keep it that way."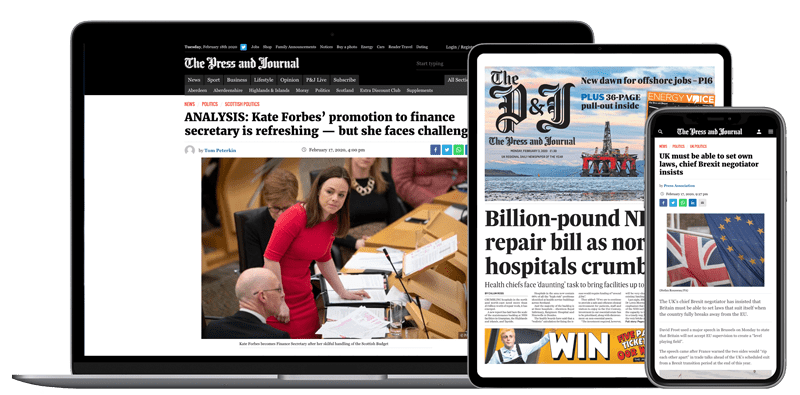 Help support quality local journalism … become a digital subscriber to The Press and Journal
For as little as £5.99 a month you can access all of our content, including Premium articles.
Subscribe