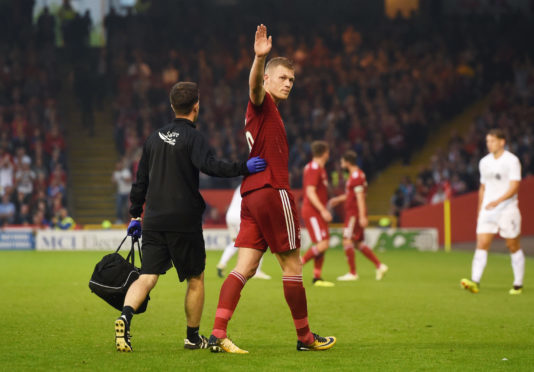 Aberdeen forward Sam Cosgrove will be looking to sink Burnley in tomorrow night's Europa League tie – but had football not panned out, he could have made a splash in a very different field.
During his scholarship at Wigan Athletic, Cosgrove was also studying marine biology, displaying a diligent attitude towards planning for his future outwith the game.
Such was the impression he made on the academy coaches, he is held up as an example to the current apprentices at Wigan as to how they should approach the game.
Gregor Rioch, academy manager at Wigan, has been thrilled to see Cosgrove reap the rewards of his hard work as he prepares to spearhead the Dons' Europa League hopes.
He said: "Sam was a bit different to the other boys. He has a passion for football and a sensible head on young shoulders – he was clear that football as a career can give great returns but it can be a short career. He was planning for the future, be it the short-term or end of his career.
"You should dedicate yourself 100% to football but you should also have a realistic view of what comes next.
"It's a short career, everyone knows that. We use Sam as an example for the youngsters here on our apprenticeship scheme; he was doing his A-Levels at the time, instead of the standard BTEC, which is rare. He was doing marine biology – you would have to ask him why.
"He's come from a good upbringing and his parents are great people.He was an easy young man to work with and always receptive to the coaches. As a young pro here he combined it with his education and understood the importance of what comes next.
"What you've got to do is allow people to achieve their dreams away from football as well. We were happy to support Sam and he was a pleasure to work with as a young scholar.
"Sam was an under-18 under Malky Mackay and got on to the bench in the Championship on half-a-dozen occasions. He was maybe disappointed not to get a taste but sometimes you need something to give you that inspiration."
Being given the responsibility to lead the Aberdeen attack may well accelerate Cosgrove's development. When he arrived in January from Carlisle, manager Derek McInnes singled him out as one for the future, rather than the present.
However, he started the last four games of the season – against Hearts, Hibernian, Rangers and Celtic – and was the lone striker against Burnley last week following Adam Rooney's departure to Salford City.
Rioch said: "When you get that bit of encouragement from a very good manger, it gives you something to hold on to and Sam has the characteristics to do it.
"It's fantastic for him to be playing against international defenders and I'm sure he will be analysing games afterwards, looking where he can improve. It gives him a platform for the future.
"Credit to the manager for putting the faith in Sam and he's getting the performances expected out of him.
"We're really proud of his achievements – he did well at the end of last season against Rangers and Celtic and has managed to hold a first-team start in Europe."
The 21-year-old will likely be the focal point of the Aberdeen attack tomorrow night at Turf Moor after a display in the first leg that had pundits, including former Celtic and Blackburn striker Chris Sutton, singing his praises.
Cosgrove still has just one senior goal to his name – for Carlisle in January – but Rioch, son of former Arsenal manager Bruce, believes they will come.
He said: "He thrives on crosses into the box and balls into his feet. People sometimes think because he's six-foot-plus, you need to hit the ball up to him, but technically he is very good.
"Get him attacking balls from wide areas, where his strength is and goals will come in due course. He puts himself about enough to create mistakes from defenders that others can profit from. Aberdeen were brilliant in the first leg and it would be fantastic if Sam could help them through. "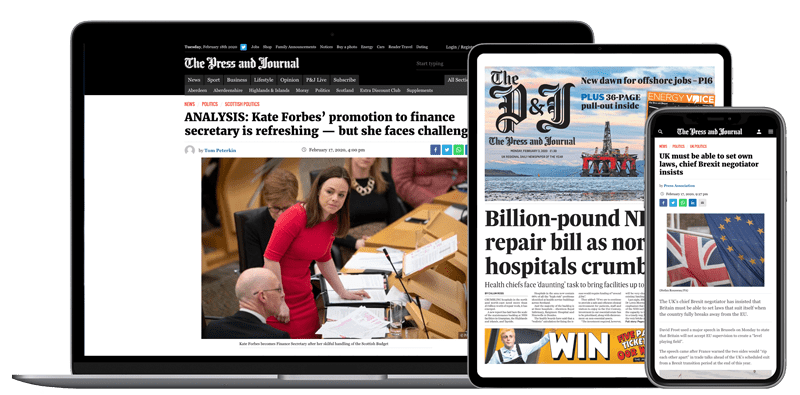 Help support quality local journalism … become a digital subscriber to The Press and Journal
For as little as £5.99 a month you can access all of our content, including Premium articles.
Subscribe