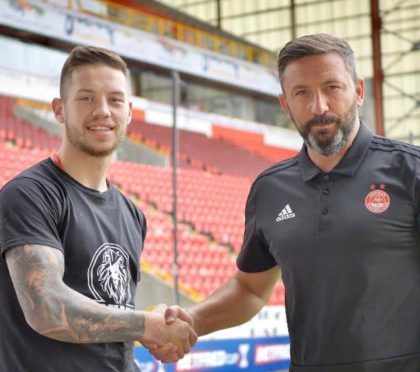 A visit to his beloved Pittodrie gave Dean Sutherland the movitation to make sure his second professional bout is a successful one.
Sutherland dropped in on the Dons last week and met manager Derek McInnes and club captain Graeme Shinnie, both of whom had positive remarks for the youngster's burgeoning career.
He returns to the ring on Saturday at the Double Tree Hilton in Aberdeen and has his sights on another quick-fire stoppage, after seeing off Victor Edagha on his debut in June.
Kind words from McInnes and Shinnie have given the 19-year-old a timely lift, as he looks to make a big impression on the home-town bill.
Sutherland said: "I'm an Aberdeen supporter and I don't get to see them as much as I would like. Graeme is from Cove, so it's good to have that in common, and Derek McInnes likes his boxing. It was very comfortable speaking to them and seeing the pitch up close was completely different.
"They were asking me about my training regime; I get up at half-four in the morning to get my runs in, before I start my full-time job. I then do my training and by the time I get home it's half 10 at night. They were saying how that takes true dedication and how it's on a different level to football.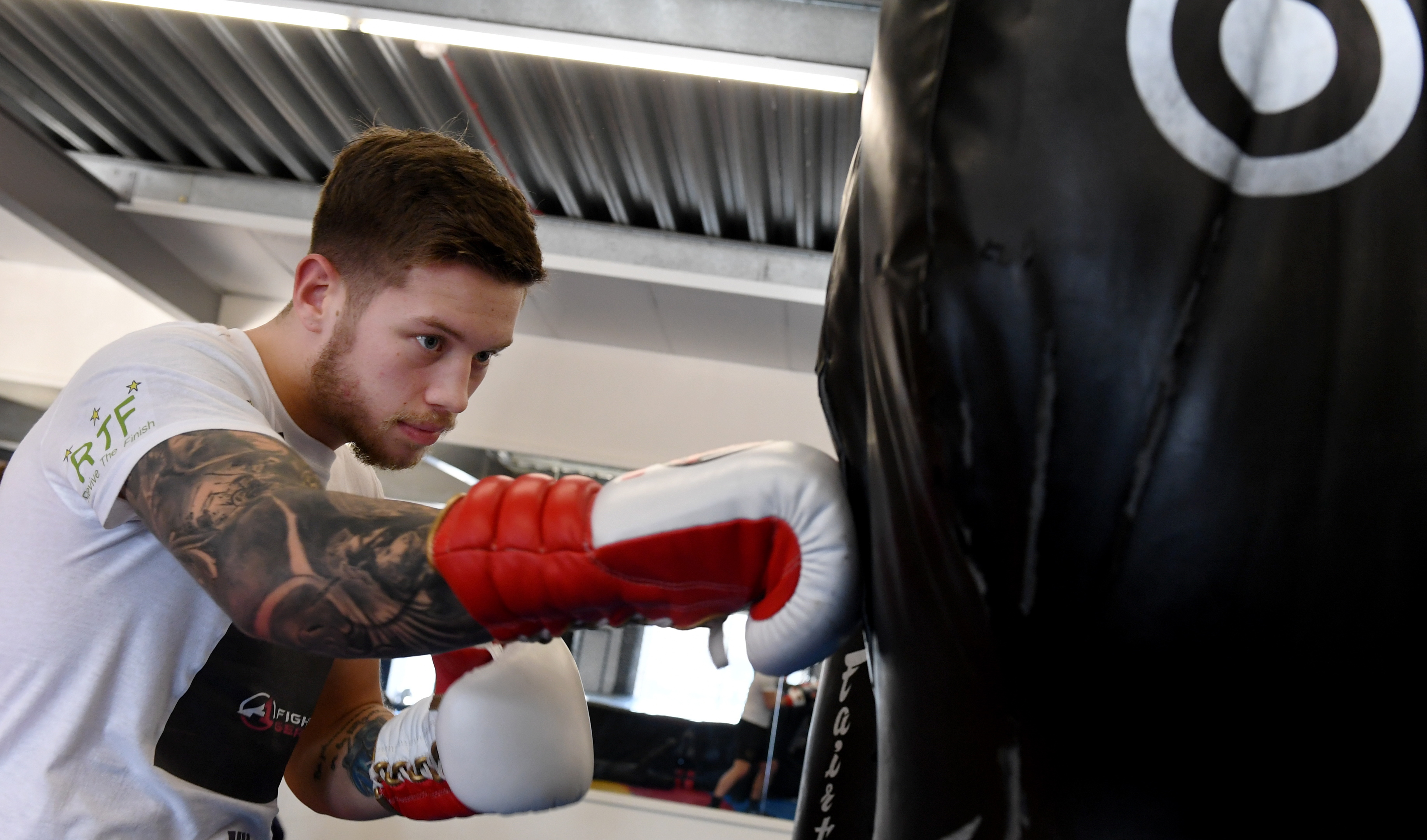 "You've got multiple players around you in football to keep you going. Boxing can be quite a lonely sport, particularly going running by yourself. Coming from top-level sportsmen, saying how well I'm doing, it's a big motivation for me. It was just a chat, like you would with your mates. They've shown me great support and said if there's any other shows in Aberdeen, they would love to come along."
Sutherland, who works for Bancon Construction and fights for Kynoch Boxing, will appear on the Northern Sporting Club card. He splits his training time between Aberdeen and the Skyaxe Gym in Dundee, where he has recently incorporated strength and conditioning into his programme.
Regardless of who his opponent is on Saturday night, Sutherland plans to be in "destruction mode" to get the job done.
He said: "The first round will be a case of feeling him out and see what habits he has, how he reacts to what I'm doing. I'll then speak to the corner and from the second round it will be destruction mode. As a young prospect it's good to get the win but it makes a big statement if you're getting KOs."