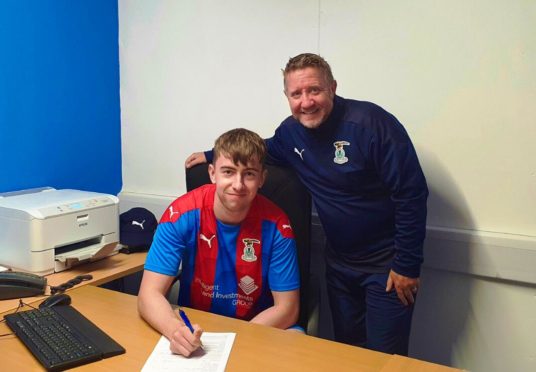 Ryan Fyffe and Harry Nicolson have rejoined Caley Thistle only three months after being released.
Defender Fyffe was named Fort William's player of the year last season following a loan spell at Claggan Park. Left-back Nicolson also spent last season on loan at Fort William.
Caley Thistle chief executive Scot Gardiner said: "Following the premature end of last season and the sometimes fraught and prolonged close season, we sadly had to release a number of players who in other circumstances would have been offered another chance to kick on in the professional game with us.
"I am terribly sad about that but at that time, we had to look to preserve and save the club before we could think about the future.
"Thankfully the supporters, our partners and sponsors and our board of directors have all come through for the club and the business.
"As did our coaching staff and our first team squad.
"We received support and sacrifice in equal measure and thankfully some of that commitment allows us to bring back Harry and Ryan who had both been earmarked by our coaching staff as having improved beyond all expectation during their season in Fort William.
"We had told them back in June that we would if possible, come back and get them if they hadn't signed for someone else in the meantime, which was always a possibility. Their parents also knew this and so today it is great to be able to follow that through."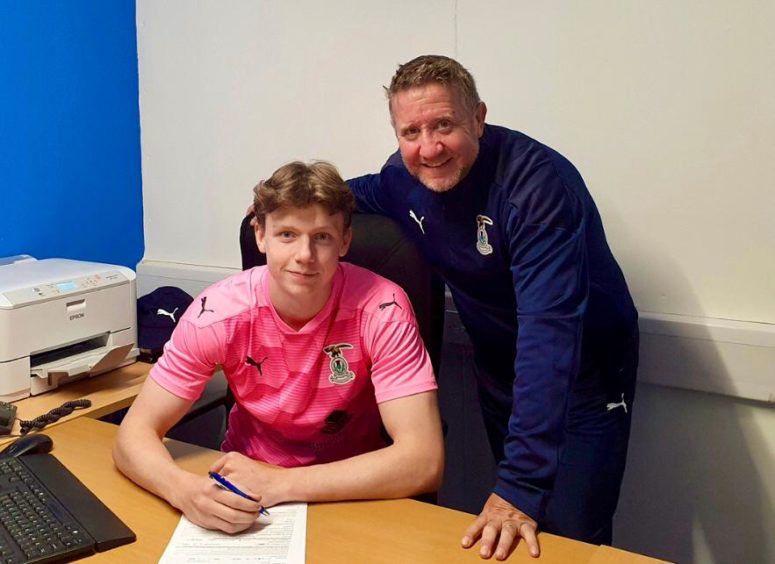 Manager John Robertson said: "The boys wanted to be ICT players and both worked very hard during the lay-off.
"They are both in great condition and this week's return to training has seen them show up tremendously well in all of the fitness trials we have set the squad.
"I am looking forward to helping them progress their careers here at Caley Thistle and I am grateful to the Board for allowing us to invest in our future during such testing times."