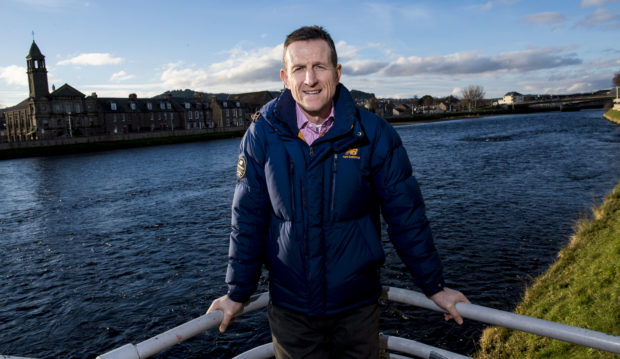 The clock is ticking for Scottish football's authorities to make a decision on this season's Premiership campaign.
Uefa's video conference with the member associations on Wednesday ended with European football's governing body formally scrapping their original deadlines for associations to nominate their Champions League and Europa League participants for next season.
Officially, no new dates have been announced but the Scottish champions and Europa League participants need to be submitted to Uefa by the end of July, leaving the SPFL and SFA with the headache of reaching a decision soon.
Premiership leaders Celtic are in pole position to be Scotland's Champions League representatives along with Rangers and Motherwell but it is the SFA who nominate the European entrants and with the Scottish Cup still at the semi-final stage Aberdeen could gain entry as the fourth placed team in the league.
Former Aberdeen and Ross County defender Brian Irvine feels the physical condition of players must be taken into consideration after such a lengthy lay-off.
With government restrictions limiting their training at present, Irvine feels clubs must be given time to get their players back up to full sharpness before games can restart.
Irvine said: "I think it will be quite hard for the footballers to get back to fitness.
"That's the season been stopped for nearly three weeks now, which is not far off a normal close season nowadays.
"In the past it was a bit longer, but now it's about a month off they have.
"It would be interesting to know what kind of training they are able to do just now. They can go for a jog, but that's about it.
"They are going to have to get back fit again, and they can only do that once it's perceived to be safe to do that.
"That will take a week or two at the minimum. I can't see them just going straight back in and playing right away.
"It's not going to be as easy as football coming back like a computer game you can switch back on again, and the wee men will run about again.
"It's the practical things involved, such as the players' safety and the safety of the staff that will be managing the game. There always have to be people behind the scenes as well."
Belgium became the first country to declare top flight champions yesterday when Club Brugge were crowned winners with one match of the regular season plus the play-offs, which usually determine the championship winners and Europa League places, still to be played.
The Jupiler Pro League's board has voted unanimously for cancellation of the remaining games with the decision expected to be ratified within the next two weeks.