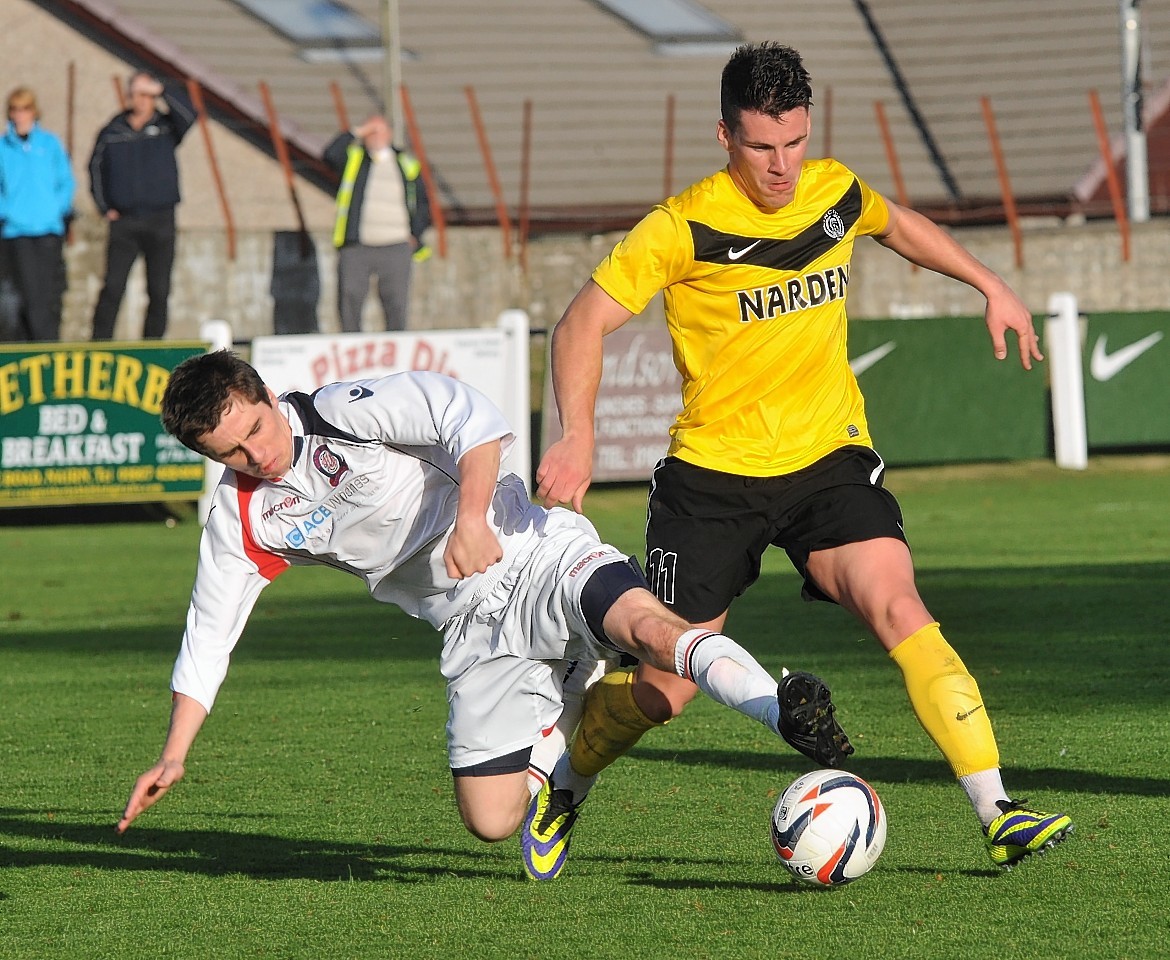 Elgin City midfielder Daniel Moore is frustrated the North of Scotland Cup final falls 24 hours after today's league trip to Berwick, but insists his side must simply get on with it.
City are looking to move off the foot of League 2 with a positive result at Shielfield Park this afternoon, however manager Barry Wilson has a dilemma with tomorrow's cup final against Brora Rangers.
Moore believes this afternoon's game against the Wee Gers takes priority, but hopes his side can make it a memorable weekend by winning both games.
The 26 year-old said: "We will just take each one as it comes. For me the Berwick game is the most important game. It's really bad luck the cup final happens to fall this weekend as well.
"We've got four long trips a season, two to Annan and two to Berwick, and for a cup final to land this weekend is really unfortunate. We just have to deal with it, hopefully we can win against Berwick and go again.
"It probably does have an effect going six hours each way, mentally as well as physically.
"We went to Annan earlier in the season and played really well, despite the fact we were held to a 3-3 draw.
"However, we went to Queen of the South in the League Cup and were terrible, losing 5-0, so it works both ways. It's difficult but we have to make the best of it."
Moore reckons his side must rise to the cup final occasion at Grant Street Park tomorrow.
He added: "It's a good opportunity, no doubt about it. Now we're here we might as well try to win the game.
"It would definitely be better to win the cup, but it also gives players who haven't been involved, and those who have been injured a chance to play, while not risking them in a league game.
"It's a cup final so we will do our best to win it."