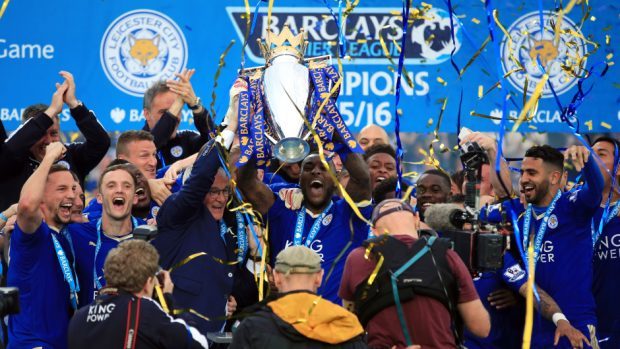 At last, the English Premier (not Premiership) League is back! Not before time in my opinion. OK, so we had the Euros to keep us going over the summer but we all know it's just not the same, don't we?
It also means the return of our favourite fantasy football gambling site, Premier Punt, not that it's not been available over the summer. They had a splendid Euro '16 campaign but it's back to the bread and butter of league football. Premier Punt are also launching a new app this week in time for the new season kicking off on Saturday, so remember to download it from the app store and play the new six-a-side challenge games available each match day.
Free to enter £25 prize game
This column will concentrate on the weekly game and, as such, there is a free to join £25 prize game sponsored by The Press & Journal this weekend. I will select my team and punters are welcome to challenge me for the £25 prize….with free entry.
This game is exclusive to P&J readers and the details to enter are as follows:
Formation
My line-up this week will be a 3-4-3 formation, hopefully to squeeze in an extra goal scorer up top. Traditional 4-4-2 and 3-5-2 formations are also available.
Keeper
My normal tactic would be to pick a keeper and two defenders from the same team – a team I reckon will keep a clean sheet that particular game week. My keeper this week will be the hapless Joe Hart who had a horrific Euro 2016. I'm sure even he will be able to keep a clean sheet for City at home to Sunderland this weekend.
Defenders
Unfortunately, at the time of writing I have no clue who will make up City's back four so that's my usual tactic out of the window already. Alternatively, I'm going for Robert Huth and Wes Morgan of Leicester to carry on their good work from last season. Leicester begin the defence of their title in Saturday's early kick-off at Hull City (if Hull can find eleven players).
Michael Keane of newly promoted Burnley completes my defence; they play Swansea at Turf Moor.
Midfielders
In midfield, I'm making no excuses for picking two of last season's best Premier Punt performers in Dimitri Payet of West Ham and Rihyad Mahrez of Leicester. The Hammers have a tricky away start at Chelsea but Payet is always good for a set-piece goal or assist. Jesse Lingard, of Manchester United, scored a great goal in last week's Charity (Community) Shield and I expect him to retain his place away to Bournemouth.
Making up the numbers, literally, is Capoue of Watford. I couldn't afford anyone better with what was left of my £100M Premier Punt budget. Watford are away to Southampton.
Strikers
So how many punters will be going with Zlatan up front this weekend? Yes, I am as well, even at a hefty £14.2M. I can see him scoring on his league debut at Bournemouth.
Andy Carroll is decent value at £7.6M and I can see him terrorising John Terry at Chelsea, if he gets the service.
Completing my line up on the opening weekend is Sergio Aguero. He's a goal machine and always scores against Sunderland who just happen to be away to City this weekend.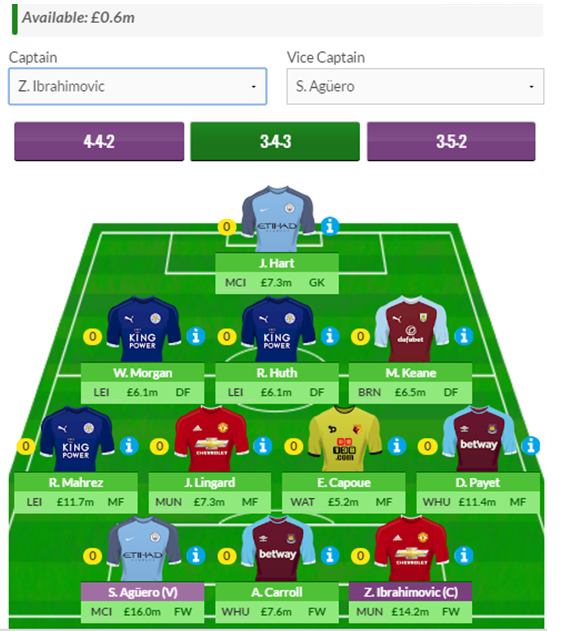 Not much change out of £100M from that line-up…..don't know how I'm going to fit Paul Pogba in next week.
GET IN THERE!!!!
Premier Punt is a Fantasy game that offers weekly and daily tournaments and allows you to play head-to-head or as part of a mini-league – and there are hundreds of pounds to be won.
Visit premierpunt.com to play.