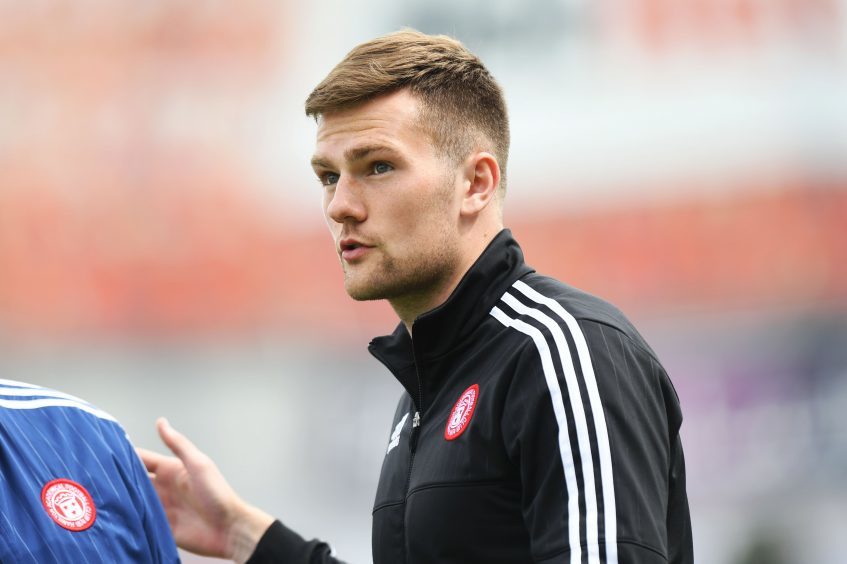 Derek McInnes's long pursuit of Hamilton skipper Mikey Devlin is finally at an end after Aberdeen completed the deal today.
The Aberdeen manager has no made no secret of his admiration for the 24-year-old central defender and there appears to be plenty of optimism from fans on social media around his decision to finalise the deal.
Mikey Devlin is a great signing. A man that McInnes has been after for what seems like years.

An upgrade on O'Connor and Reynolds no doubt and we'll probably be very short in the centre back department in the summer.

Welcome aboard Min! ?⚪️

COYR

— DandiesDaily (@DandiesDaily) January 26, 2018
If and currently it is only an if Mikey Devlin comes back from his injury the same player he was then Aberdeen have got an absolute gem here. Was a big fan of him before his injury #aberdeen #COYR

— Martyn Eden (@MEden89) January 26, 2018
REALLY HOPE this doesn't mean McKenna is off to Hull!
Would love to see them have at least a couple seasons to forma a partnership.
Signing News | Devlin becomes a Don via @AberdeenFC https://t.co/CkhG2x3vyR #AberdeenFC #COYR #StandFree

— Alex Giles ? (@Muldwych) January 26, 2018
But despite his promise, Devlin has been out of action with a knee injury after tearing his anterior cruciate ligament in Accies' final league game of the season against Dundee.
He is scheduled to return in March but the long lay-off and severity of the injury has caused some concerns among the Pittodrie faithful.
Mikey Devlin is a player who seemed to get better and better the longer he was out injured. Young player though, and certainly played well against us that one time.

— Andrew Muir (@AndrewScottMuir) January 26, 2018
Why are we trying to sign Mikey Devlin, a defender who is injured and might not even be able to play this season? ??‍♂️

— Chris Smith (@Chri592) January 26, 2018
Any idea when Mikey Devlin will be fit? ?

— Adam Forman (@forman_adam) January 26, 2018
What do you think? Can Devlin recapture his best form for the Dons?