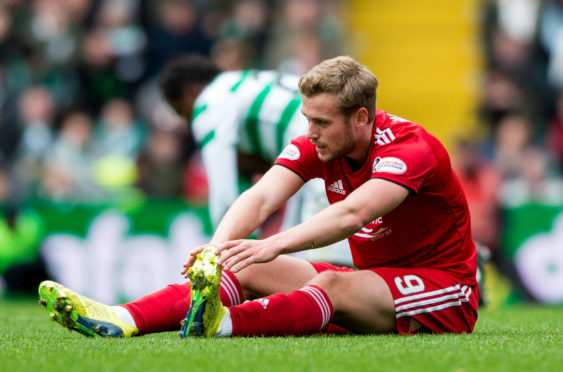 James Wilson is in the best place to progress his career, according to Ben Thornley.
Both Thornley and Wilson have represented Manchester United and Aberdeen and have had their share of injury troubles, with the former winger impressed with what the Dons loanee has to offer.
Wilson suffered a cruciate ligament injury while on loan to Derby County in 2016 and has struggled to kick on from his spectacular debut for United, in which he scored twice against Hull City. Thornley was rated as one of the best prospects of the famous Class of 92, before a devastating knee injury in a reserve game for the Red Devils seriously impacted his career.
Thornley, who played for the Dons in the 2001-02 season three years after his departure from Old Trafford, watched Wilson blossom as a teenager at United and believes he could not ask for a better environment to kick on.
He said: "He's a super player. I watched him at 16 and 17 – he was quick, strong, had two good feet and was a very good finisher. He's scored twice on his debut in a game I commentated on. The next season he went on loan to Derby when he did his cruciate ligament and he's had a bit of bad luck since then.
"Going up there will give him a platform to push his career on and having been there and known the following, I can't think of any better place to get back to scoring goals. His appearances are probably going to be limited at United and the best thing for him – and any player – is playing in a team that's challenging and winning something.
"That's the best place to be. David Beckham and Keith Gillespie did it (went on loan). There's no reason why James can't do that when Aberdeen are doing really well."