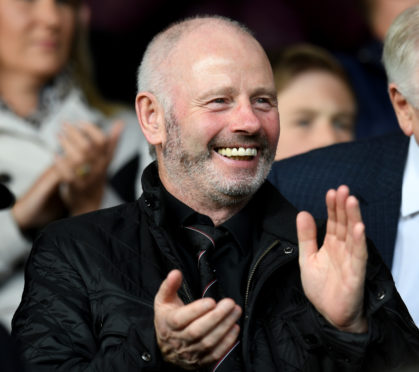 Aberdeen chairman Stewart Milne reckons the fixture calendar needs to be addressed to help fans attend as many games as possible.
December has been an unusually hectic month for the Dons, with nine games scheduled to be completed before the winter break.
Requests had been made to the SPFL to move the home games against Dundee and Livingston into January to give both sets of teams some respite, however these requests were turned down. Manager Derek McInnes brought up the issue following the win over St Mirren last weekend and at Monday's club AGM.
Home attendances have dipped under their mark from last season at Pittodrie and in an effort to entice supporters along to the increased amount of midweek games, the club dropped ticket prices to £10 for the last two games.
It comes at a time of year when fans have other financial commitments and going forward, adjustments need to come from the league office.
Milne said: "Our fixture calendar was brought up at the Annual General Meeting and it really needs looked at for the coming seasons. It is desperately unfair to the fans who are really keen to come to every home game and then they are confronted with five or six home games in the space of one month. It is also a time of the year where there are big calls on their pocket for other things."
While the Tuesday games in the last 10 days were not ideal for the Dons, they yielded eight goals and have helped generate some much-sought-after momentum before the winter break. The 3-2 win over Livingston and 5-2 thumping of Dundee has restored Aberdeen to a position they are used to in recent seasons: challenging the top three.
With significant gaps between the top four in the English, French, German, Italian and Dutch top flights, the Scottish Premiership has been more of an open contest in comparison.
Milne added: "Up to this point, I don't think over the last 15 years we have had such a competitive league. There are six teams there who are all capable of finishing in the top three.
"Some people are saying that Celtic aren't quite as good as they have been but I think all the clubs round Celtic, Rangers, Hibs and ourselves, have upped their game. Hopefully, we can keep that momentum going right to the end of the season.
"Somebody has mentioned that the SPFL is the most competitive league in Europe. Most of the other leagues have big gaps that are beginning to appear. That is the challenge to all the clubs to try and keep the league alive right to the very end."