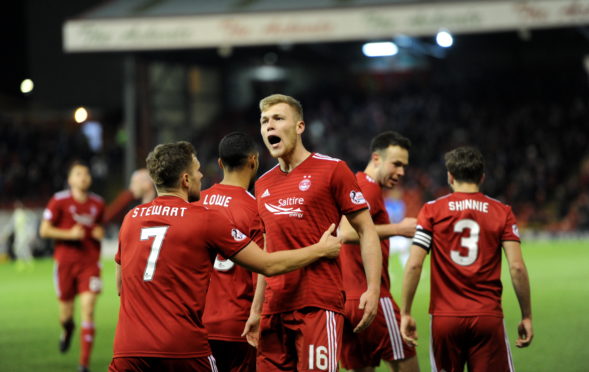 Dominic Ball is adamant Sam Cosgrove is a smash hit with his goalscoring exploits at Aberdeen.
Dons midfielder Ball delivered his own ode to Cosgrove at a players' game night on Wednesday, which was filmed by team-mate Joe Lewis, and he reckons the 22-year-old has grown into a starring role.
After a slow start to his Pittodrie career, Cosgrove now has 16 goals for the season and is behind only Alfredo Morelos in the Premiership scoring charts. He has been popularised by Dons fans chanting 'Sammy Cosgrove, Ballon d'Or' to the tune of Dario G's Carnival de Paris, the official song of the 1998 World Cup.
Ball's own musical tribute is testament to the emergence of a new star in the red of Aberdeen.
He said: "It started towards the end of last season and it was just a bit of a laugh then and it was kind of funny. Since then, he's sort of lived up to it a little bit. I think it's brilliant: Sammy for Ballon d'Or. I say it to him every day, after every game, 'mate you're actually on for winning the Ballon d'Or'.
"You can't say anything about how he's been performing but the fact that everyone's speaking about the Ballon d'Or, he's dealing with it. I think sometimes it takes time to get used to playing first team football. The gaffer and his staff have put their trust in him to go in there. When you get that goal, it gives you that confidence. He hadn't scored a goal really. He had the two against St Mirren but as soon as you get on that run, get the games, get the confidence, you can start improving and developing and we've seen that from Sam.
Sammy – D Ball pic.twitter.com/eZD5wlFCsi

— Joe lewis (@joelew1987) February 14, 2019
"He's a part of the game night gang. Everybody's invited to game night but there's only a few who come round. It's mainly for the Champions League. It's just board games and cards… and singing. There's quite a few of us up here on our own so it's just something to do to get out really.
"I'm actually not great at guitar, but whenever I seem to pick it up, I can put a few chords down and just sing a song. We always have a game night on Champions League nights. We play a bit of cards, sometimes play Cluedo. My guitar was sitting there and they said go on 'play us a few tunes'. I just messed around and started playing that and they recorded that."
Ball comes up against the former Wigan and Carlisle striker every day in training but it was from the sidelines where he saw Cosgrove come of age.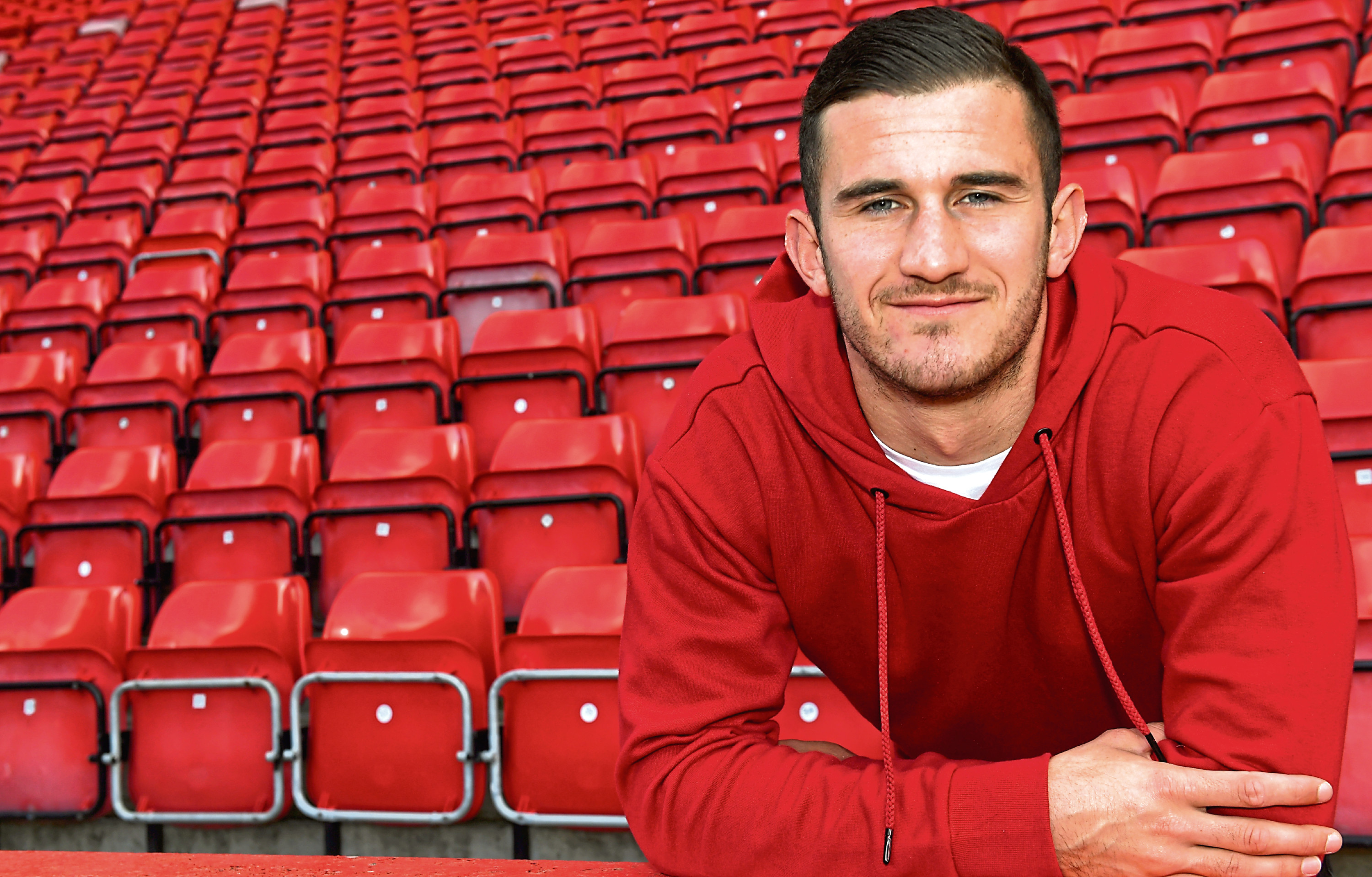 He added: "I remember watching the Hearts game when I was out injured and it wasn't just his goals, it was his overall performance. Every single part of it in that game was nearly perfect. You can see it in training, he's starting to become an all round player. It's helping the team massively.
"Weighing that amount, and being that big, the question to begin with was 'is he really putting his weight about?' I think he is now. It's evident."