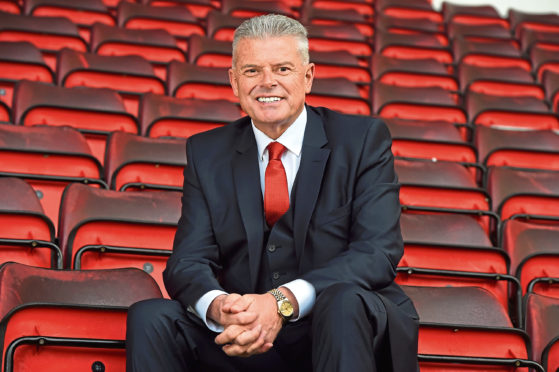 Dave Cormack insists regime change will not bring a loosening of the purse strings at Pittodrie.
It's all change at Aberdeen with Stewart Milne due to step down as chairman at the club's annual meeting next month and vice-chairman Cormack set to replace him.
The US-based Aberdonian is not coming alone, however, as he is bringing additional investment totalling £5million which includes £2million from AMB Sports and Entertainment, the parent company of Atlanta United.
It has been the headline development of a series of announcements with AMB's investment giving them just under a 10% stake in the club and a place on the board.
Darren Eales, president of the MLS club, will join the Dons board while Craig Brown, Ian Jack and Duncan Skinner will make way for the new investors and chief executive Duncan Fraser is also stepping down.
The cash injection into the club has no doubt had Dons fans dreaming of an influx of new talent but Cormack was quick to add a dose of realism yesterday by insisting manger Derek McInnes will not be delving into the transfer market with an improved kitty.
He said: "We've increased the playing budget by £1.5million in the last two seasons which is a lot of money.
"We think the budget we have there outside of Celtic and Rangers, which is £9million, is by far more than anyone else is spending.Derek can spend the money on wages or on transfers.
"We bought Funso Ojo for £125,000 but we also increased significantly the player budget for this season because we wanted players on two or three-year contracts rather than the revolving door we've had.
"We're not getting involved in an arms race. We've done that and everyone else did it and look where it led.
"It took us 15 years to eliminate the debt.
"Yes we will spend money but not significantly more than we can generate.
"But we think we can generate more income."
McInnes may not see a short-term financial boost to his negotiating efforts but he can count on the support of his new chairman.
Cormack said: "I've been on the board for almost three years and so obviously the relationship with Derek is already a close one.
"I'm a great believer in transparency when it comes to keeping the fans informed because it's their club as well.
"We set our goal to be at least third in the league each season. We're all under pressure. The chairman is, the commercial director is.
"We set out in the summer to get our transfer business done early and to eradicate the situation where we had six or seven players out of contract ever summer.
"We've done that to the extent that it's only Shay Logan whose current deal is up at the end of this season.
"It has been unfair to judge Derek on games when we've had eight players injured. We need to remember where we were a few years ago.
"The early games produced high-intensity pressing football and once we get everyone fit we'll be back to that.
"We've also got younger players coming through on longer contracts so we set out to get this revolving door situation sorted out.
"The club will spend about £9 million on the football operation which is not a lot for Celtic and Rangers but for any other Scottish team it is a lot of money."
Cormack is keen to see his manager play a leading role alongside Atlanta's technical director, former Rangers defender Carlos Bocanegra, in developing how best the two clubs can support each other's needs.
He said: "Derek's involved in the restructuring of the scouting system as it's all about the sort of players that we need at Aberdeen.
"The game's different here compared to the MLS so it's about getting an understanding about what we're looking for and what Atlanta are looking for.
"They have amazing access to emerging talent in South America so they probably know five or six Morelos's that are hidden there in different leagues.
"That will be helpful for us while Derek and his team have been helping them with a centre half they have been looking at.
"But this isn't a takeover as at the end of the day Stewart Milne and I still own over 50% of the club while my investors in Atlanta and myself own about 70%.
"No individual controls over half of Aberdeen Football Club but it's all about having the right people in the right posts at the right time."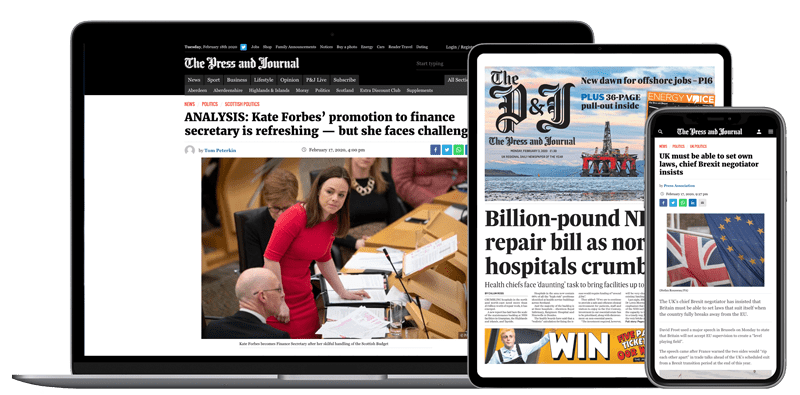 Help support quality local journalism … become a digital subscriber to The Press and Journal
For as little as £5.99 a month you can access all of our content, including Premium articles.
Subscribe