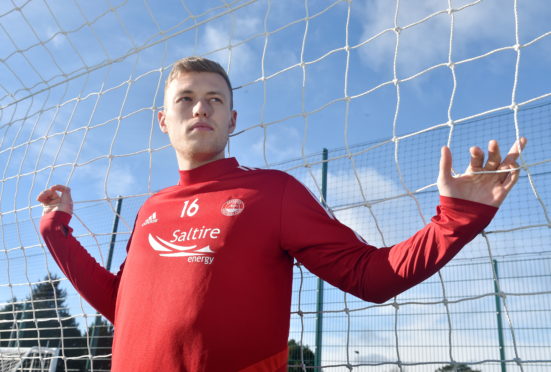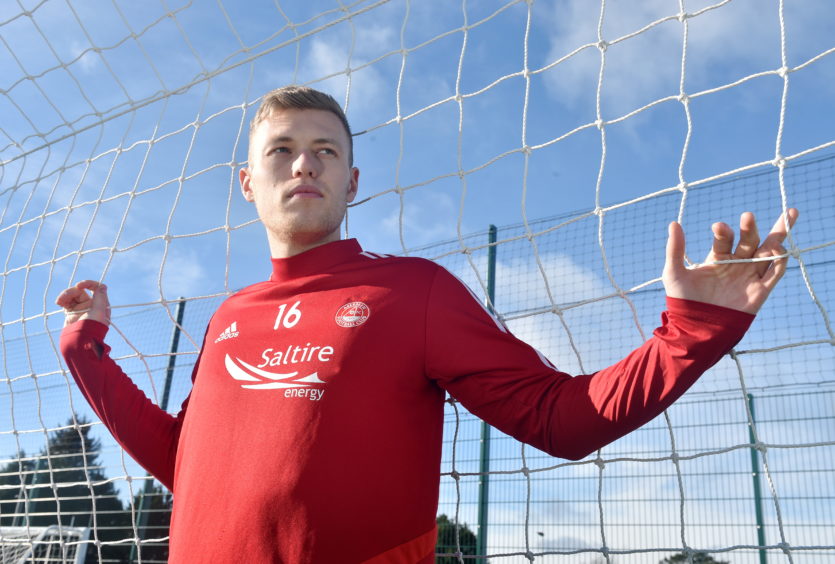 Aberdeen striker Sam Cosgrove insists manager Derek McInnes was right to take him out of the firing line.
The attacker's barren run in front of goal coincided with a five-game scoring drought for the team, a return which prompted Dons boss McInnes to pitch in Curtis Main in Cosgrove's place in the starting 11.
Main's goal ended the drought and with eight goals scored in the past three matches Cosgrove, while disappointed, understands why the call was made.
He said: It was pretty self-explanatory.
"As a lone centre forward, which is what I have been this season, a lot of the burden was on me to score goals.
"So when you go five or six games without one, something needs to change.
"The manager has stuck by me, he has shown a lot of faith in me and at the end of the day I wasn't repaying that. I wasn't scoring and the team wasn't scoring.
"Fingers had been pointed elsewhere throughout the season and it was probably time for the finger to be pointed at me for not scoring.
"Curtis deserved his chance and fair play to him, he's come in and he's taken it."
Cosgrove responded to being dropped by coming off the bench to score the penalty in extra-time to make it 3-3 against Kilmarnock in Wednesday's Scottish Cup fifth round replay and with the Dons going on to win 4-3 he hopes he has done enough to earn a recall.
He said: "It can go one of two ways when you're the one dropped because there is obviously that disappointment at being out of the team.
"I haven't sat on the sidelines for 12 months and it's not nice, because you want to be involved.
"But I completely understood the decision and having a couple of games out can refresh you mentally.
"I also feel better physically for not having the demand of the games and if I do get back into the team in future I will benefit from that.
"I'd like to think scoring the penalty will help me.
"It's no secret I haven't been scoring as freely since we came back after the winter break.
"That is down to multiple factors, it's not just one or two things because there are so many things need to go right to score a goal.
"That is personally and as a team, a lot of things need to go the right way to get a goal.
"Hopefully now after winning at Hamilton, that has set us off and running and now the Kilmarnock result can kick us on even more."
Main has started the last three games but Cosgrove does not believe he has to replace his team-mate in the side.
He believes the two of them can play together and hopes they get the chance to build a partnership in the Aberdeen attack.
Cosgrove, whose side face Ross County at Pittodrie today, said: "I don't see why Curtis and I can't be a partnership.
"I thought we worked well together the other night, we complimented each other well.
"It wasn't just the case of having two big lumps of striker up front, it was a big striker and a smaller striker which worked well.
"We haven't had too many opportunities to play together so it's something that has potential."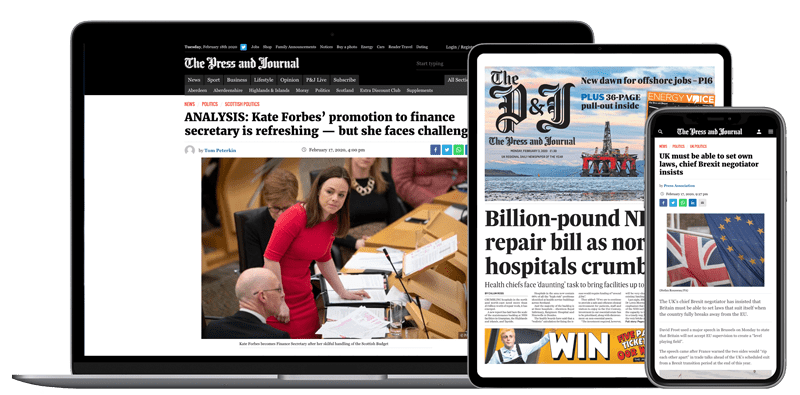 Help support quality local journalism … become a digital subscriber to The Press and Journal
For as little as £5.99 a month you can access all of our content, including Premium articles.
Subscribe