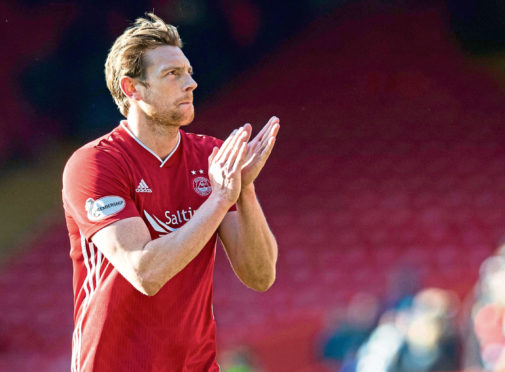 Ash Taylor insists he has returned to Aberdeen a better player.
The response from Dons fans to Taylor's return to the club last summer was mixed, but the defender hopes he has won over his doubters after cementing his place as a regular starter in Derek McInnes' side this season.
He said: "When I first came back to Aberdeen I mentioned I was an improved player. I know what I am and I know what I'm good at.
"I don't try anything stupid and I try to keep my levels of concentration as high as possible."
Taylor faces the prospect of forming a new central defensive partnership for the rest of the season after team-mate Scott McKenna was ruled out for three to four months last week with a hamstring tear.
McKenna's absence has opened the door for Mikey Devlin to return in defence and Taylor is confident the new-look central defensive pairing can be a success.
He said: "I'm very disappointed for Scott. It's a massive blow.
"But it's a blessing for Mikey, despite the circumstances. It's a big opportunity for Mikey, especially with the Scotland situation as well.
"He's just got to get his head down, work hard and put in the performances he's capable of.
"He's a good player. He's a speaker as well and when he came on for Scott at St Mirren he just slotted in next to me and did well. I'm looking forward to having him alongside me."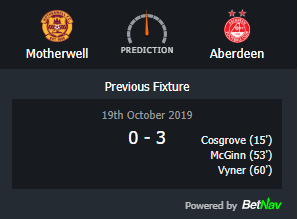 Taylor knows how McKenna will be feeling, having missed three months of the season due to a hamstring tear of his own.
He said: "It's been a very disappointing season for the club in terms of the injuries we've had to players this year and we haven't had the consistency of having a full squad.
"I was out for 14 weeks and I am just pleased at having a level of performance and being consistent and doing well for Aberdeen and putting that injury behind me and looking to kick-on and trying to get the most out of the rest of the season."
The defensive pairing will be tested to the full on Friday when Aberdeen travel to Fir Park to face European rivals Motherwell in a vital game.
Taylor is no stranger to playing under the lights and, with a home match against Hearts also looming on a Friday evening next month, the defender is in favour of playing more Friday matches.
He said: "I love it. We tended to play on a Friday and we had bigger crowds.
"They were very good, especially at Tranmere. It was always packed and the atmosphere was very good.
"I enjoy Friday night games. The atmosphere is better under the lights and if you get three points you can enjoy your weekend."