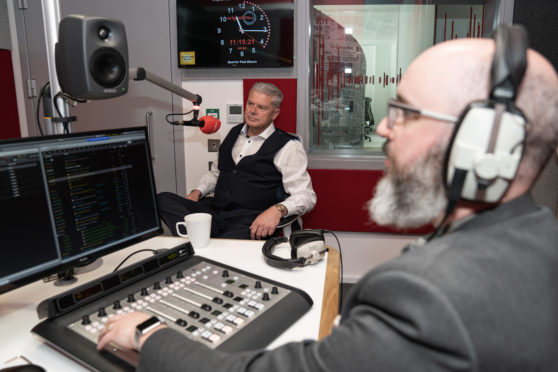 Aberdeen chairman Dave Cormack said suspending Scottish football was the correct call.
The Dons were due to face Motherwell in the Scottish Premiership last night but the game was called off yesterday lunchtime after all domestic professional and grassroots football was suspended indefinitely.
SPFL chief executive Neil Doncaster said the health and safety of fans, players and officials was paramount amid the coronavirus outbreak and felt it was "neither realistic nor possible" to continue.
Cormack said: "My reaction to that is, it's a sensible thing to do.
"The joint group of the SFA and SPFL are talking to the government and health authorities as well.
"It was inevitable, whether it was Monday or today.
"I just think we need to take a deep breath, take stock of the situation and hopefully this is a 36-day or 90-day thing where isolation helps to break the spread of the virus.
"We are obviously hugely disappointed that the Motherwell game was postponed but applaud the decision by the SFA and the SPFL.
"It is now up to the government to make their position clear on what is a continually and rapidly evolving situation."
The Dons have taken several precautionary measures with the Aberdeen FC Community Trust, youth academy and AFC Women team's activities suspended until Sunday March 22.
The club have also temporarily cancelled planned player appearances and venue tours, while asking players to avoid interactions such as providing photographs or autographs.
There are fears a prolonged shutdown could force several Scottish clubs into financial hardship.
Dave Cormack finds out about the coronavirus shutdown while recording the Evening Express and Press and Journal's Northern Goal football podcast:
Cormack added: "At this time it's important to have calm heads and leadership. We're in a fortunate position at Aberdeen where we've got no debt and cash in the bank.
"I don't know the individual circumstances for the other teams, but this is an important part of the year because it's when season tickets go on sale and money starts to come in.
"But we have to go through this. The only way to take the burden off the healthcare system is to have people isolated."
PFA Scotland chief executive Fraser Wishart welcomed the "sensible decision" to suspend football.
The players' union boss said in a statement: "There had been some suggestions of playing games behind closed doors but last night I informed the SPFL of our management committee's position that, if the supporters are not allowed in, our members should not be asked to put their health and safety at risk by playing games behind closed doors.
"Player safety must be treated the same as that of supporters and the wider population."
Dave Cormack's full Northern Goal interview – which also goes into why he's lowering Pittodrie's capacity to up the atmosphere, the Kingsford stadium plans, how Aberdeen are growing their supporter base and much more – is available on Spotify, Apple Podcasts or wherever you get your favourite podcasts. Click the link below for more details.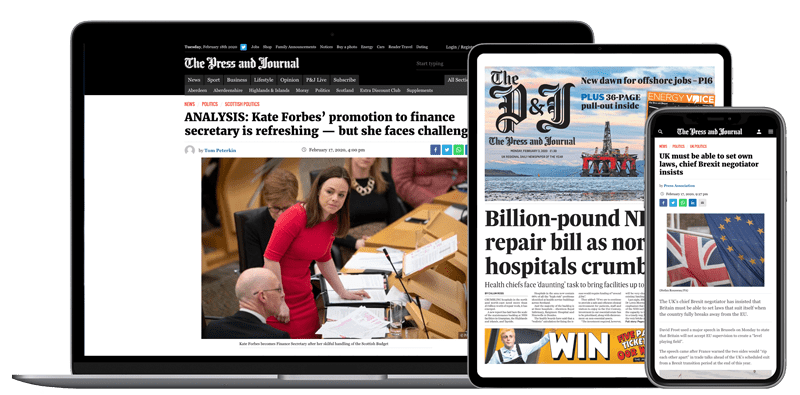 Help support quality local journalism … become a digital subscriber to The Press and Journal
For as little as £5.99 a month you can access all of our content, including Premium articles.
Subscribe