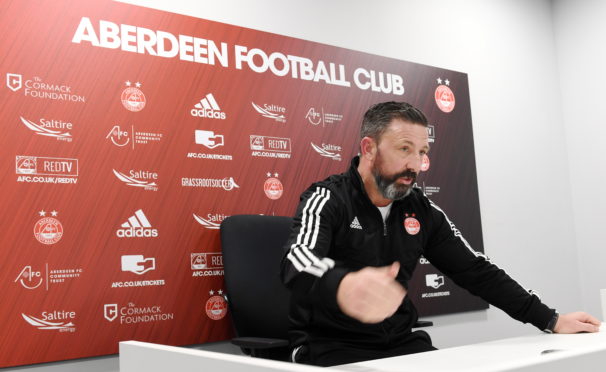 Aberdeen manager Derek McInnes has urged Scottish football clubs to come together and form a plan for a phased return to football.
The Dons boss admits he is envious at seeing clubs in other leagues stepping up their preparations for a return to training in the event the current season can be completed and hopes Premiership clubs will not be left behind.
He said: "I speak to a lot of my friends in England, managers included, they are all working towards getting back to training at the end of May and start of June.
"There are positive signs when you see the Arsenal players going back into training.
"I know it is still not as a full collective, but it is a sign of things going in the right direction and hopefully that will become more of the norm in the coming weeks.
"I know finances dictate a lot of that but that is also down to some good forward planning as they see the importance of it.
"(Dons chairman) Dave Cormack and the rest of the board have stressed the importance of that up here, that we are ready to resume and we have a plan in place ready for it.
"Imagine what it would be like if all the other leagues are back and we aren't.
"We just have to be as creative as we can be to try to keep our game going and I would like to think that is what is happening."
McInnes is encouraged by the optimism being shown by other leagues in Europe with Germany hoping to be back playing Bundesliga games this month and believes a more proactive approach from clubs in Scotland should be adopted.
He said: "The biggest focus, in terms of football, is making sure that when we are ready to go back, whether it is to finish this season or it is to start the next campaign, then we need to make sure we are prepared for it and in the best place possible.
"That is the biggest concern for everyone, football-wise, we can't sit back and hope everything will work out.
"It is encouraging when you see other leagues and nations that they have plans in place and they are preparing to get the game back.
"Leagues are talking about behind closed doors and different other things and I think that is a positive.
"I just hope we are working away in the background, the SFA, SPFL and the broadcasters, are trying to find a way where we can get our game back up and running."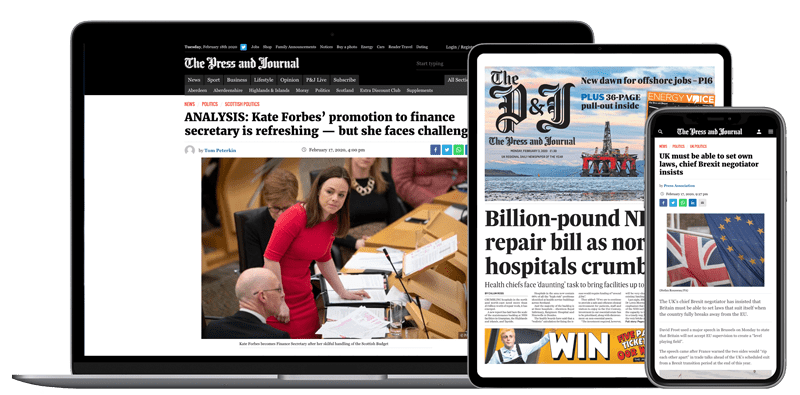 Help support quality local journalism … become a digital subscriber to The Press and Journal
For as little as £5.99 a month you can access all of our content, including Premium articles.
Subscribe