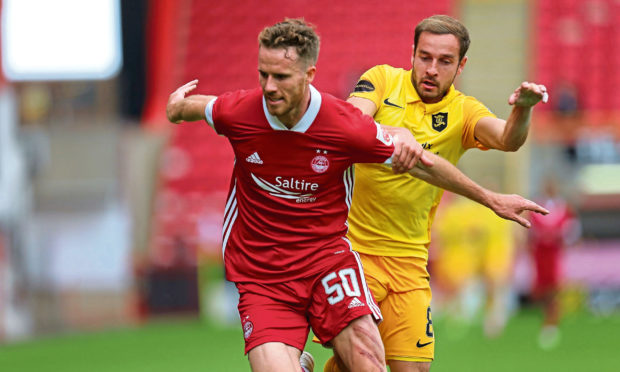 Aberdeen manager Derek McInnes has a wonderful talent on his hands in Marley Watkins.
It's great to see Marley back in Scottish football and he has a wonderful chance to show what he can do with the Dons.
I'm surprised Aberdeen have managed to bring him back to Scotland.
In terms of attitude and ability the Dons have landed a model professional. You won't find a better guy on the training ground, but the one thing which has held Marley back has been his concentration span.
If Derek can help bring about a breakthrough in that aspect of Marley's game, he is on to a winner.
Marley has fantastic fitness, keeps himself in good shape and has an abundance of talent. He's not brilliant with his back to goal, but with runners up in support he can be a valuable addition to the Dons.
He has never been a player I would have described as an old-fashioned number nine and, having worked with him on the training ground, I'm struggling to recall a single occasion where I've seen him put his laces through the ball.
Marley is a player who is most effective running at players. After all, he's the man I regard as the guy who won the Scottish Cup for Caley Thistle in 2015.
His run at the Falkirk defence sums him up perfectly. He'll run at players, is happy to go out wide and is an intelligent attacking weapon. He'll link up with his team-mates and his movement will cause the opposition problems.
Looking at his arrival at Pittodrie, I cannot help but think a change in how the team is set-up is coming. Derek likes one up top with three players in support behind but, with the wealth of attacking players he now has at his disposal, I believe a shift to 4-3-3, or even the 3-4-3 we saw at St Johnstone, is coming in the not too distant future.
I initially thought personnel dictated Aberdeen's approach at McDiarmid Park, but with no out-and-out striker on the pitch it didn't quite work, even though the Dons dug deep to grind out a valuable win.
Maybe we'll see it on Thursday in the Europa League first qualifying round match against Runavik at Pittodrie.
I thought Barry Town United would have gone through last week in the preliminary round game, but all credit to Runavik, they swept the Welsh team aside with ease and a 5-1 win should prove more than enough to have Aberdeen supporters sitting up and taking notice.
I still believe it would be a major shock if the Dons were to go out at this stage, especially with home advantage in a one-off game, but if I know the Aberdeen boss he'll have done his homework and will have his players fully briefed on what to expect.
Stuart Kettlewell deserves plaudits for Ross County's start
So far so good for Ross County and manager Stuart Kettlewell.
Any new manager is under pressure, and Stuart is no different despite being one half of a successful co-management team with Stevie Ferguson for the past couple of seasons.
He knows he would be under scrutiny after being handed the reins to go it alone by the Staggies, but the response of his players has been excellent.
With two wins, two draws and just one defeat in the opening five matches, County have put together their best start to a top-flight campaign.
The defence has tightened up and they are unbeaten away from home. That's a decent start and one which augurs well for the rest of the campaign.
Stuart has options throughout his team, and County are playing well.
Rangers should offload Alfredo Morelos – but make sure they hold on to Ryan Kent
It's time for Rangers to cash in on Alfredo Morelos.
The decision facing Rangers and manager Steven Gerrard on which of his two prized assets should be sold is a no-brainer for me.
Premier League newcomers Leeds United want Ryan Kent and are set to return with an increased offer after being rebuffed in their initial bid last week.
Lille are also still tracking Morelos and if I was Gerrard I'd be making my thoughts on which one I can afford to lose quite clear to the board at Ibrox.
To be blunt, Morelos clearly doesn't fancy it in Scottish football any more – Gerrard has said as much after saying he has been unhappy with the player's body language.
I cannot speak for the Gers striker, but if a manager was questioning my hunger or desire I'd be determined to prove him wrong.
I don't believe for one second Gerrard's comments about the Colombian would have come as a shock to the player. Those sort of conversations are discussed internally before they ever reach the public domain.
Kent, however, has been their key player since the season started and for me is the guy who makes the team tick. It would be a huge blow, not to mention a huge shot in the arm to Celtic, if Rangers sold the former Liverpool man.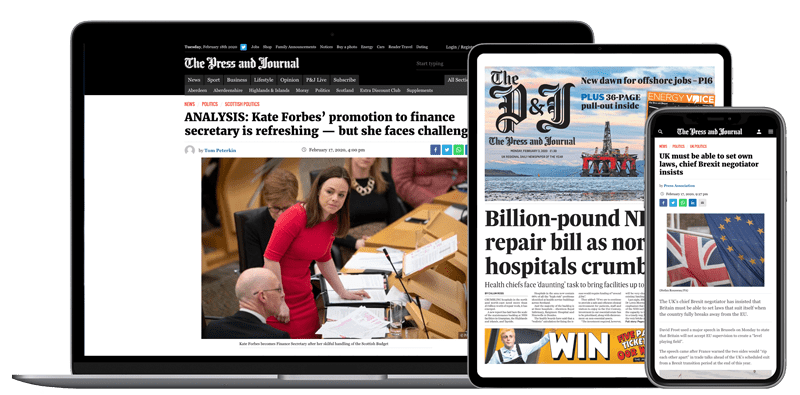 Help support quality local journalism … become a digital subscriber to The Press and Journal
For as little as £5.99 a month you can access all of our content, including Premium articles.
Subscribe