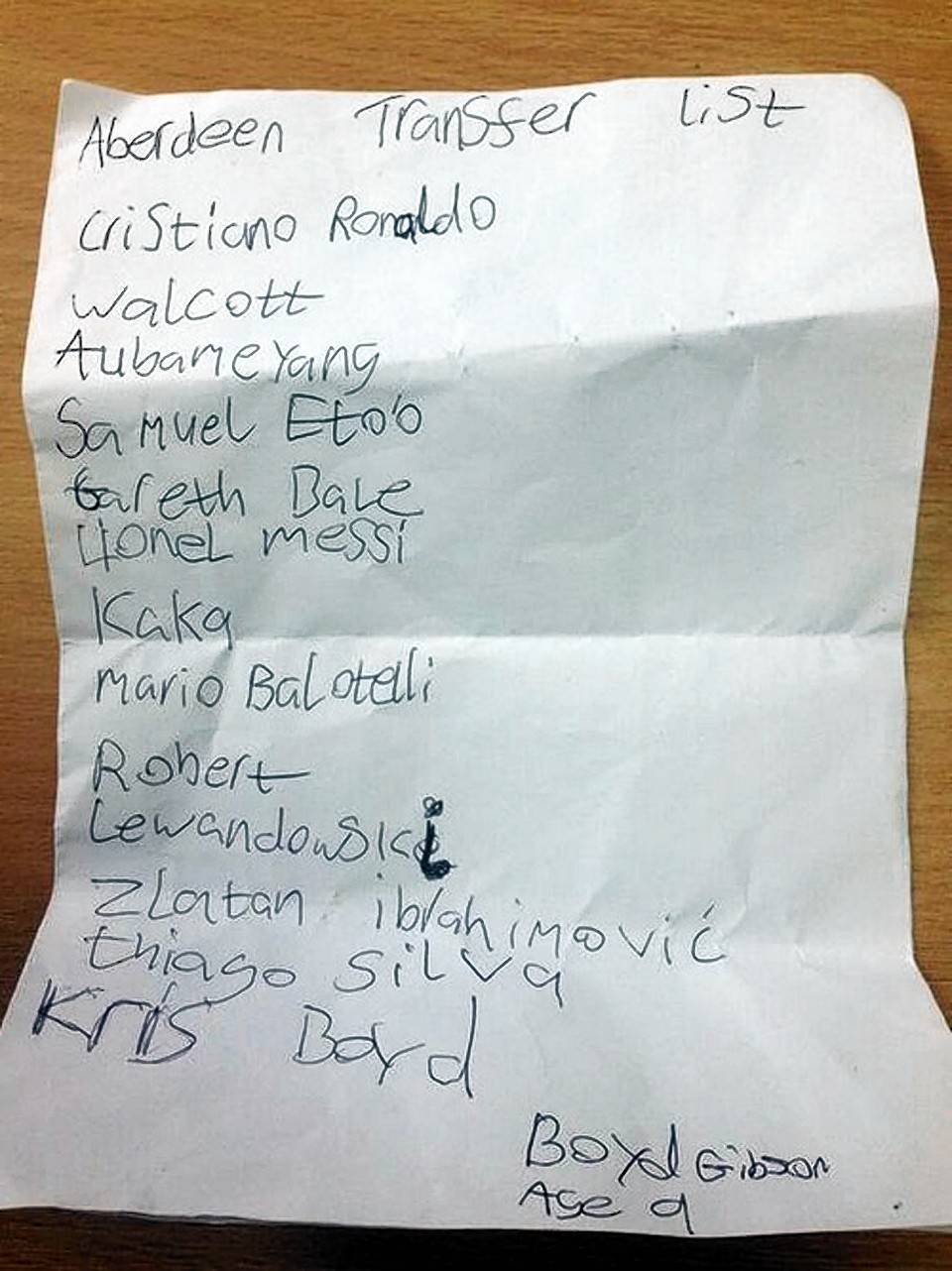 A young football supporter has sent the Dons a £400million-plus summer signing wishlist.
Boyd Gibson, aged nine, sent a list of some of the world's leading footballers to Aberdeen and asked the club to bring in players such as Real Madrid players Christiano Ronaldo and Gareth Bale, Barcelona's Lionel Messi and Paris Saint-Germain player Thiago Silvo.
Closer to home the Boyd suggested that the team should sign Kilmarnock player Kris Boyd.
The expensive list would set Aberdeen back an incredible £421.5million. Other players on the list include Arsenal's Theo Walcott, former Chelsea forward Samuel Eto'o, along with AC Milan's Mario Balotelli and Kaka.
Borussia Dortmund's Pierre-Emerick Aubameyang and Robert Lewandowski, who is off to Bayern Munich, and PSG's Zlatan Ibrahimovic also made the youngster's wish list.
Boyd's letter was handed to Aberdeen's vice-chairman George Yule by the youngster's father at an event hosted by the club.
A spokeswoman for Aberdeen Football Club said: "When Boyd's letter was brought to our attention it certainly raised smiles throughout Pittodrie. It's fantastic to see a young supporter with such high aspirations for his club and we're sure Derek McInnes would love to have those world class players on his transfer wish list, however the chairman might not be so pleased.
"That said, we'd be delighted to welcome Ronaldo to Pittodrie next season."