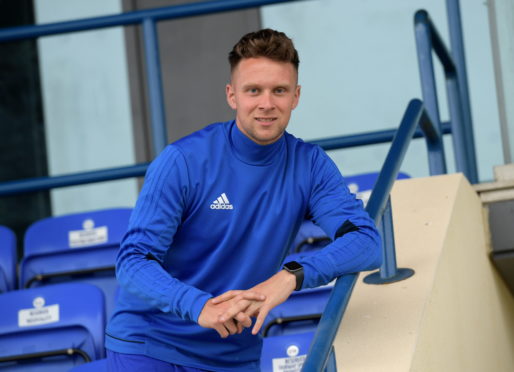 Ryan Strachan was an ever-present at Peterhead under Jim McInally.
Strachan experienced the highs and lows of part-time football during an eight-year spell with the Blue Toon, winning promotion, suffering relegation and playing in a cup final at Hampden Park.
A mutual decision to part ways in 2017, on the back of a debilitating play-off defeat to Forfar which saw Peterhead relegated to League 2, saw Strachan pick up a second wind in his career with Cove Rangers.
He missed out on the Betfred Cup meeting between the two sides at Balmoor last season through injury, but now is part of a Cove side on an even league-footing with Peterhead, despite entering the SPFL 19 years apart.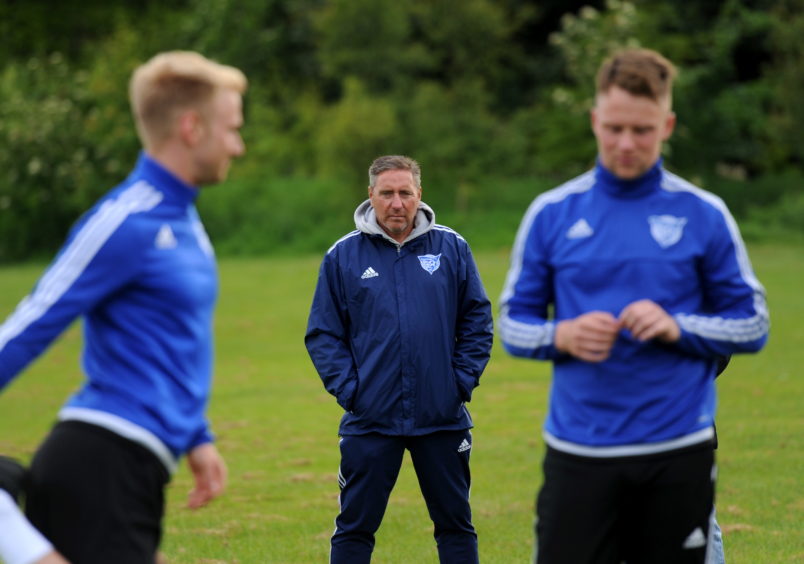 "Consistency has been key (for McInally)," said Strachan. "The board at Peterhead have backed him for so many years and it's a bit of a dying art in football; if managers don't do well, then they get sacked.
"He's had the chance to build a team, he's lost a team, rebuilt a team. They keep backing him and for his time there he's got a high success rate.
"Jim was nothing but good to me. I was on the periphery when I went there, but I was still only 19. John Sheran had his time and it didn't go so well, then McInally took over. I basically played every minute for him for five years, got a few player of the year awards.
"It never ended how anybody would have wanted, but the majority of the time we had a really successful team. We had one bad season and the entire squad basically departed. There's still Hoggy (Stuart Hogg, fitness coach), Davie Nicholls (assistant) and the manager there, who I've got good relations with.
"We've got four or five ex-Peterhead boys, so it should be a good game. I've been up there a few times to watch them as I had pals that played there, so I always want Peterhead to do well. During my first year at Cove, it would have been Jason and Jordon Brown and Rory (McAllister) predominantly."
Five ex-Blue Toon players could well be in the Cove squad for the visit to Balmoor tomorrow. Strachan, long-time defensive partner Scott Ross, Jordon Brown, Rory McAllister and Leighton McIntosh all turned out under McInally in the SPFL.
His understanding with Ross is one that has been built over time, having spent six seasons together at Peterhead and another three at Cove, on top of their youth days with Aberdeen.
"Scott finished last season at right-back," added Strachan. "He's not one that will go on the overlap, he's just a solid right-back. I think he enjoys playing there as well. It's working for us and the manager experimented with it at the end of last season, where we got good results.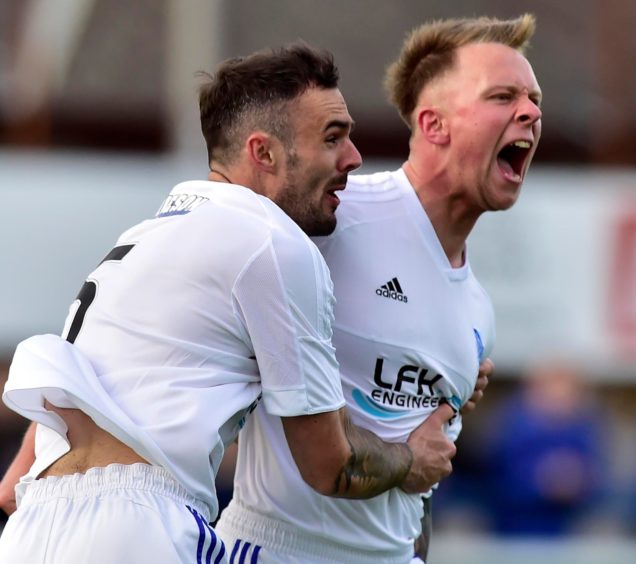 "Everyone knows we've played for the best part of 10-15 years together, even at youth. If you didn't know someone's game after that amount of time, you never will."
Ultimately their moves have all been vindicated. They marked their first game as League One club with a 3-1 over East Fife six days ago and albeit it is early days, their current top position is one they have become accustomed too.
They also have the benefit of playing together for the majority of their footballing lives, whether at Peterhead, the youth system at Aberdeen or the growing number of ex-Motherwell youngsters that have wound their way north.
"A few boys have left on the basis of trying something new and the Cove project has worked," said Strachan. "Two years in the Highland League – I think we would have got out in the first if we had a full squad for the play-offs – and we just kicked on again last season in League Two.
"We enjoy playing together and we're getting better. It's a good time to be at Cove.
"I was speaking to the chairman last season and said to him 'while you've got it, keep it, because it won't come round again'. All local boys, of a similar age that have been together for so long. It's quite freaky how we've all tried different things and we've all found our way back at Cove."