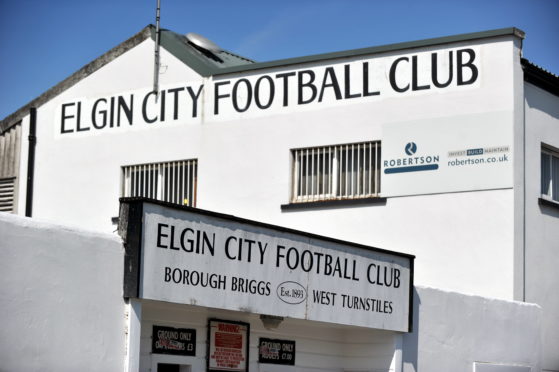 Elgin City have asked their players and staff to accept the club's to be placed on furlough leave.
There had initially been discussions about players taking a 67 per cent cut to their salary, in a bid to help the League 2 club survive during the coronavirus lockdown.
However, with the introduction of the government's Coronavirus Job Retention Scheme, plus funding generated by the a crowd-funding page set up by supporters, it has given Elgin some breathing space.
Chairman Graham Tatters said: "The players & staff will be asked to accept a furlough agreement and if they do so they will be placed on leave with 80 per cent of their salary.  The requests were issued on Tuesday March 31; the significant movement on salaries is essential for the survival of the club and this scheme is a life-saver for all the lower league clubs, possibly for all of the SPFL.
"Moreover, the SFA have assisted with early issue of licensing and youth football payments which gives us a little more breathing space.
"We have been well supported throughout the year and that continues in various guises and I believe we are in a better financial position than many other clubs.
"I can assure you all the board of directors are working tirelessly to ensure we have a football club in a position to play once this terrible situation eases.
"One must put it all into perspective, we are a football club trying to survive but there are people losing the livelihoods and worse."
Elgin followed Cove Rangers in such a move, with the League 2 leaders also announcing a similar step.