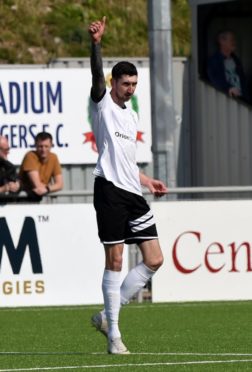 Clachnacuddin manager Brian MacLeod is being realistic with his side's targets for the new season.
The Lilywhites finished third bottom of the Highland League last term and the 38-year-old accepts that anything higher this season would be a step in the right direction.
MacLeod, who succeeded long-serving Iain Polworth last October, said: "It was quite difficult when we came in last season as we were pretty much cut adrift about 10 points behind the team above us. It was always a case of playing catch-up.
"It was frustrating as whenever we managed to pull a few wins together the teams around about us also seemed to win so we were never able to gain any momentum.
"It felt like we were treading water most of the time.
"Halfway through the season, we decided on a change by bringing in some of the young 16 and 17-year-olds from our youth set-up.
"As you would expect, we did get inconstancy but the second half of the season wasn't really about climbing the table.
"It was about integrating these young players and from that point of view it was an extremely positive move in what was overall a disappointing league campaign.
"This season we would hope to break into the group of around seven teams in the middle of the table.
"But to start with, all we are looking for is an improvement on where we finished last time."
MacLeod hopes giving youth a chance last season will pay dividends during the 2019-20 campaign.
He added: "When we got to Christmas last season, we knew that it was going to be really difficult for us to get any higher up the league.
"We didn't write off the season as we want to win every game, but it was a case of looking towards the future."
FACTFILE
Ground: Grant Street Park
Colours: Black and white
Honours: Highland League champions 1894-95, 1896-97, 1897-98, 1900-01, 1902-03, 1903-04, 1904-05, 1905-06, 1907-08, 1911-12, 1920-21, 1921-22, 1922-23, 1923-24, 1938-39, 1947-48, 1974-75, 2003-04; Scottish Qualifying Cup 1934-35, 1938-39, 1947-48, 1974-75, 1998-99; Highland League Cup 1947-48, 1950-51, 1981-82, 2003-04, 2013-14; North of Scotland Cup 1894-95, 1895-96, 1897-98, 1902-03, 1903-04, 1905-06, 1906-07, 1919-20, 1920-21, 1922-23, 1937-38, 1939-40, 1947-48, 1948-49, 1949-50, 1953-54, 1964-65, 1979-80, 1992-93, 2001-0; Inverness Cup 1900-01, 1903-04, 1904-05, 1906-07, 1909-10, 1919-20, 1921-22, 1923-24, 1928-29, 1929-30, 1936-37, 1951-52, 1976-77
Manager: Brian MacLeod
Season 18-19: Finished 16th
Player's view
Clachnacuddin striker Scott Dunn is predicting a big improvement in the Inverness club's fortunes this term.
The former Lossiemouth defender, who is relishing his new role in attack with the Lilywhites, believes they will not finish in 16th spot this time around.
Dunn said: "I thought we were in a bit of a false position last term.
"We picked up points in hard-earned draws against Inverurie Locos and also put in a couple of encouraging performances against the champions Cove Rangers.
"We have a really good bunch of youngsters coming through from the youth set-up.
"Quite a few of those 16 and 17-year-olds got the chance to show what they could do towards the end of last season."
The Hopeman Golf Club greenkeeper added: "I'm enjoying my role up front at Clach.
"Brian MacLeod has done well since coming in as manager and the training is always varied and enjoyable."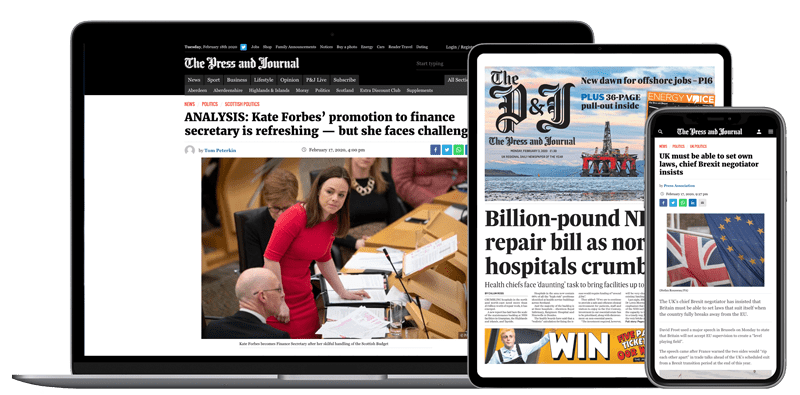 Help support quality local journalism … become a digital subscriber to The Press and Journal
For as little as £5.99 a month you can access all of our content, including Premium articles.
Subscribe