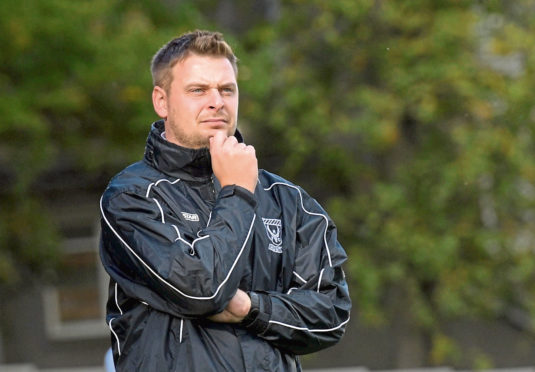 Huntly's Martin Skinner may be the youngest manager in the Highland League at the age of 30 but he already feels battle-hardened after a tough debut season.
The former Keith assistant led the Black and Golds to a respectable ninth place finish last term but is looking for more from the coming campaign.
He said: "We are still in a transition process.
"A few players have moved on and we have also taken a few in.
"The word I used when I first came in was stability.
"It is a lot more stable but we're still trying to get there.
"We have signed a lot of younger boys, including four from our youth side, forward Cameron Chyla, defender Paul Davidson, and midfielders Murray Nicol and Ross Gill.
"All four impressed in our under-17 team last year.
"Cameron did very well last term for the under-17s and the under-20s.
"He has a very good chance and I rate him very highly.
"The other three are also good players and it is pleasing to have a good bunch coming through the ranks.
"We like to give youth a chance at Huntly."
Skinner felt his side's mid-table finish was a fair reflection on his side's 2018-19 season.
He said: "A ninth place finish was just about right.
"We lost a couple of games when we should have done better and we also had a couple of matches where we just didn't turn up at all.
"It was very much a learning season for myself as a manager but the fact we were unbeaten in the final seven games gives me hope for the season ahead. Before I came to Huntly I was assistant at Keith. I came to Christie Park as an assistant but I had to learn very fast, as there's a big jump from being an assistant to taking over the manager's chair.
"I know you can't be friends with everybody but you do have to give everyone the same respect as they give me.
"Thankfully, we don't have any bad eggs and I'm very lucky to have such an honest squad."
Factfile
Ground: Christie Park
Colours: Black and gold stripes
Honours: Highland League champions 1929-30, 1993-94, 1994-95, 1995-96, 1996-97, 1997-98 2004-05; Scottish Qualifying Cup 1992-93, 1994-95, 1996-97, 1999-00; Highland League Cup 1948-49, 1951-52, 1992-93, 1993-94, 1995-96; Aberdeenshire Cup 1960-61, 1985-86, 1991-92, 1993-94, 1994-95, 1995-96, 1999-00; SFA North Region Challenge Cup 2007-08
Manager: Martin Skinner
Season 18-19: Finished 9th
Player's view
Huntly striker David Booth hopes his side can build on an encouraging end to last season's campaign.
Following the departure of Gary McGowan to Formartine United towards the end of last season, 32-year-old Booth is now the oldest player in the youthful Christie Park squad.
The former Turriff United player said: "Finishing up ninth last season was probably about right.
"We had a shaky start then we came on strong. We had another sticky patch after the New Year but we went on to finish strongly again. It was a pretty up and down season.
"But we can take confidence from going unbeaten over the last seven games of the season. If we can carry that sort of form into the new campaign I'll be happy.
"Unfortunately, we had quite a few weeks off during winter due to the weather, when we started to play again we went on a poor run and it took quite a while to turn the corner and it wasn't until March and April when we started to put a run together."
Booth added: "We have a really young squad. The youngsters will have loads of energy and enthusiasm but I'm sure they'll also be a little bit naive at times.
"When we're playing well we are quite a good team to watch.
"But I'm now the oldest player in the squad and I must admit I find that a bit strange!"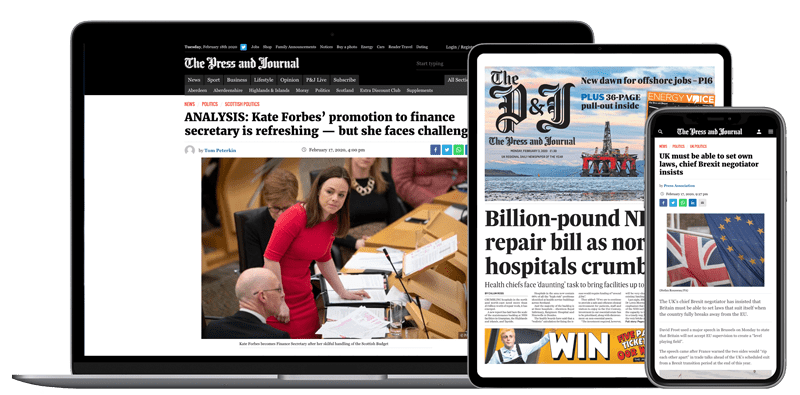 Help support quality local journalism … become a digital subscriber to The Press and Journal
For as little as £5.99 a month you can access all of our content, including Premium articles.
Subscribe