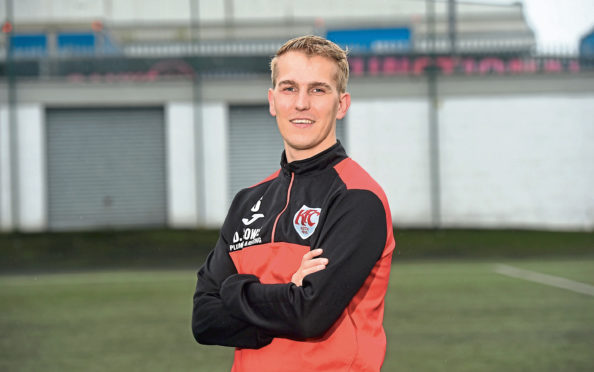 Keith midfielder Scott Begg hopes completing a university degree will bring him benefits on and off the pitch.
After four years of studying in the evenings, the midfielder has achieved a degree in electrical engineering from Robert Gordon University.
The 30-year-old said: "I have been studying in the evenings at Robert Gordon's for the last four years. I reached a stage in my career in the oil and gas industry in Aberdeen that I couldn't really go any higher in my job without gaining a qualification. I made the decision to put football on the back burner and concentrate on my education, and it's paid off.
"But I think it has adversely affected my football career a wee bit as I hadn't been able to train as much with my studies. It had an effect on my performances as my level of fitness was not what it was in years gone by.
"But now that I've got my degree and that's out of the way, I can now concentrate fully again and give 100% commitment to playing for Keith."
Begg expects the Highland League title race to be wide open following Cove's promotion to League 2.
He added: "It is good to see Cove are paving the way for other Highland League clubs by being promoted to League 2.
"Cove are more than capable of making the step up and holding their own in the SPFL.
"I feel there are four or five teams who will be competing for the title this term.
"I expect my old club Brora to be up there with Inverurie Locos, Formartine United, Fraserburgh, and perhaps Buckie Thistle, also challenging."
Factfile
Ground: Kynoch Park
Colours: Maroon and white
Honours: Highland League champions 1961-62, 1978-79, 1979-80, 1980-81, 1984-85, 1999-00, 2006-07; Scottish Qualifying Cup 1960-61, 1962-63, 1984-85, 2002-03; Highland League Cup 1964-65, 1973-74, 1974-75, 1975-76, 1983-84, 1985-86, 1988-89, 2002-03, 2006-07, 2012-13; Aberdeenshire Cup 1935-36, 1957-58, 1959-60, 1966-67, 1973-74, 1977-78, 1979-80, 2008-09; Aberdeenshire Shield 1997-98, 2001-02, 2004-05, 2005-06, 2006-07
Manager: Dean Donaldson
Season 18-19: Finished 13th
Manager's view
Keith boss Dean Donaldson has learned a huge amount from his first full season in charge.
The Maroons' manager, a member of the Kynoch Park's 2006-07 title-winning side, said: "I have learned a lot with regard to how to treat players and what to expect back.
"Throughout the season boys just went off on holiday, which showed me how much playing football for Keith really means to them.
"In the championship-winning Keith side I played in, boys didn't disappear on holiday or on stag parties during the season.
"I remember my wife getting upset when she had to go to weddings and other social events on her own on. I would never have dreamed of missing a game.
"Nowadays that doesn't seem to be the case, the players just please themselves."
Donaldson added: "I've made sure we will have a big enough squad of around 20 players and when boys decide to head away for a weekend, basically unannounced, they will sit in the stand when they come back.
"I'll have no qualms about doing that. My loyalties will lie with those players who show me loyalty, it's as simple as that."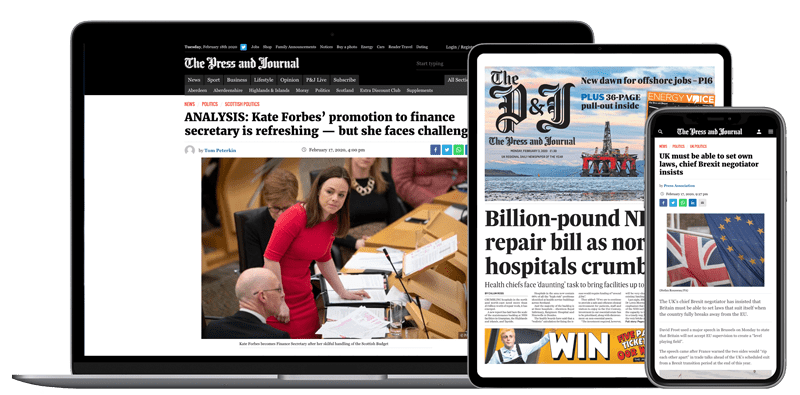 Help support quality local journalism … become a digital subscriber to The Press and Journal
For as little as £5.99 a month you can access all of our content, including Premium articles.
Subscribe