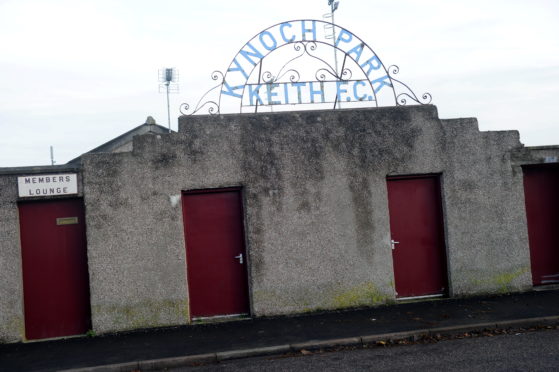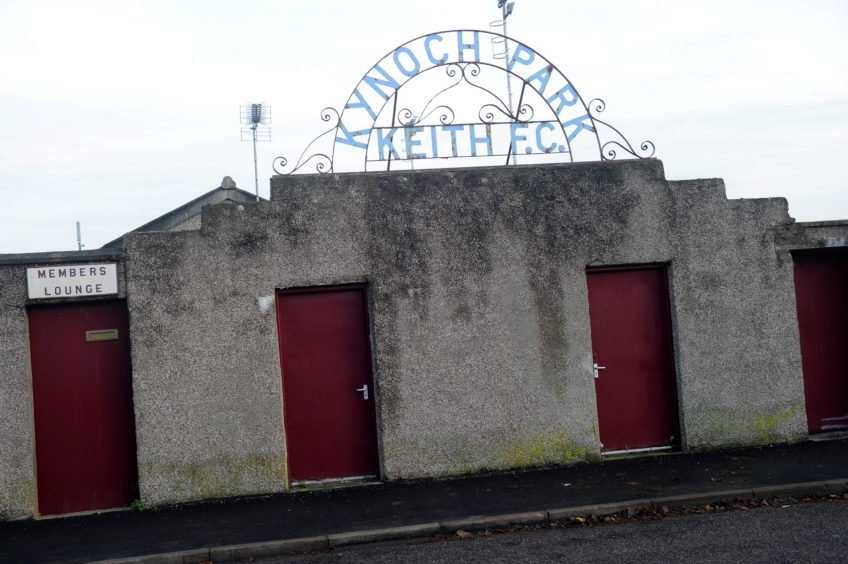 Camaraderie is a word often used in Highland League circles.
Whether it owes to the popular hospitality boxes at community clubs, or that once you are involved in the game you are in it for life, everyone acknowledges the work and sacrifices that come as part of volunteering.
It is such resilience and community-centric values that need to be in plentiful supply right now, as society itself, not just football, teeters on the precipice of significant change.
Andy Troup has been chairman of Keith Football Club since 2014, and had this season been completed, they would have ended up debt-free.
However, the Highland League's decision to end the season early and crown Brora Rangers champions – unanimously backed by all clubs – has kicked that particular can down the road.
They announced this week that wages had been suspended, in agreement with the players, and Troup will continue to look at running costs the longer the shutdown goes on.
"We run a tight ship so it's not as if we overspend. Like most Highland League clubs we don't have an overspill of cash," said Troup.
"We'll be looking at rate reductions; there's some grants available from the government so we may look at taking one of those out.
"We'll be speaking to our suppliers about payment structures, just to keep the cash flow there. This week we've had our payment from the SFA, which is what we normally receive in December but has been made available now, which is a boost."
Keith had three home games left to play with full hospitality bookings for each one.
Troup estimates £18,000 was lost as a result. Wages are the biggest expense and had to be looked at first.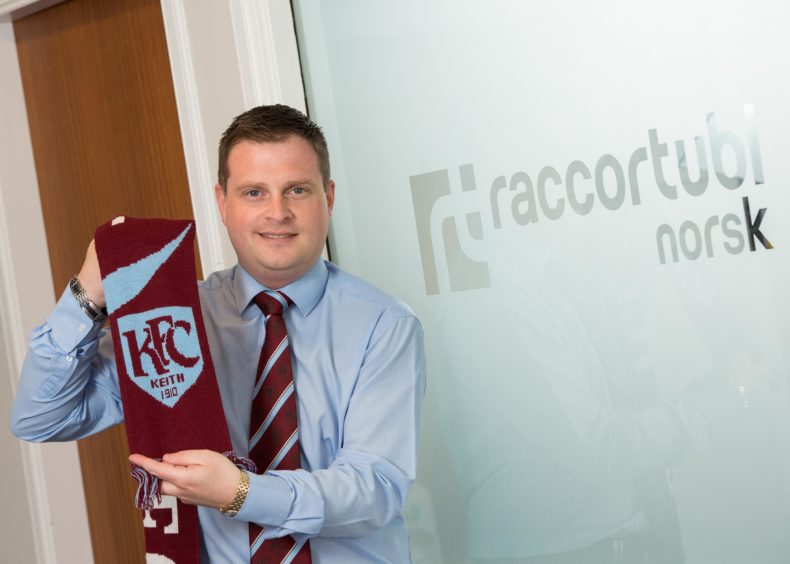 "We've got a really good bunch of lads but the love and the passion they've got for the club is outstanding," he said. "When times like this happen, which is really outwith anyone's control, it just shows what they show for the club. There was nobody asking questions, they accepted it and that was fine."
Although historically successful, Keith are not perennial high-flyers.
Their ninth-placed finish this season was a gradual improvement on the last two years but they are not flush.
"You've maybe got one or two teams in the Highland League who have a sponsor able to substance a little more money. We've been working our way out of debt and were on track to do it this season, but this has knocked us back a little bit.
"The football club is my passion. It's like every other football club in that it's in a difficult position but we'll come through the other side."
Like many community clubs, the Maroons have extended a helping hand into the surrounding area, offering to do shopping and walk dogs during people's periods of isolation. Charity starts at home.
At the same meeting where Brora were declared champions, the 17 member clubs also reached a gentlemen's agreement that no players would be signed from
other clubs before the end of June. Donly McLeod, Strathspey Thistle's chairman, hopes this can protect them in these uncertain times.
Like many smaller clubs, they rely on a weekly lottery to generate funds but with social distancing vital, sending agents door-to-door to sell tickets is now unfeasible.
"It's a bit of a blow to us but it's the same for all clubs in the Highland League and further afield," McLeod said. "We've just got to carry on and hope things pick up over the next few weeks and months.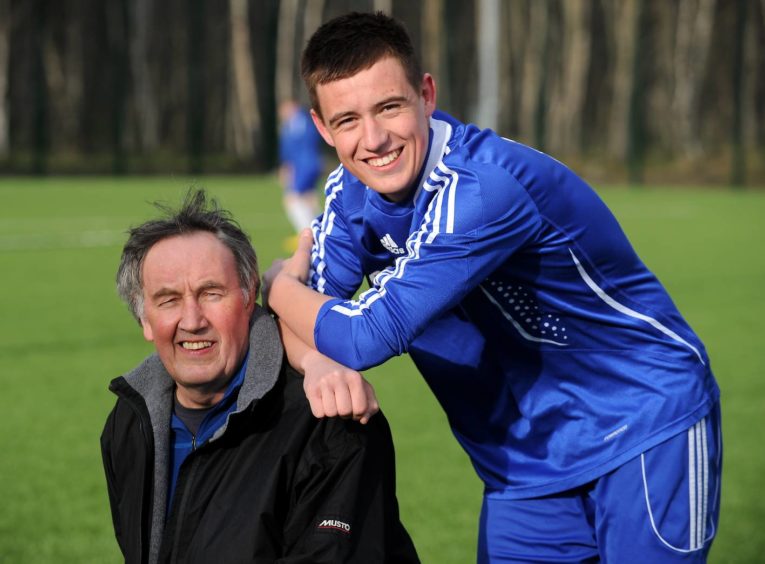 "We've got bills to pay like every other club. We'll get over that, there's no question about that. My biggest worry is getting players in for next season and how we'd go about that. But that's up to the manager Gordon (Nicolson) and (assistant) Tommy Wilson to sort out."
McLeod, a former manager of the Grantown Jags, takes a wider view on the league's general health during the shutdown, with his role on the league's management committee.
"There will be three or four that will find it a real struggle – some of them have lotteries as well and are dependant on that. Bills don't stop.
"We don't want to see any teams missing out because of this. But the world's a cruel place at times and bankers won't listen to hard-luck stories. They'll want bills paying."
Strathspey finish in 13th, three places above Lossiemouth where the picture is less rosy. Four wins from 28 saw them end the season second-bottom, above only Fort William, with real uncertainty ahead over the coming months.
"Financially we're OK at the minute but if we have to go until July before football starts, I don't know where we'll be," said chairman Alan McIntosh. "I've got the social club as well, which I had to close down.
"We're all off work too. I don't know what's going to happen – if I only get 80% of my wages, I've got a son and daughter who are exactly the same. It's a trying time and football tends to go on the back-burner."
That sentiment underlines the fact that Highland League clubs are a labour of love, not necessity. When the choice ultimately comes between your family and football, the latter may have to suffer.
McIntosh stresses there will be a Lossiemouth Football Club at the other side of this.
They are grateful to the players, who have also agreed to a wage stoppage, and their sponsors for backing them. But the fear exists.
"If the treasurer comes knocking and says 'we've not got enough money to pay this', what do we do? You've got to look after your own house first – the football club comes second," said McLeod.
"We're all voluntary down there. It's not peaked yet so we don't know how long it's going to go on."