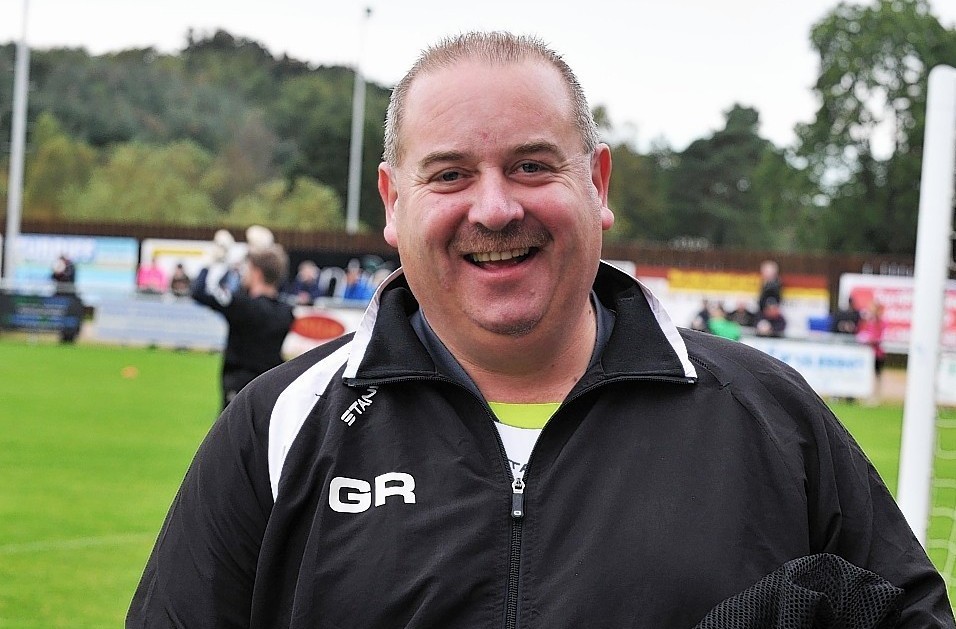 Former Rothes manager Graeme Roy is back in the game as goalkeeping coach at Turriff United.
The 49-year-old resigned his Mackessack Park post in the middle of August, but Kevin Main's move from Buckie Thistle to United last week led to Roy's appointment.
Roy said: "I got a phone call from Turriff manager Ross Jack as when Kevin Main arrived at The Haughs Ross told him he didn't have a goalkeeping coach, and he asked if Kevin knew of anyone who may be interested.
"Kevin suggested myself, as I was his goalkeeping coach at Buckie for a decade during his time at Victoria Park. Ross invited me to training the following night, offered me the position and I was delighted to take it. I had taken a bit of time out to have a rest and recharge the batteries after leaving Rothes, but after 11 and a half seasons in the Highland League I was starting to want to watch some games again and get involved."
Roy believes Main will prove to be a significant signing for Turriff. He added: "Kevin and I have worked well together in the past, he is definitely one of the best goalkeepers in the Highland League, and the chance to work with him again helped me say yes when Ross Jack made that initial approach.
"We also have two other very good goalkeepers at Turriff United, Greg Sim and Keiran McCaffrey, so it is all positive news for the club."