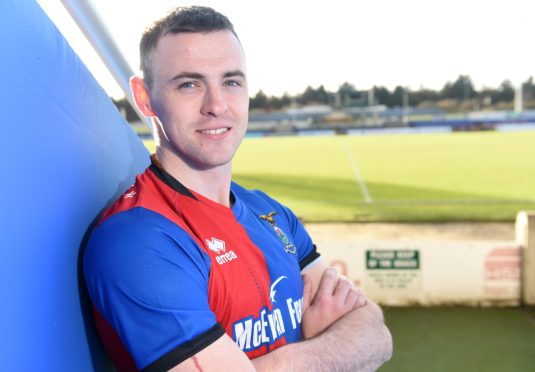 Darren McCauley is convinced he is ready to offer Caley Thistle goals and quality performances as a starter in Championship matches.
The former Coleraine attacker grasped a first finish for his new club in Saturday's home debut, although it proved to be a mere consolation in a disappointing defeat to Partick Thistle.
With a phenomenal goal-a-game ratio in the Republic of Ireland's Premier League, the 27-year-old is readjusting to full-time football after eight years as a part-time pro.
He has been used sparingly so far, with three second-half substitute appearances totalling 54 minutes, as manager John Robertson looks to ease his transition.
McCauley understands his new manager's caution, but was keen to press his case after claiming the sponsors' man-of-the-match prize in Saturday's 20-minute cameo.
The part-time Ulster University nutrition student said: "It was a goal on my home debut, but it feels a little bit hollow now because we didn't get the win."
He added: "I'm obviously used to starting every week – I've played from the start every week for the last four or five years.
"Being benched is not something I'm not used to and I've had to adapt mentally to it. It definitely is difficult, but I know I have to be patient.
"I know things aren't going to happen overnight, but I just want to be on the pitch playing football. That's why I'm here. I'm not here to make up the numbers."
McCauley's eagerness to start is no sign of disrespect for his new team-mates. He is baffled by the team's position, 12 points off the title pace, given the quality he has witnessed on the training ground.
The former Celtic youth said: "The boys here are really good players. From what I've seen already, they have a lot more in the locker.
"It is just a matter of finding a bit of momentum and consistency. That can be hard to do, but once it happens we have the potential to go on a good run because there's some seriously talented footballers here.
"It's not about me reminding them of that, they will know themselves."