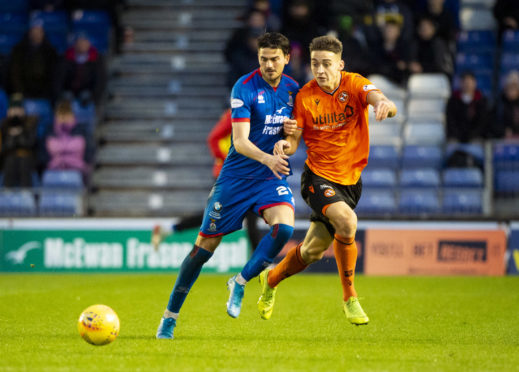 Aside from staying safe, the lockdown has challenged us all to be more productive.
Learning a language, musical instrument, skill; having additional time on our hands to channel into something positive could have enriching outcomes.
For Charlie Trafford, it has been a chance to fulfil a promise he made to his parents when he left Canada nearly 10 years ago. He left his native Calgary to chase the football dream, on the condition that he would still fulfil his studies one day.
"I'm just finishing the last year of a business degree, which passes the time and gives me something to do," said the Caley Thistle midfielder. "I went to university when I was 18, for a year when I was in Canada, and made a deal with my parents that I was going to go chase the football route. I promised I would finish my school and it was always something in my plans, to get finished.
"You never know what's going to happen with football. I try not to look at it as a back-up plan – I try to have a big Plan A. Football is not going to last forever and whatever you do in football, it's nice to have that business mindset and it's allowed me to do different things."
Having a plan is difficult just now, particularly for footballers when there is no clear concept of when it might be safe for them to resume their chosen professions.
Trafford is one of the many in Scotland who are out of contract and does not know who he will be playing for next or when that may be.
"I have a few teams interested and I'm speaking to clubs, inside and outside of Scotland, but this whole thing has put a big pause on it all," he added. "Teams are wanting to know what the next step is. Inverness are the same; their situation is up in the air budget-wise and what league they are going to play in.
"Everyone is in the same boat. I'm just trying to keep my head down, be patient and speak to as many people as I can. I've not heard too much from Inverness – they've had so much on their plate and are a bigger player in this reconstruction. I don't know, if I'm being honest, and I'm waiting to see what happens in the next couple of weeks.
"You don't want bad news but if you know you can start putting your plans together. I'm still in Inverness, I'm still training here at the moment. Of course you want to be kept in the loop but at the same time, Inverness are going through a lot. They're figuring out their plans. You do want to hear where you stand and their plans for you, so you can start making your own plans for the future."
Being thousands of miles away from home at the present time is not easy. Technology bridges the gap somewhat but does not replicate the feeling of being close to loved ones.
Trafford seems content, making the most of what is a trying and stressful situation for us all. Remaining grounded while much of ordinary life has ground to a halt.
"I'm in a fairly fortunate situation where the financial side of things, I'm not in a great deal of stress, that's not playing too much on my mind. I've got my partner here, which is great for moral support, and I'm in a very good routine of training, working and do my uni stuff, so it's easy to stay busy.
"At the same time, the two hard parts are being away from my family – you do just want to be home and feel a bit safer – and the second one is the stress of your contract ending and not knowing when football is coming back. You may not sign another contract for the next three or four months. I'm trying to keep positive, control what I can control and stay fit and healthy. From that side of things, I can't complain.
"I'm able to speak to my parents everyday, my brother, sister and friends back home. In that sense it does relieve a bit of stress; it's not the same as being there with them but does keep you in the loop, which is nice.
"They're messaging me everyday asking when I'm coming home – one of my big fears is if I did fly home and football was to resume, if there was difficulty getting back in the country. There's so much up in the air, if you think too much into it, it does your head in."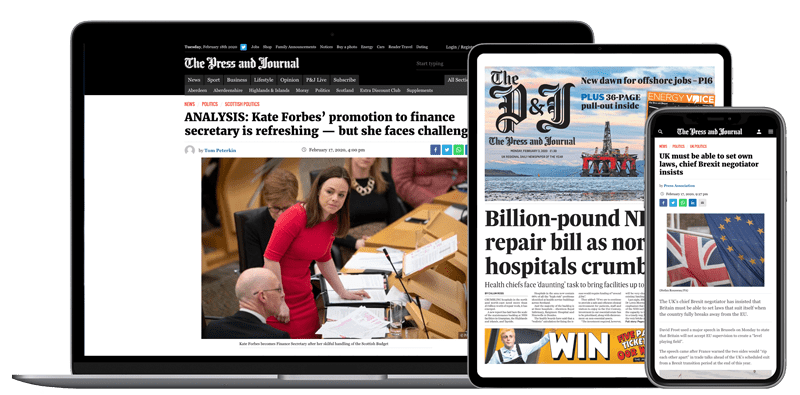 Help support quality local journalism … become a digital subscriber to The Press and Journal
For as little as £5.99 a month you can access all of our content, including Premium articles.
Subscribe