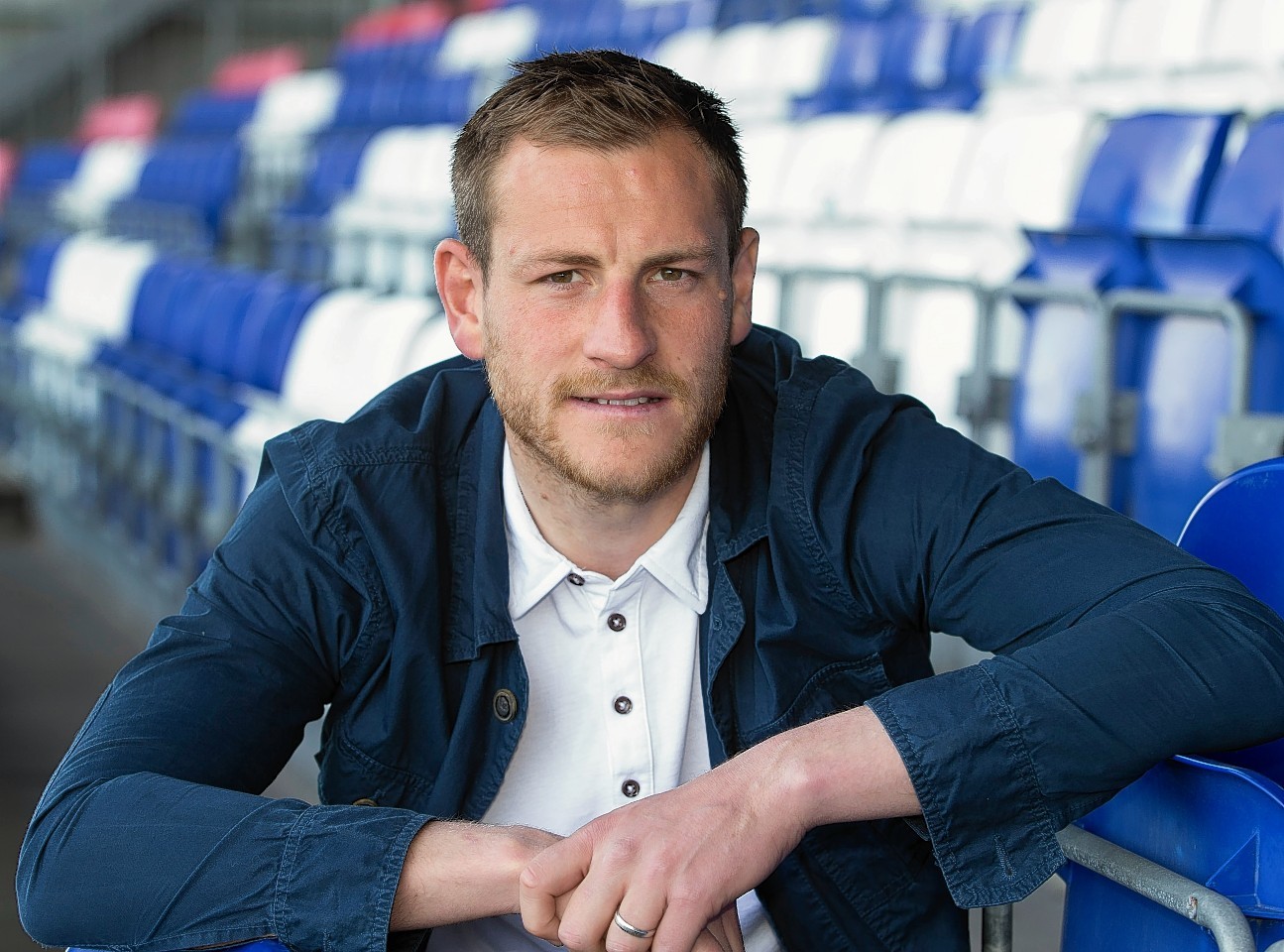 Caley Thistle defender Gary Warren is confident his side will be suffering no ill-effects from the turmoil of the Josh Meekings affair when Inverness return to European ambitions as they take on Aberdeen at the Caledonian Stadium today.
From the emotional high of beating Celtic in the Scottish Cup semi-final, Caley Jags were plunged into a depressing furore in the row and disciplinary debacle over the Meekings missed handball.
For Warren, too, the last few days have produced a gut-wrenching roller-coaster of emotions, with a yellow card in the Hampden game against the Hoops ruling him out of the club's historic first Scottish Cup final appearance.
Warren missed last season's League Cup final in similar circumstances.
But the 30-year-old defender insists that he, Meekings and the team as a whole will only be stronger after what they experienced this week.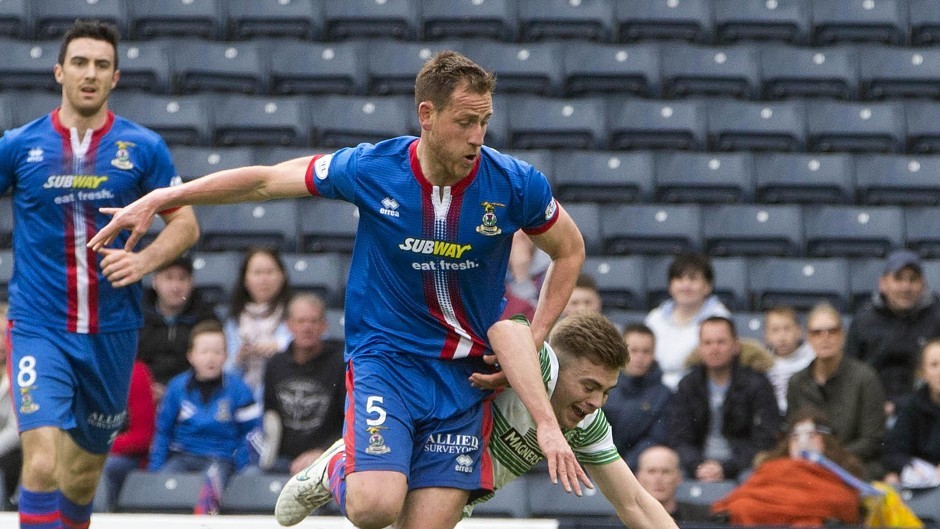 Warren said: "We've got six more games to go and we want to secure a top three spot as quickly as we can and then we can afford to look forward to the cup final. We have stayed focused. We're professionals and get on with our job.
"It has been a strange week but not too bad. We've just come off the highs of a semi-final victory over Celtic.
"It has been more of an exciting time for the boys because of what they put into Sunday's victory.
"We have been gearing ourselves up for Aberdeen and we're ready to go."
While Meekings can play, there will again be no reprieve for Warren.
He added: "I'm obviously disappointed but I'm delighted for Josh.
"That's football. We either laugh or we cry. I just get on with it and carry on to the next game.
"I miss the final but it is down to someone else now – it's a great opportunity to help get the boys over the line at Hampden.
"Far from being an emotional drain, the events of the last week will work in our favour against Aberdeen.
"It is more of an emotional high, to be honest. Especially seeing the stats from the semi-final game and just how well we kept the ball in possession against Celtic.
"That's all to our advantage for this weekend. On any good pitch, we'll do that to anyone.
"We're the best footballing side in this league and, on our day, we're geared up to play that style of football. That proved to be the case against Celtic."
Warren and Meekings have formed an almost unbreakable defensive partnership, the bedrock of repeated top six successes for the Highlanders. Few know the younger defender's character better than Warren and he was never in any doubt Meekings would emerge unscathed from the Hampden furore.
Warren said: "Josh will be fine and would have been whatever the outcome.
"He's a young lad but a great professional.
"He trains exceptionally hard every day and, from Sunday, the way he has conducted himself has been exemplary.
"And not just him – everyone associated with the club has been united.
"Josh himself is an incredible individual. He's very tough mentally and proved that last year when he had a decision given against him in the League Cup semi-final. Look at the way he bounced back in the final – he was outstanding against Aberdeen.
"We've got a huge game now in the league and all our attention is focused on that.
"We've got to go and secure a top three finish and also bring back a trophy for this club."