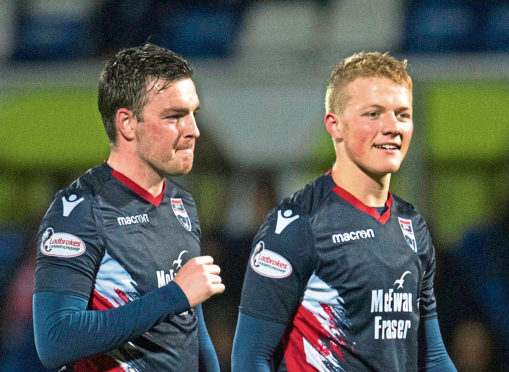 Ross County defender Sean Kelly is keen to blank out the sentiment as he prepares to face St Mirren for the first time since leaving the Paisley club.
Kelly began his career with the Buddies, making 102 appearances before leaving to join AFC Wimbledon in 2016.
Since moving to County 12 months later, Kelly has yet to come up against Saints, having been injured for the Staggies' 2-1 home victory in September.
Kelly is refusing to be caught up in emotion as he prepares to face the club which handed him his break, and the Glasgow-born left back said: "I have not thought about it much. It has been years since I have been back, just with the way my career has gone.
"There aren't many people who are at the club from when I was there. The whole board and youth academy has changed.
"There has been a massive overhaul at the club over the past few years.
"But I have never gone back to an old club, so I wouldn't know that feeling of going back. It's just all about the game really, I'm not really interested about wherever I was playing – it's no big deal."
Kelly does, however, remain a close acquaintance of Saints manager Jim Goodwin, who he played alongside during his spell with the club.
But the 26-year-old is eager to prolong his old club's wait for the victory they require to take them off the foot of the Premiership table.
Kelly added: "You like to see the good guys in football do well, but just not as well as you are doing if it means it's affecting you.
"But the work he did at Alloa Athletic speaks for itself. He had them doing really well.
"It was a new challenge for him going back to St Mirren as a legend of the club, and a cup-winning captain held in very high esteem from the fans.
"At the time the appointment was really sought after by the fans. I do hope he does well – just not this weekend."
Sixth-placed County go into this weekend's game with a six-point advantage over the Buddies, but Kelly does not feel the Renfrewshire outfit have been far away, adding: "I don't think at this point in time you can read too much into the table.
"Looking at their games, a lot of them have been close and just one-goal margins.
"Our last game against them was the perfect example – we were delighted to get the win, but it could have gone either way."