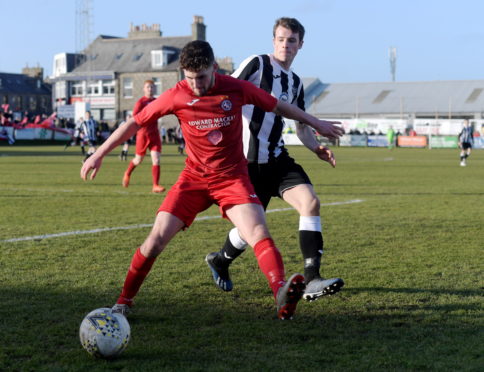 Tom Kelly is preparing for the future – whatever and whenever it may unfold.
The Ross County youngster, who has spent this season on loan with Highland League champions Brora Rangers, is using the lockdown to undertake a business and accounting degree with the Open University.
Keeping up with his studies is something that has been drilled into him by his parents and it is something he is grateful for.
With his contract up in the summer and uncertainty over when football can resume, it gives somewhat of a security blanket for the teenager to fall back on.
Kelly said: "When I've done my exercise, it's something I resort to. Even when I'm back playing, I have my evenings to carry that on.
"If I was to go have a great career, which is the hope, you always know you need to get a job afterwards, so it's nice to get planning ahead and give myself the opportunity to do other things.
"My mum and dad drilled it into me in case it doesn't go well with football. It's keeping me busy, so I'm grateful for them doing that.
"It's not something you see many people doing and I'm not too sure why, when you get funding from the SFA and government to do it. You put in as much as you want to get out."
It is proving a good balance for Kelly, who takes great pride in his fitness and has been a keen participant in the lockdown challenges set by the Brora players in their WhatsApp group. He lives in Fortrose on the Black Isle, so has plenty of open space nearby to keep himself active.
Kelly added: "It makes you appreciate where you live, just now. The Highlands is ideal for getting out and about. I've got a second wind with motivation being at home.
"I've used the opportunity to experiment, going out to cycle when I was never really doing that and going out for runs on a morning without eating breakfast. It's being able to change things up to make it more interesting.
"I've seen more people out and it's important for people to maintain these healthy habits and take something from this pandemic."
Richard Brittain, has called the younger County players to check in on them, see how they are getting on and reassure them about contracts in the summer. Kelly is keeping an eye on what is happening in the broader Scottish football landscape too, with the potential for reconstruction giving his loan club Brora a place in the SPFL.
He added: "It's a bit frustrating with my contract coming up but if the opportunity comes up at Ross County for another year then I'm going to hit the ground running.
"It's an interesting time for Scottish football with potential reconstruction. It would give Ross County a bit more security and would earn Brora a place in there. The squad has proven it's a bit too good for the Highland League and I would like to see what they can do in the league structure."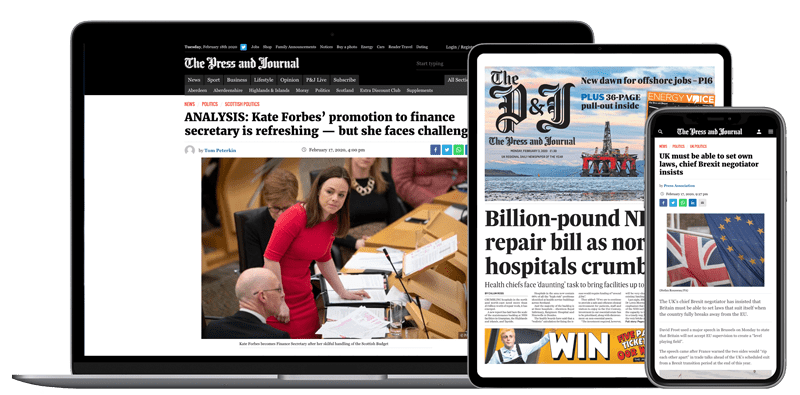 Help support quality local journalism … become a digital subscriber to The Press and Journal
For as little as £5.99 a month you can access all of our content, including Premium articles.
Subscribe