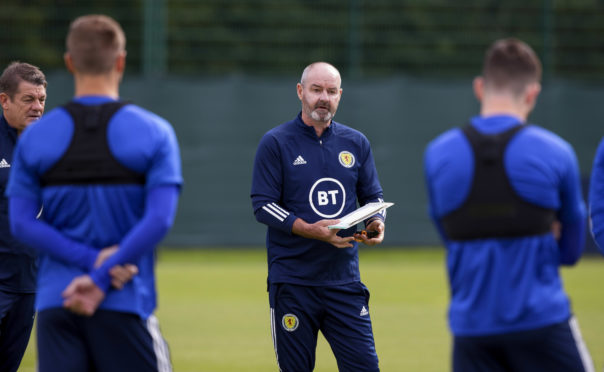 Scotland boss Steve Clarke insists tonight's game with Israel will have no bearing on next month's Nations League play-off with the same opposition.
The national side face a peculiar situation in which they will face Israel again in the play-offs for the European Championships in October, after beating them in the groups in 2018, and in the next round of the Nations League starting this evening.
The play-offs were initially scheduled for March this year but were put back due to the coronavirus pandemic, meaning Scotland in effect face a warm-up for that crucial tie in the guise of another competitive fixture.
Clarke, who had not seen his international players for since November prior to this week, has the focus solely on this game, rather than any longer-term ramifications.
He said: "We want the positivity, which would mean we've kept our unbeaten run going. We are on three wins in a row and we'd like to make it four. I agree with Andy (Robertson) that next month's game is a separate competition, it's a knockout, one-off game that will be played in a completely different manner and in a different way with a different mentality.
"It's a different competition and one-off games tend to look after themselves a little bit so we'll leave that one until next month and focus on trying to get this Nations League campaign off to a good start with three points at home.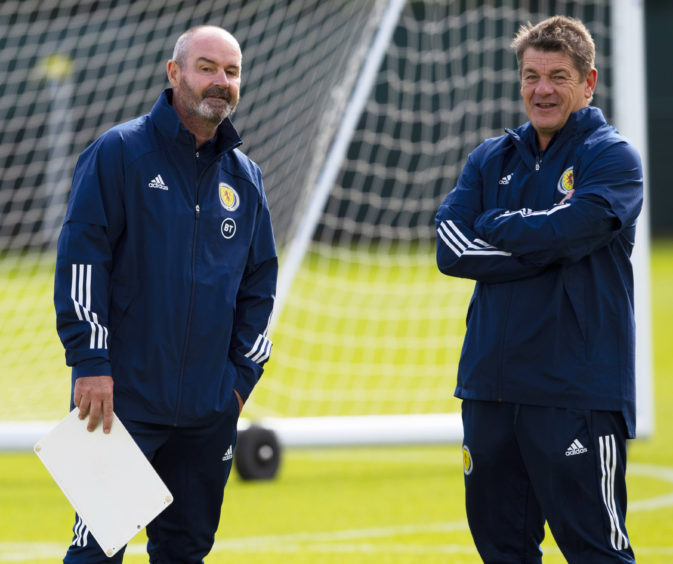 "I think we look to build on the momentum we had last year. It's obviously been a long gap between games but it's not been a long gap with other things going on – it's been a very strange long gap if you like, unprecedented times with everyone stuck at home. It is really important that we re-focus from the very start. We all came out of Hampden with a big smile on our faces last November and we want to carry that positivity into these games coming up."
Clarke will have to strike the balance in his team selection of those based in Scotland who are fresh from competitive action, with those based in England who are building up to their season starting after the late finish to the 2019-20 campaign.
He added: "Match fitness is difficult to gauge because in training it's usually small-sided games but I've been impressed with the general fitness. Even the English-based boys coming up, most of them have had at least three weeks of pre-season.
"Some like Kieran (Tierney) didn't finish until late August and has had a little holiday then back in and has had what you would term as a competitive friendly with the Community Shield against Liverpool.
"He and Andy are in a good place and it's only Liam Cooper who hasn't had any match minutes on the pitch, although Leeds have trained really hard for three weeks under Mr Bielsa."