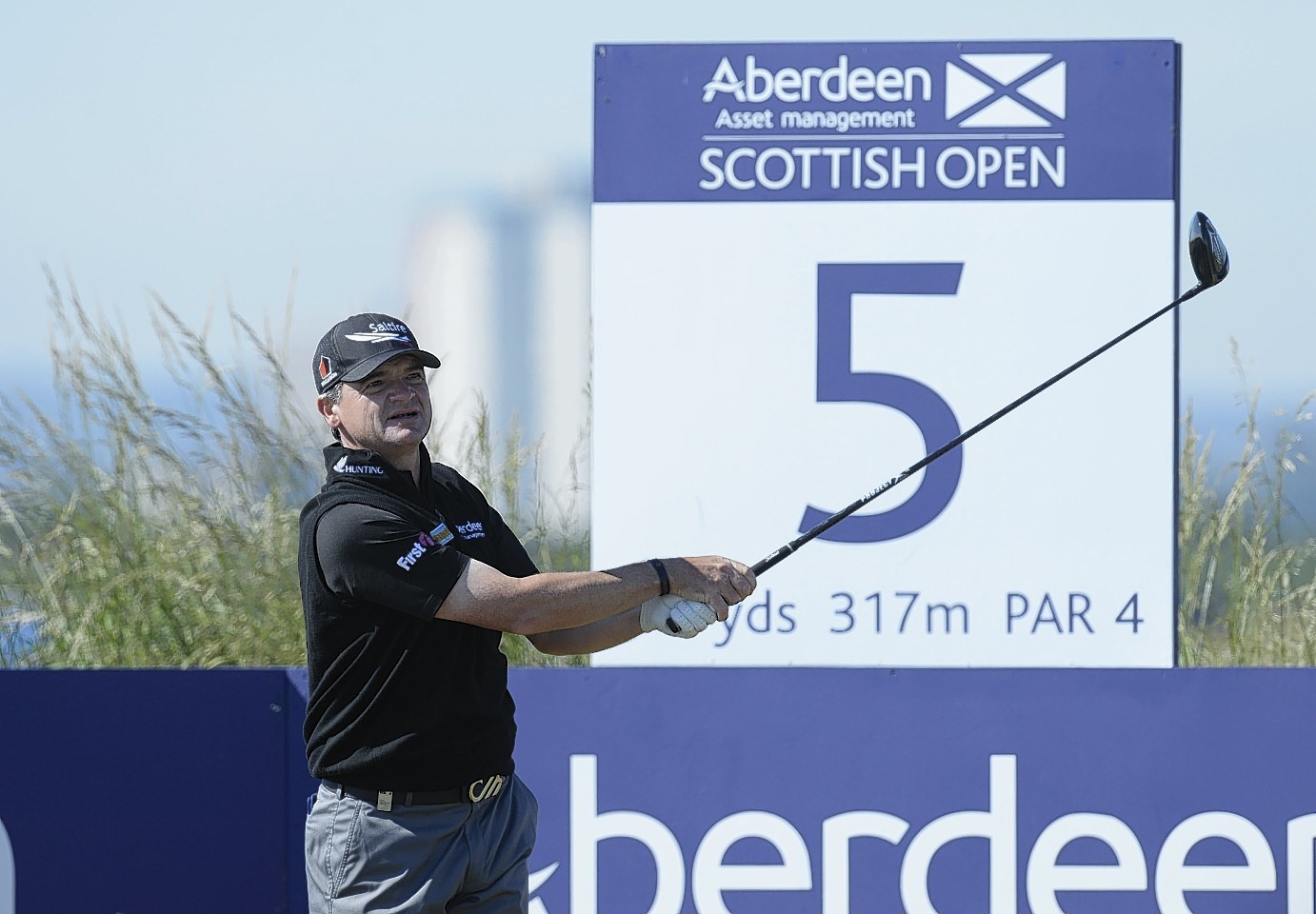 Another day, another putter, same old story for Paul Lawrie.
The former Open champion made it through to the weekend in the Aberdeen Asset Management Scottish Open today but only just.
The Aberdonian cut a frustrated figure following his one-under-par 70 which left him two over for the tournament, eight shots off the leaders.
The tale of putting woe has been a familiar one for the 45-year-old and it's a story he is becoming tired to telling.
He said: "I used a different putter today. There's nothing wrong with the other one but sometimes a change is as good as a rest isn't it? I hit 14 greens yesterday and shot three over par and I hit 14 or 15 today and shot one under – when it should have been five or six. If you were to walk around with me you wouldn't believe what you were seeing.
"I played lovely again today and I'm swinging it really well, but it's just not happening. It's the most I can shoot every day and it has been that way for as long as I can remember. It would be nice to hit it terrible and shoot two or three under and I look forward to that day happening.
"The crowd has been fantastic. During the last six or seven holes the crowd was willing me to make birdies and it was nice to have them come out and support me. It's just so disappointing."
Lawrie can take solace from the fact he knows what's wrong but he admits fixing the problem is proving a difficult and exhaustive task. He said: "I've tried all sorts. I stroke the ball the same way but it's not going in and all I can do is keep working. Hopefully my luck will change."