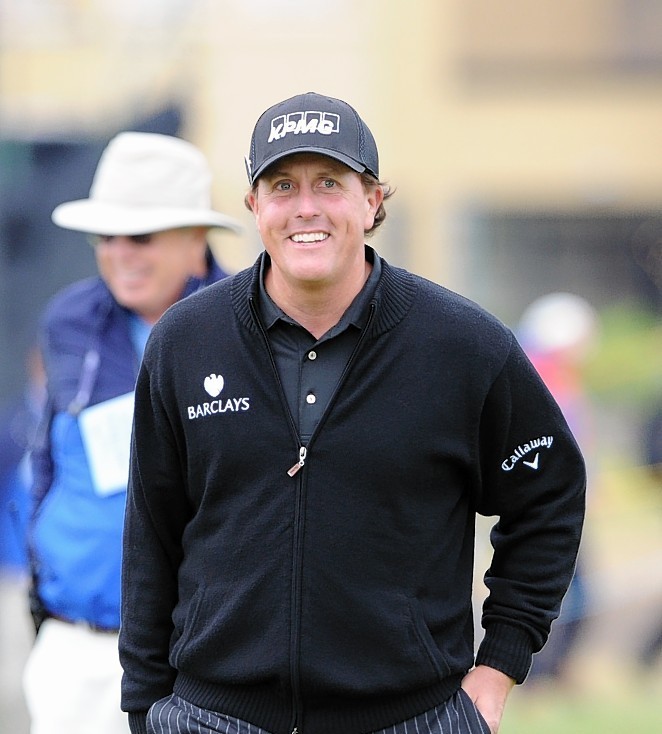 Phil Mickelson looked set to finish the Open with a flourish until a wild drive at the 17th hole landed on a balcony on the Old Course Hotel.
The 2013 Open champion was six under for his final round through 16 holes before taking a triple bogey 7 at the Road Hole.
The American eventually had to settle for a round of 69 to finish on seven-under 281.
When asked if he would have been keen to play from the balcony, he said: "I've tried hitting shots from some crazy places but I don't know if I would have done that.
"Overall, it was a good late move. I gave myself a lot of opportunities that I just couldn't capitalise.
"I tripled 17 but the good news for me was that I stood up there and trusted the swing.
"It wasn't a horrific shot, I just overturned it.
"Usually when I get in that situation the miss is way left, and I like how I'm starting to hit it a little bit more solid."
Mickelson, who fell outside the top 20 in the world after finishing tied 31st at last week's Aberdeen Asset Management Scottish Open last week, believes his game is beginning to head back in the right direction.
He added: "I felt like I played well and I had a fun week. It was really enjoyable having the family here for two weeks.
"I'm just not quite shooting the numbers yet but the game feels pretty good.
"I am striking it better than I have in a long time and I have got rid of one of the areas of weakness, which was a big slice off the tee.
"I need to be patient right now as I try to get back to playing the way I know I can."