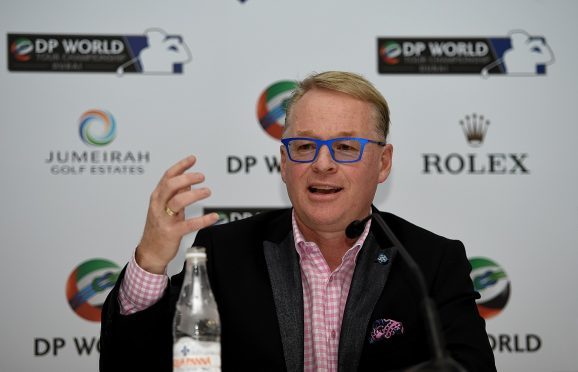 Keith Pelley has been the European Tour's chief executive for less than five months, but has wasted no time in stamping his authority on professional golf.
The changes will not stop, the desire to make European golf the dominant force in the global game will continue.
The Canadian replaced George O' Grady in August and has proved he is not afraid of drastic changes to create a European Tour capable of rivalling or even surpassing its rival across the pond, the PGA Tour.
Pelley is only the fourth chief executive in the European Tour's history, following the tour's founding father John Jacobs (1971 to 1974), Ken Schofield (1975 to 2004) and O' Grady (2005 to 2015).
There has been no time for the 51-year-old to ease himself into the role.
Just a week after taking charge, Pelley announced the European Tour would remove the WGC – Bridgestone Invitational from its schedule after it was moved from August to July because of the Olympics.
It meant a clash with the French Open, celebrating its 100th anniversary next year.
Officials at the European Tour were angered by the PGA Tour's decision to move the WGC event to the same week as one of its flagship events and Pelley was praised for removing the Bridgestone event from counting towards Ryder Cup qualification.
In September, Pelley granted Northern Ireland's Rory McIlroy, pictured, special exemption to play in the tour's final series despite having not taken part the required minimum number of events because of injury.
Last month he altered the membership requirements from 13 events to five standard events, excluding majors and WGC events, in a bid to ease the burden on the tour's best players. All change, but nothing new for Pelley who had worked as president of Rogers Media where he drove through the largest sports deal in Canadian history with the acquisition of a £3.45billion National Hockey League rights deal.
The new chief executive has been on a steep learning curve and said: "It's been a whirlwind few months. Often when you come in as a chief executive, you look to reflect and understand all facets of the business before you move towards executing your plans.
"But we became operational on day one.
"I got very involved in the Bridgestone decision right away and dealt with the situation Rory McIlroy had in terms of not playing 13 events due to his injury.
"So there have been a number of things that I've needed to look at.
"That said, I've still had a tremendous amount of time to reflect, to speak to a number of stakeholders, sponsors and players, all of who have been fantastic.
"I've been dealing with athletes for the last 25 years, and I've never had such a great experience dealing with professional sports as I've had in the last few months. The players have been fantastic."
Membership changes were made to ease the burden on Europe's best players who want to play and earn on both sides of the Atlantic.
Reducing the 13-event requirement has also prompted Inverness golfer Russell Knox, who is based in Florida, to take up European Tour membership for the first time, a decision which pleased Pelley.
He said: "It is our ambition to create a tour that is attractive to any professional golfer around the world and we welcome anyone from any country who wishes to join us.
"We are already fortunate to have some of the best players in the world as members of our tour and Russell will certainly enhance that.
"I look forward to seeing him play as often as possible in our events.
"Diversity is our strength. If you look in the record books, players from 36 countries have won on the European Tour since we began back in 1972, which is a pretty impressive statistic. One of the reasons we made the change to our membership requirements was to help some of the players who have been entrenched in the US.
"The change will allow our players to schedule more efficiently at the beginning of the year, so they know exactly how they are going to maintain their membership."
Pelley has taken stock of what he has already achieved in his first few months in office – but has no intention of slowing down in the new year.
Tackling slow play is among his key priorities while broadening the appeal and scope of the European Tour into a more global and lucrative brand remains the long-term ambition.
He added: "We are going to be different. We must always remember we are in the content and entertainment business.
"We are also in the middle of structuring our overall tour to become players first. That is something that will be absolutely critical for us.
"We have a player relations department that will expand and will report directly to me.
"It will have a number of different participants who will speak different languages because we play in 27 different countries.
"We are a European Tour in name, but we are a global tour in practice.
"As a result, our player relations department will reflect our membership. I've also had a chance to talk to a number of players at all levels and one of the things that keeps coming up is slow play.
"We are going to be the leaders in dealing with that.
"I cannot tell you what that means right now, but I've had significant dialogue with Martin Slumbers in St Andrews and the R&A are in total agreement this is something we need to deal with."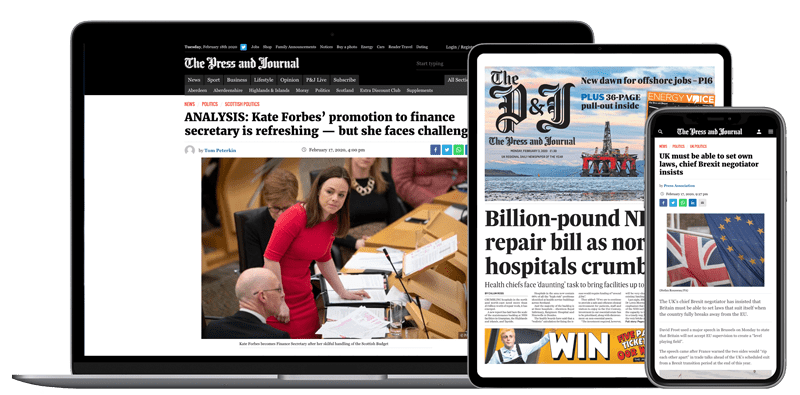 Help support quality local journalism … become a digital subscriber to The Press and Journal
For as little as £5.99 a month you can access all of our content, including Premium articles.
Subscribe