Orianne Slater from Garioch Gymnastics Club has been crowned double British champion at the Artistic British Championships in Liverpool.
The Cults gymnast competed in the Women's Disability Masters category, taking gold medals on both vault and floor on Sunday at Liverpool's M&S Bank Arena.
The 17-year-old Cults Academy student said: "It was really surprising to get not one but two gold medals this year, it's just amazing. My favourite part of the weekend was getting to see all the gymnasts that I've been competing against."
The age of the gymnasts taking part ranged from 11 to 33 years old. Competitors also included five-time Olympic medallist Max Whitlock MBE, who successfully defended his British pommel horse title. Also competing was former European champion and newly crowned British all-around champion Ellie Downie, along with four-time Commonwealth champion Claudia Fragapane, who returned from injury to take silver on floor.
A nine-time major championship medallist, 19-year-old Downie is one of the most successful female artistic gymnasts in British history. She said "It's been fantastic to see so many superb young gymnasts competing this week. They've been able show off their skills, compete in a world-class venue and know that all of their hard work has paid off."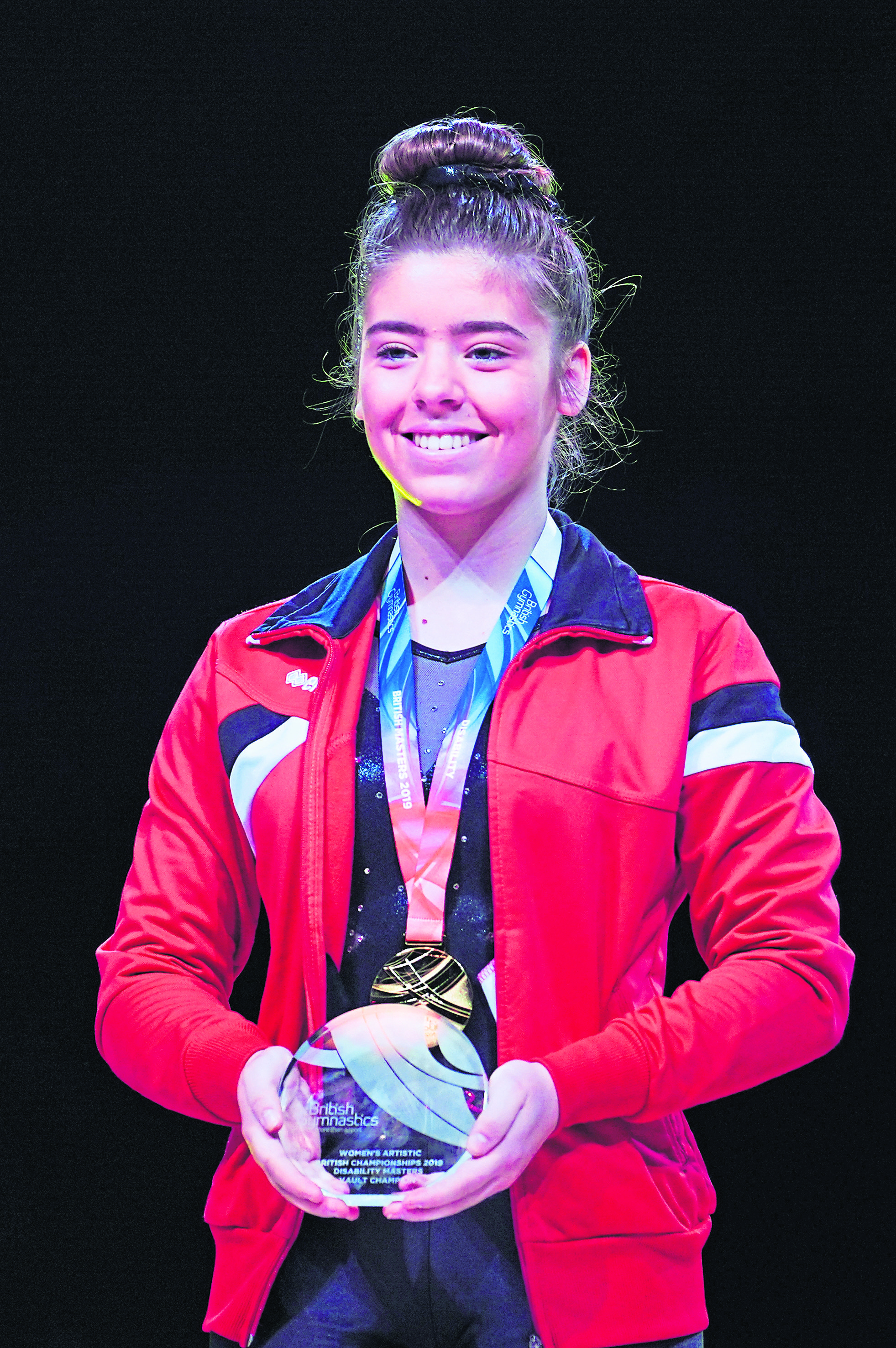 Jane Allen, Chief Executive of British Gymnastics said: "The talent on display has been phenomenal and I'm very excited to see what the future looks like for gymnastics in Britain. Liverpool has once again staged an outstanding event and I'm thrilled that the city will play host to the World Championships when its staged in Britain in 2022."