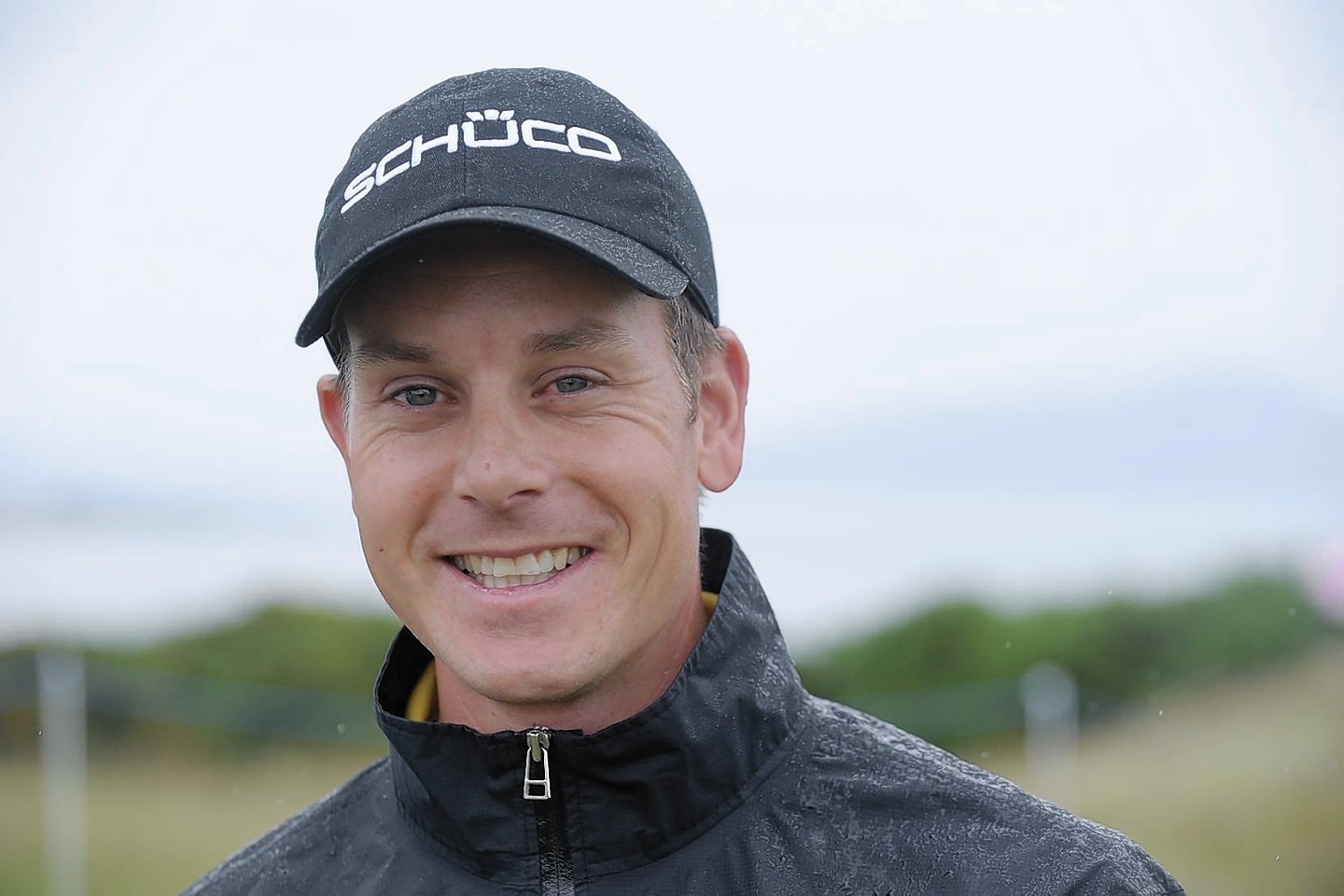 Henrik Stenson credited a third place finish at last year's Aberdeen Asset Management Scottish Open as the springboard to his memorable second half of the 2013 season, so it was a surprise the Swede wasn't the first man to arrive at Royal Aberdeen this year.
The 38-year-old from Gothenburg, pictured, followed up his near miss at Castle Stuart last July by finishing runner-up at the Open the following week at Muirfield before going on to win The Race to Dubai and the FedEx Cup on either side of the Atlantic.
Stenson said fatigue was the reason why he decided to opt against a return to Scotland last week.
He said: "I think the Scottish Open is great preparation when it's on a links course, as we have done the last couple of years.
"But given my energy levels and how much golf I have played, I just felt I needed a bit of extra rest.
"I just couldn't keep on going and coming into a major championship being tired is always a recipe for disaster because you need a fresh head to take on the challenges and hard work.
"And in 2010 when I finished third at St Andrews I came over on the Thursday and practiced over the weekend.
"So if you are not playing a tournament the week before you have to give yourself an extra couple of days to play some more rounds and get used to playing the links surface again – it's hard to learn.
"I feel as if I have got some good early preparation."
Stenson will tee off today at 9.04am alongside Angel Cabrera and Tiger Woods in what is likely to be one of the most watched groupings of the first day.
But the Swede is undeterred by the extra distractions and noise from spectators that can come with playing with Woods. He said: "I think potentially the tough draw is still the group ahead of Tiger because everyone is searching for position.
"Whenever he's finished on the hole, they're trying to get into a good position to watch the next hole. That could be tougher for them than to play in the group with Tiger.
"I have played a lot with him and it is sometimes a challenge with a lot of people inside the ropes and a lot of crowds moving.
"But it's big crowds here anyway, so I don't think you'll be noticing it as much."
Stenson has enjoyed eight top 10s in major championships but is yet to win one of golf's big four tournaments.
And despite all of his golfing achievements, the desire to win a Claret Jug remains as strong as ever.
He said: "It was a boyhood dream to play in the Ryder Cup and the other one was to win the Open championship. So just because I've had some great success, I don't think that dream has gone away.
"And it's the last thing on my CV to make it more or less complete in my eyes.
"So I will try my hardest to make it happen. Motivation is always a factor, and you've got to have that drive if you want to make those things happen and I feel like I still have that."