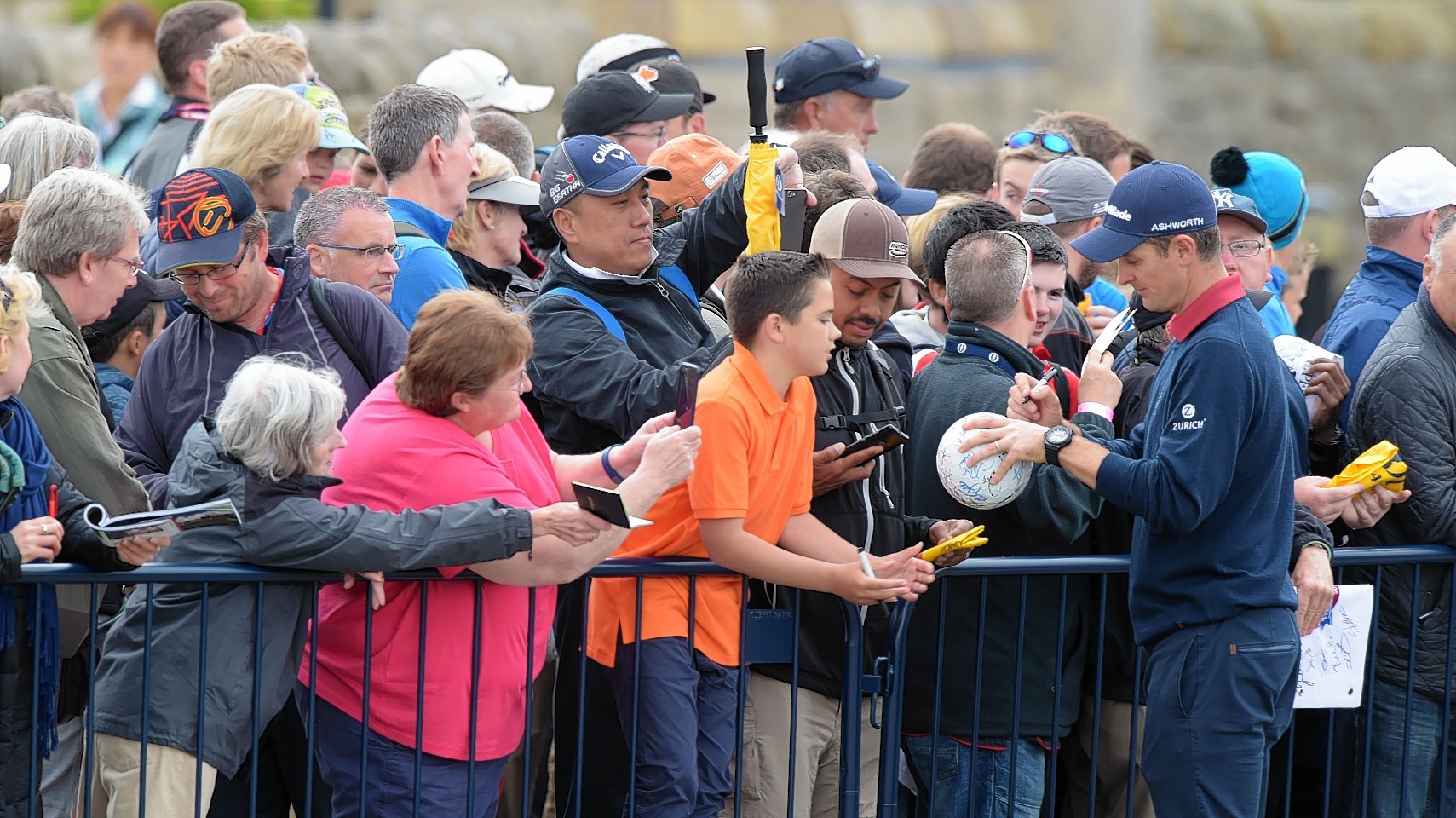 Justin Rose hopes to turn a childhood dream into a reality on Sunday by lifting the Claret Jug.
The 34-year-old already has one major to his name after his 2013 US Open win at Merion and the highest ranked Briton is targeting another triumph at St Andrews.
Rose has chalked up 18 professional wins but he would dearly love to add the Open to his list of achievements.
He said: "I was lucky enough to play golf from a very early age.
"I have probably been on the golf course since I was five years of age.
"My dad used to encourage me and set targets to keep me interested, whether that be to get a Mars bar on the way home or a train set at the end of the year.
"I felt like I picked up the game quickly as a kid and I had a lot of confidence in myself that I was going to go on and be a professional golfer.
"I used to pose my follow-through in the garden in the reflection of the window and pretend it was the front cover of a magazine.
"I always had in mind where I wanted to go with it, which was Ryder Cups and major championships.
"In the moments when I would spend hour after hour on the putting green, I would be thinking it was this one for the Open and this one for the Ryder Cup.
"I have always had the dream in my head, so it is nice to be here as the top-ranked Briton with a legitimate chance to go and win it."
Remarkably, Rose's best performance at an Open championship remains his breakthrough display when he finished tied fourth as an amateur at Royal Birkdale in 1998.
He said: "I can play links golf, I know that for sure.
"I won the Scottish Open around a very linksy golf course at Royal Aberdeen in those windy conditions last year.
"I've been close in a couple of Opens.
"My record may not suggest that but there's been a couple where I felt like I had a great chance to win if a few things had gone my way or if I just got a bit of momentum.
"But I know my Open record isn't great and I am looking at righting that over the next five or six years."
Rose, who was among the players caught in the wrong half of the draw at Royal Liverpool last year when he fought hard to finish 23rd, believes he is playing well enough to improve his Open record this week.
He added: "I believe I can win any week that I play.
"My game is in good shape.
"It is just a matter of momentum and a bit of confidence to go my way and that happens during the tournament.
"Sometimes it happens unexpectedly out of the blue but I feel like I have given myself a great chance with how I feel."