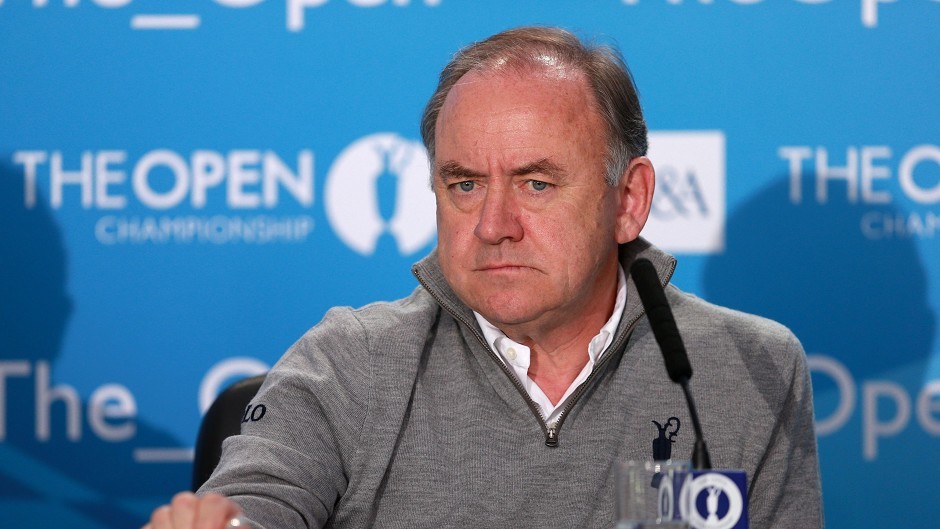 Peter Dawson appeared happy to pass the controversy surrounding Donald Trump to his successor on the eve of his last Open championship as R&A chief executive.
The game's most influential organisations have distanced themselves from Trump's views on Mexican immigrants, which were expressed when the 69-year-old announced his decision to stand for President of the United States in June.
Trump owns courses that have ties to almost all major golf organisations, including Open venue Turnberry, and last week the PGA of America announced it had been agreed the Grand Slam of Golf – a 36-hole event contested by the year's major champions – would not take place as scheduled at Trump National in Los Angeles on October 20 and 21.
Turnberry last hosted the Open in 2009 when Stewart Cink defeated Tom Watson in a play-off but Dawson, the departing chief executive of the R&A, said the organisers of golf's oldest major would bide their time before deciding when the tournament will return to the Ayrshire course.
Dawson said: "It's had a lot of publicity, hasn't it? We don't have any decisions to make about Turnberry for quite some time and I think we'll just let a bit of time pass and future championship committees will deal with them at the time."
One course certain to remain on the rota is this week's host, St Andrews.
Rickie Fowler, the Aberdeen Asset Management Scottish Open champion, said earlier this week that he believes the first score of 62 in a major could be possible this week.
The ominous forecast for tomorrow and the weekend may mean today presents the best opportunity but Dawson was quick to refute any suggestion the Old Course was too easy for the best players in the world.
Dawson said: "The course has stood the test of time. The players love playing it. They don't feel under-challenged by it.
But the R&A chief executive conceded recent rainfall means the Old Course is not as firm and fiery as they would have liked ahead of play getting under way this morning.
He said: "We were going along pretty well until a week ago on Saturday when we had an immense amount of rainfall. The place was awash so any thought of getting a hard-running brown links disappeared that morning."