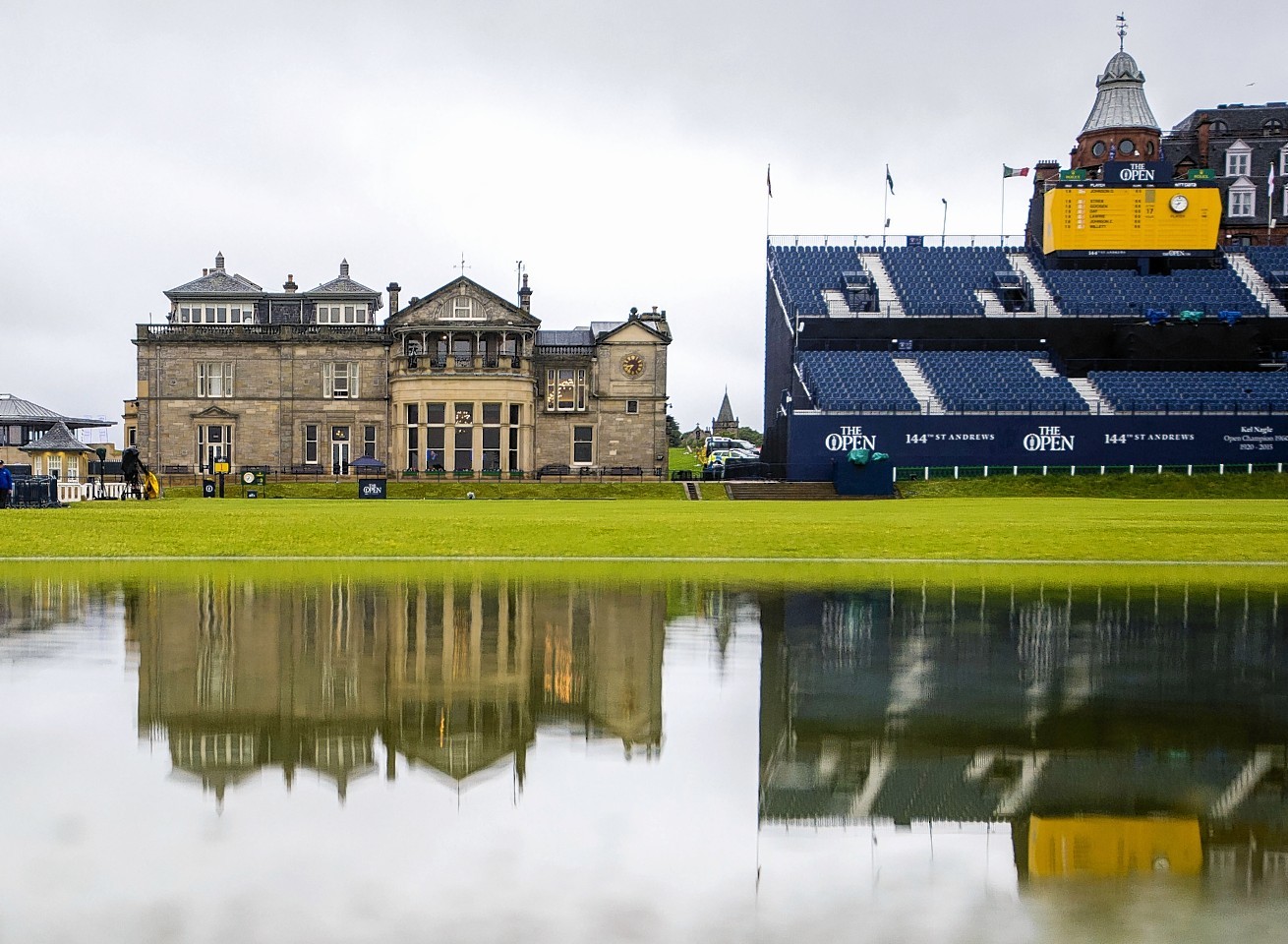 South African Thomas Aiken was surprised to be told to tee off during yesterday's horrendous weather.
The 32-year-old is level par for the tournament following a second round score of 69.
But Aiken, playing in the second group of the day at 6.43am with Jonas Blixt and David Lipsky, was surprised play was not called to a halt before they began their second round.
He said: "It was like D-day. When we got out on the range I was thinking are we seriously going out in this?
"I couldn't even putt on the putting green as it was completely flooded by the time we got to the first tee.
"The first group was on the green awaiting a ruling, and I thought they were going to call us off before we teed off, and they waited for all three of us to hit and then called us back in the clubhouse.
"It was not the most ideal start but I'm happy that we got a break because the weather was atrocious."
Fellow South African Jaco van Zyl, who hit the first tee shot of the day, was in no doubt the R&A made the correct decision to suspend play.
Zyl, who improved his opening score of 79 by 10 shots to finish on four over, said: "There was no mention of not starting play. We got on the tee, they announced us and we all hit our shots.
"It was pretty bad when it started but it really set in by the time we hit our second shots.
"By the time we got to the first green, it was unplayable.
"We had the option to putt out but we all stopped as the hole was literally filled with water.
"It was coming down very hard. The ground-staff couldn't squeegee the water away so had to wait to clear it.
"This morning was very interesting but it cleared up nicely."